Expanding Network
A new primary care facility in eatontown provides easier access to MMC's medical services.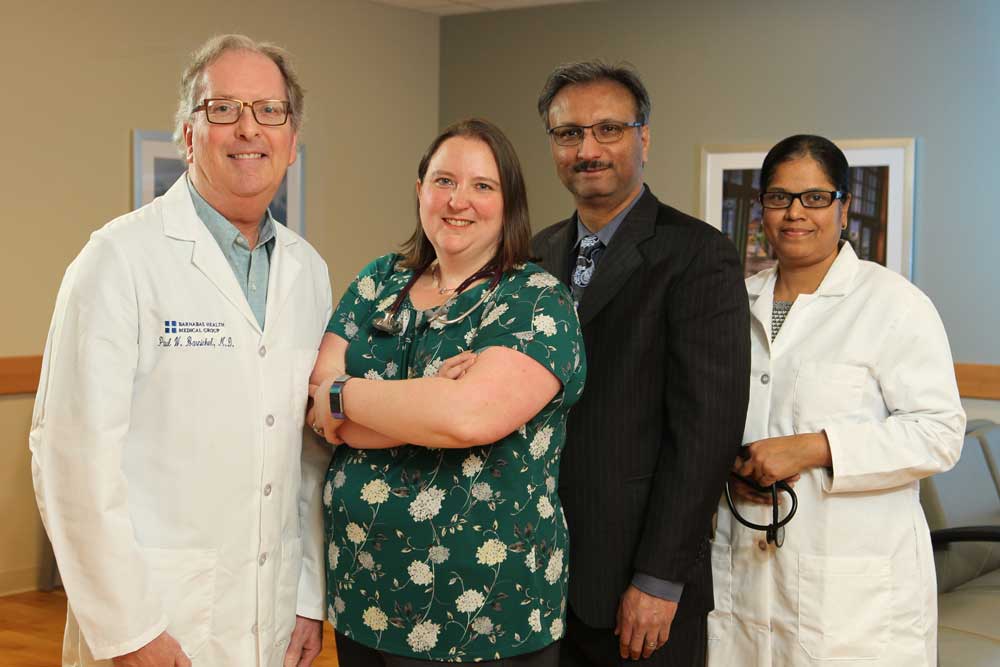 Providing expanded access to primary care medical services, Monmouth Medical Center has partnered with Barnabas Health Medical Group (BHMG) to open RWJBH Primary Care–Eatontown.
Located at 145 Wyckoff Rd., suite 301, in Eatontown, the new facility, which opened on Jan. 2, features a calming, spa-like decor designed to create a feeling of serenity, with 15 exam rooms and ample parking to meet the needs of patients.
"Monmouth continues to make significant strides in expanding our primary care network," says Bill Arnold, president and CEO of Monmouth Medical Center. "In collaboration with Barnabas Health Medical Group, we also opened a primary care office in Shrewsbury in June and are preparing to open a primary care office in Ocean Township, with plans for a Howell primary care office in conjunction with our southern campus in Lakewood."
RWJBH Primary Care–Eatontown is staffed with a highly skilled team of physicians, all board certified in internal medicine by the American Board of Internal Medicine and on staff at Monmouth Medical Center, as well as an advanced nurse practitioner.
It offers flexible appointment hours and annual physical exams; on-site laboratory testing and vaccinations; diagnoses and treatment of common medical problems; discussion of healthy lifestyle choices, and referrals for patients to medical specialists when necessary.
BHMG is a multi-specialty medical group that is part of RWJBarnabas Health. It offers coordinated, patient-centered care throughout New Jersey, with convenient access to the vast resources and technologies offered by RWJBarnabas Health. To learn more about Barnabas Health Medical Group, visit rwjbh.org/medicalgroup.
To learn more about RWJBH Primary Care-Eatontown, call 732.222.0180. To share this article with a friend or to recommend it on your Facebook Page, visit MONMOUTHHEALTHANDLIFE.COM.