Expanding Our Reach
New wellness center will help community members live healthier.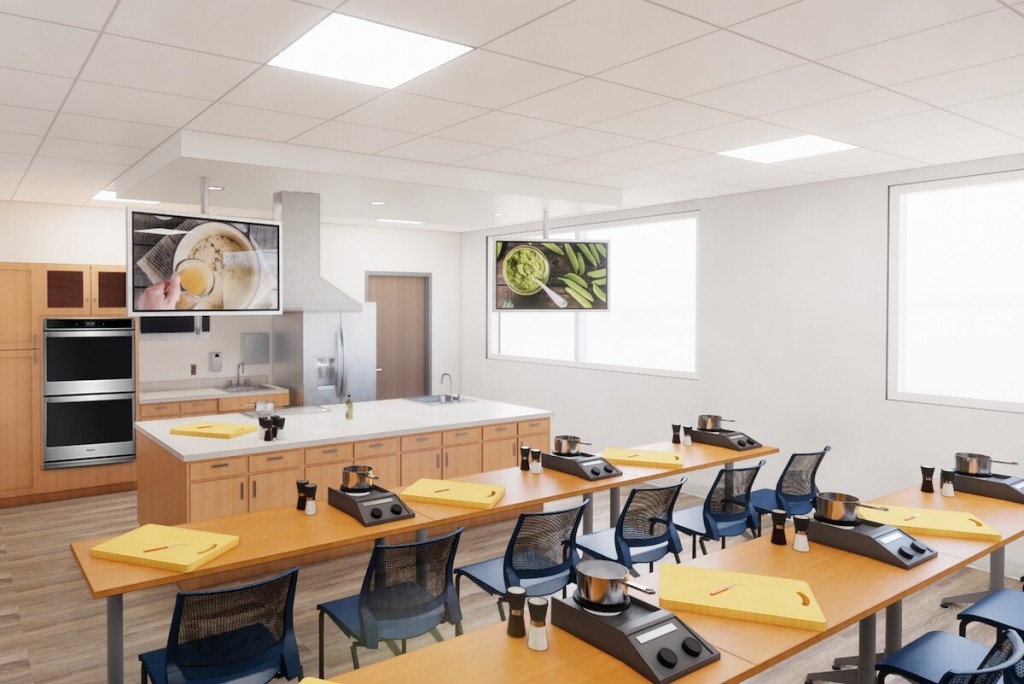 Monmouth Medical Center is dedicated to serving its community, with care extending far beyond the hospital walls. Illustrating this commitment, the hospital is poised to open the Anne Vogel Family Care and Wellness Center at the Monmouth Mall in Eatontown, with an innovative facility designed to help community members live healthier, more fulfilling lives.
Opening later this winter, the wellness center is equipped with classrooms, conference rooms and a demonstration kitchen to offer education on nutrition, childbirth, postpartum, prevention of chronic diseases and much more, as well as a variety of support groups and a smoking cessation program.
"We want to help the community participate in disease prevention through multiple pathways," says Kenneth Granet, M.D., Chief Medical Officer at MMC who oversees Community Health Education. "This is a unique space and a very positive outpatient wellness environment, not just for the local community but all of Monmouth and Ocean counties and beyond."
"The wellness center is a hub for all things wellness for our community members of any age," adds Program Director Abigail Thompson. "We support all facets of your health, from nutrition, to chronic disease management, physical movement, mental health, employment, housing and the impact of world events like COVID-19."
Before the pandemic, the majority of MMC's community health programs were offered through venues such as senior centers, churches and schools, says Jean McKinney, Regional Director, Community Health and Social Impact and Community Investment.
"This facility gives us a centrally located home and a place to make our services even more accessible to many people," she says. "Our mission is to ensure people of all ages have access to quality healthcare together with wellness and educational programs."
Drawing on physicians and other professionals dedicated to women's and children's service lines at the new facility, educational programs will cover a wide range of topics. Examples include healthy nutrition and food preparation, childbearing and postpartum health, osteoporosis prevention, diabetes, cardiovascular disease, brain syndromes such as dementia, medication management, screenings and movement activities such as exercise and yoga.
"The building was designed in part during the pandemic, so we equipped our facilities to provide virtual and hybrid programs along with in-person conferences, presentations and workshops," McKinney says.
The facilities also include what McKinney likens to "the heart of a home:" a large demonstration kitchen staffed by a full-time dietitian and outfitted to provide cook-along classes and both live and virtual or livestreamed presentations.
"Our state-of-the-art demonstration kitchen, managed by our registered dietitian, is uniquely equipped to support our community on a healthy eating journey," Thompson says.
---