Fabulicious!
Real Housewives star book signing in Short Hills.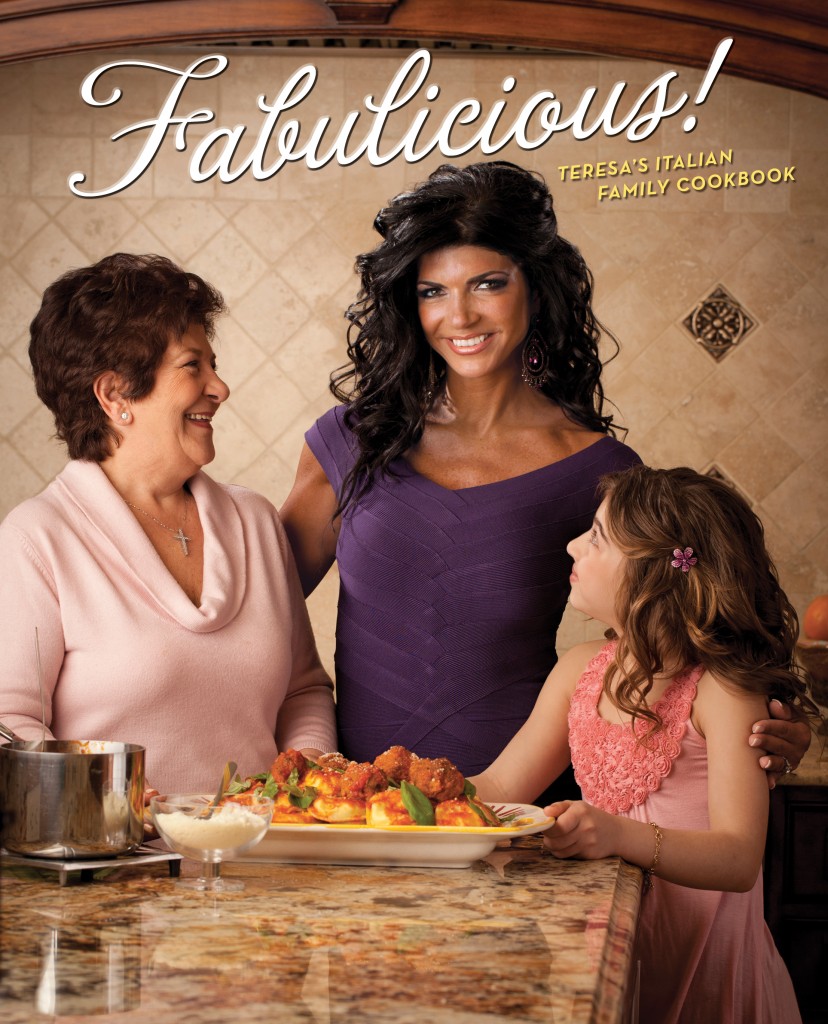 You know her from the infamous table flip on The Real Housewives of New Jersey, now it's been over a year and Teresa's back, and this time she's setting the table. The stylish mother of four has recently finished her second book, and New York Times Best Seller, Fabulicious, an Italian cookbook filled with over 60 scrumptious Giudice family recipes. Leave it to Teresa to make something as boring as pasta sound oh so chic with recipe names such as, "Sexy Chick Eggless Pasta" and "Fabulicious Foccacia".
A Paterson native, the Jersey girl learned how to cook from her mother Antonia, an "off the boat" Italian immigrant who always cooked plush meals for the family with fresh ingredients. Now, with a family of her own, Teresa tries to stick to her mother's customary way of cooking while also instilling the tradition on her younger girls. On the Real Housewives blog she states, "My parents are off the boat; I'm first generation here. I wanted to pass that tradition down to my children."
The sassy cook has started her book tour and will be signing books in Florida, Connecticut, New York, and New Jersey. Whether you would like to get your already purchased book signed, scoop up a copy to impress future dinner guests, or would simply like to see the diva off-screen, head to Kings Grocery Store in Short Hills on June 23rd at 6pm! Cause when it comes to Teresa's cooking there's only one way to describe it – Fabulicious!