Fabulous Fridays at the Monmouth Museum
Extended hours, live music, special events and family fun days at the Museum.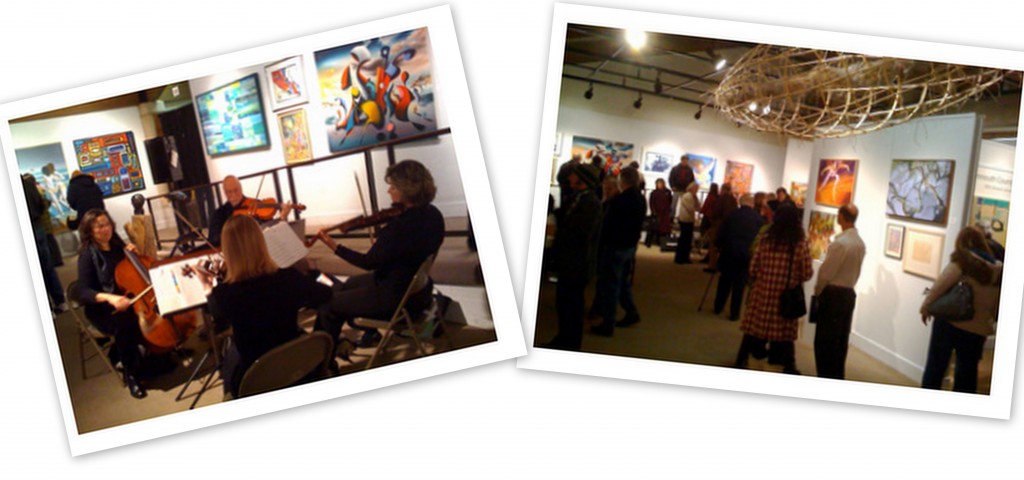 FABULOUS FRIDAYS @ The Monmouth Museum
October 7 – December 30, 2011
The Museum will be open Friday evenings until 9 pm beginning OCTOBER 7, 2011. Enjoy special activities included with $7 admission fee (members are free).
• October 21 Live Music – Visit the NJ Water Color Society exhibition – Main Gallery and Mixed Media Works by Carlos Frias – Nilson Gallery; explore the WonderWing and Becker Children's Wing
• October 28 Family Fun – Wear your Halloween costume and go on a trick or treat scavenger hunt in the Becker Children's Wing. Visit the NJ Water Color Society exhibition – Main Gallery and Mixed Media Works by Carlos Frias – Nilson Gallery
• November 4 Art After Hours – Visit the NJ Emerging Artists Series: NJ Artists Emerged Alumni Exhibition Opening Reception 6 – 8 pm – Nilson Gallery; explore the WonderWing and Becker Children's Wing
• November 11 Coffee & Conversation – Visit the NJ Emerging Artists Series: NJ Artists Emerged Alumni Exhibition in the Nilson Gallery; explore the WonderWing and Becker Children's Wing
• November 18 Live Music – Visit the NJ Emerging Artists Series: NJ Artists Emerged Alumni Exhibition – Nilson Gallery; explore the WonderWing and Becker Children's Wing
• November 25 Family Fun – Visit the All Things Jersey Annual Holiday Exhibition – Main Gallery; Special story presentation –NJ Jersey Folklore at 7 pm; NJ Emerging Artists Series: NJ Artists Emerged Alumni Exhibition – Nilson Gallery; explore the WonderWing and Becker Children's Wing
December 2 Art After Hours – Tour the All Things Jersey Annual Holiday Exhibition with a Museum Docent – 7 pm in the Main Gallery; NJ Emerging Artists Series: NJ Artists Emerged Alumni Exhibition – Nilson Gallery; explore the WonderWing and Becker Children's Wing
• December 9 Coffee & Conversation – Holiday Gift Gallery Opening Reception – Nilson Gallery; All Things Jersey Annual Holiday Exhibition – Main Gallery; explore the WonderWing and Becker Children's Wing
• December 16 Live Holiday Music – Holiday Gift Gallery – Nilson Gallery; All Things Jersey Annual Holiday Exhibition – Main Gallery; explore the WonderWing and Becker Children's Wing
• December 30 Family Fun – Fabulous Friday New Year's Eve Eve Party with Party hats, noisemakers & ginger ale toast at 8 pm – Becker Children's Wing; All Things Jersey Annual Holiday Exhibition – Main Gallery; Holiday Gift Gallery – Nilson Gallery; explore the WonderWing and Becker Children's Wing