Faces of St. Peters: Archna Parmar, D.O.
A conversation with Dr. Parmar, an internal medicine physician.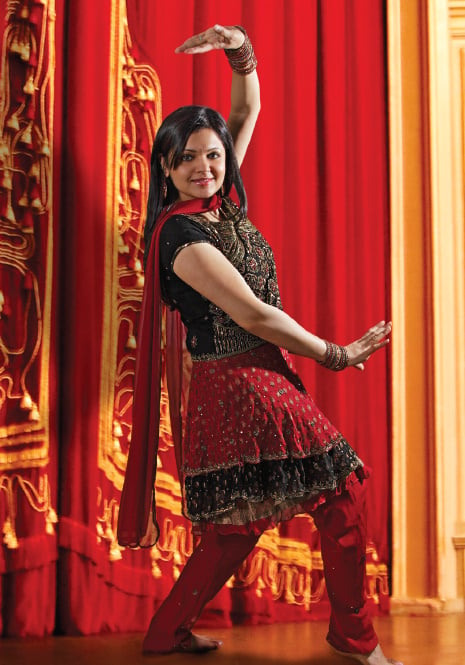 Preventive medicine is a special passion for Archna Parmar, D.O., 30, an internal medicine physician at Saint Peter's University Hospital's new Comprehensive Care Group office in Piscataway, a facility whose staff is focused on caring for the region's diverse population. Born in northern India, Dr. Parmar came to the United States with her family at age 10 and grew up in Edison, where she still lives with her husband, Sandeep, 33, an IT engineer, and their daughter, Suhani, 17 months. She went to Rutgers University in New Brunswick, earned her medical degree at the University of Medicine and Dentistry of New Jersey and did her residency at Saint Peter's.
Why has the hospital opened this new facility?
Saint Peter's had no office in this area, and there is a growing need among different ethnic groups here, especially the South Asians. There are many health issues in this community—particularly high blood pressure, diabetes and heart disease.
How do you plan to address them?
We need to educate people about prevention. Often people don't go to the doctor for wellness checkups, but only when they are sick. I want to promote preventive health by going to health fairs, senior centers and other community centers.
Does being an immigrant yourself motivate you for this task?
It's always been my goal to help my community because it helped my family when we came here. My parents came to America to give us a better education. They spoke no English and worked odd jobs at restaurants and factories to make ends meet. I am the first college graduate in my family. This is my first job, and it's like a dream job. I will give it my best and do whatever it takes to make this work.
What do you do in your spare time?
I used to perform traditional northern Indian dances in school, and I also love Bollywood-style dancing. I still perform, but mainly at family get-togethers.
---
Related Article: The St. Peter's Family Health Center