Faces of St. Peter's: Kevin T. Nini, M.D.
Meet Kevin T. Nini, M.D, plastic surgeon and vice chair of the Department of Plastic Surgery at St. Peter's Hospital.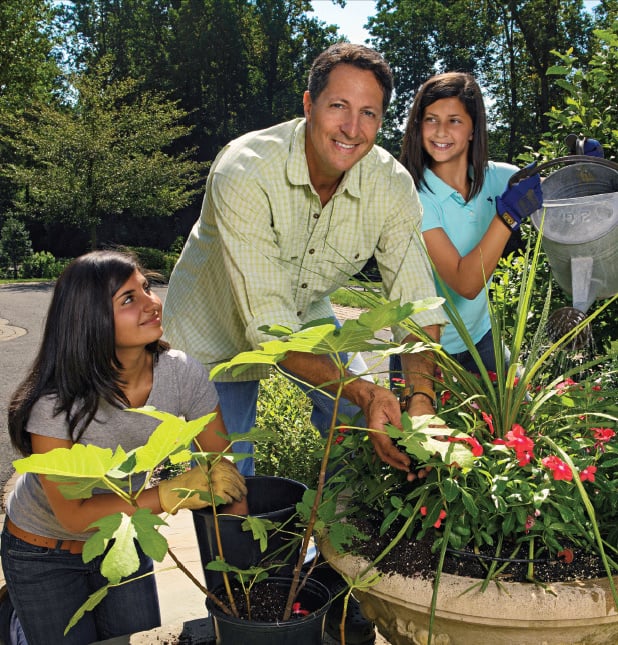 When he met the physician father of a friend while in college, Kevin T. Nini, M.D, plastic surgeon and vice chair of the Department of Plastic Surgery, saw his future path. Dr. Nini, 53, changed his major at Ithaca College to chemistry and then went to the University of Medicine and Dentistry of New Jersey Medical School. His general surgery residency at Pennsylvania Hospital revealed his interest in plastic surgery, and he pursued a residency in that field at the University of Florida, Gainesville, and a fellowship in craniofacial surgery at the University of Miami. Dr. Nini and his wife, Robyn, live in his hometown of Princeton with their two daughters, Christina, 13, and Olivia, 11.
WHAT DREW YOU TO MEDICINE?
I had a terrific experience during my college years, visiting a friend whose father was an internist. My father was a plumber and all my parents' friends were in trades, so I'd had no exposure to professionals until college. My friend's father took us on rounds and introduced me to the hospital environment. I really had no clue what I wanted to do until that experience. I then made up my mind to go to med school.
WHY DID YOU CHOOSE PLASTIC SURGERY?
I had a plastic surgeon as a mentor in my first residency. He did very complex work on the facial skeleton, which captivated me. I didn't know how anyone could do these operations. In fact, as a resident I still felt it was a big challenge to do them. But he pushed me to try.
WHAT DO YOU DO TO RELAX?
I learned to garden by working with my grandfather, an Italian immigrant, when I was younger. Gardening was not just a job for him—he loved it. In fact, his home was about an acre of gardens with a house in the middle. Not only is gardening my passion, but I also use it to teach my girls the nutritional benefits of knowing your food supply. I feel very strongly about the merits of a healthy lifestyle and try to fit gardening into that. It's a cultural education that is mostly lost in our society these days.