Faces of St. Peter's: Robert Zannella, D.P.M.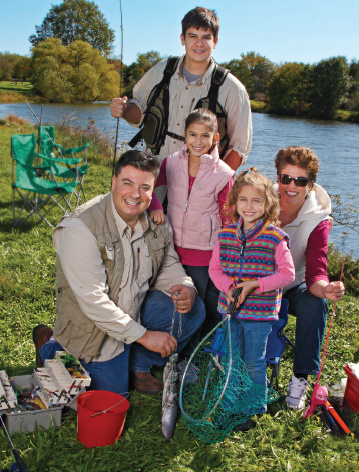 As a onetime Canadian hockey player, Robert Zannella has long had a fascination with body mechanics and movement. He earned a bachelor of science degree in human physiology at McGill University in Montreal, but an introduction to podiatry encouraged him to enter the New York College of Podiatric Medicine, after which came residencies in surgery and wound care at Saint Barnabas Medical Center. He and his wife, Valerie, who helps manage his office, are 43 and live in Hillsborough with their children Anthony, 13, Stephanie, 9, and Lisa-Marie, 5.
HOW DID PHYSIOLOGY LEAD YOU TO PODIATRY?
My wife's father is a dermatologist, and he knew of my interest in body mechanics, so he guided me to visit with his doctor friends, one of whom was a podiatrist who exposed me to the world of podiatry. The intricate functions of movement always interested me, and the foot is the propulsive mechanism of the entire body.
WHAT KIND OF PATIENTS DO YOU SEE?
I treat a lot of people with diabetes, who often have foot problems, and also many patients require foot surgery— I see all age groups. We recently moved our office into a new spacious location with the latest in digital imaging and laser technology so that we can deliver the best care to our patients.
DO YOU STILL PLAY HOCKEY?
No, but I'm an active fisherman and golfer. The whole family loves to fish. When we travel, we go to places with good fishing, like Florida and South Carolina. All the kids love it—Lisa- Marie wants to put worms on the hook herself. And the older kids are good golfers. They have better swings than I do. We also love to cook as a family. I am the child of Italian immigrants, and we love to keep the tradition of cooking and eating together. We make pizza and pasta, filling the kitchen with flour and rolling pins, and talk about our lives.