Fixing Grown-Up Hearts
Congenital defects are often prepared in childhood, but adults can sometimes benefit from such surgery too.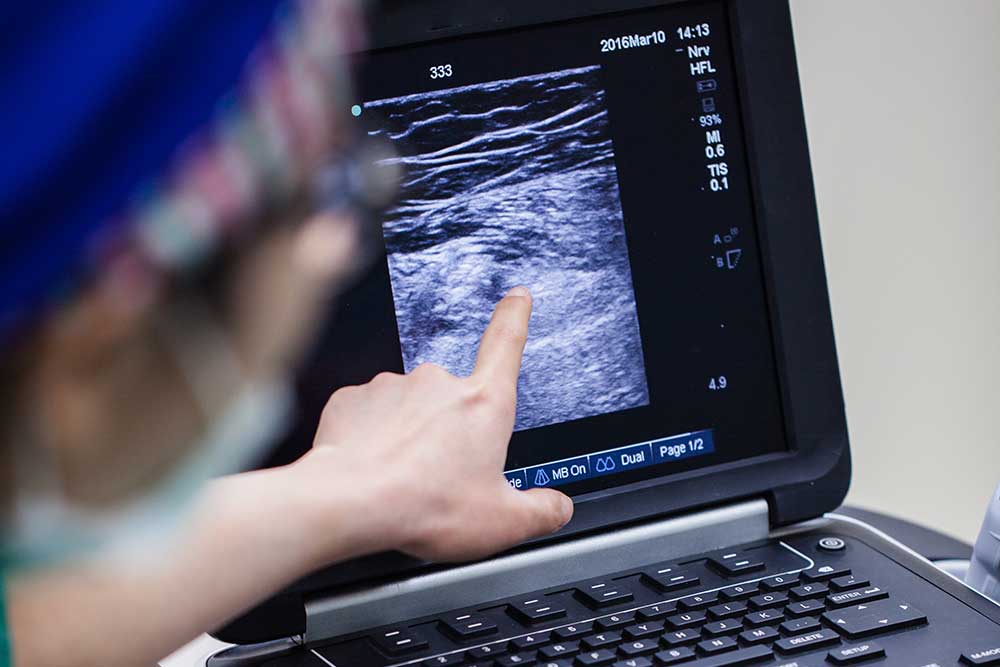 Today's noninvasive surgical techniques
can help assure a normal life for many people born with heart defects, and in many cases such repair procedures are performed in infancy or early childhood. But not always. Occasionally people who were treated as children need a cardiac "tune-up" later in life. In other cases, adults have been walking around with heart defects that were not diagnosed when they were young. Fortunately, surgery can help these grownups too, and Sabino R. Torre, M.D., an interventional cardiologist who directs the Cardiac Catheterization Lab at Saint Barnabas Medical Center, recently treated two adult patients in one week:
The Vessel That Wouldn't Quit
The first, a 31-year-old woman, was born with patent ductis arteriosus (PDA), in which a blood vessel that forms while the baby is in the womb but is not needed after birth fails to close off as it should. "It should shrivel up after birth, but if it doesn't it can bring excess blood to the heart," says Dr. Torre. "Her heart was overloaded and had thickened and enlarged. She also had an aneurysm in the blood vessel. We had to close it." He did that by inserting a plug in the blood vessel, using a new noninvasive technique that had never been employed before at Saint Barnabas Medical Center.
Fixing a Hole in the Heart
The second patient was a 21-year-old woman, originally from South America, who went to an urgent care center with chest pains and told the physician there that she had a congenital problem that had never been treated. An echocardiogram revealed an atrial-septal defect, a fairly common condition in which a hole between the two atria—the heart's upper chambers—fails to close. "The hole was about the size of a quarter," Dr. Torre says. That puts too much strain on the heart as it tries to circulate blood, and her heart had enlarged because of it. This too was corrected with a plug; it was inserted in the hole intravenously.
Each patient spent just one night in the hospital. "Within one week we closed two dramatic defects with outstanding results," Dr. Torre says. He is quick to credit both the specially trained nurses of the cardiac cath lab and the echocardiologists on his team—Susan Simandl, M.D., director of the echocardiology lab, and Sarah Fan, M.D.—whose work is critical in viewing the heart in real time as he treats it via catheters inserted through the patient's leg.
Structural heart problems are "a major focus for heart disease treatment," the doctor says, adding that the medical center is investing a lot in the area to stay at the forefront in this field. "Today we're treating more valve diseases, arterial fibrillation and other complex structural diseases without surgery. We are fixing things we never dreamed of fixing 20 years ago."
To learn about cardiac services at Saint Barnabas Medical Center, please call 973.322.5244 or go to RWJBH.ORG/SBMCHEART. to share this article with a friend or recommend it on facebook page, visit MSXHEALTHANDLIFE.COM.