Food For Life
"Gangster Gardener" help spread the word about the healing powers of food at the annual Weforum Conference.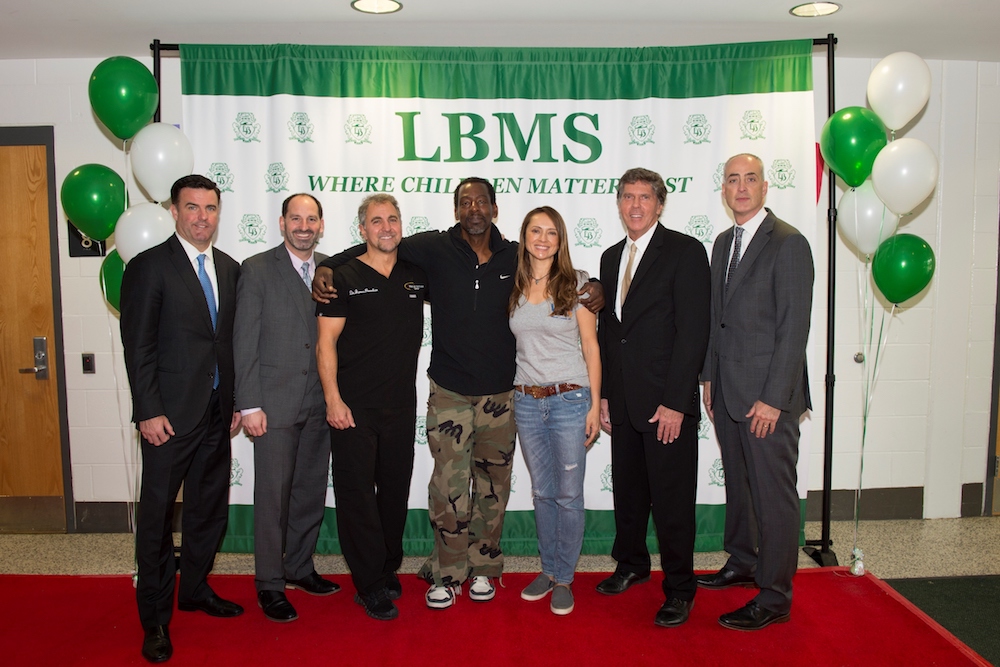 "GARDENING IS GANGSTA," SAYS RON Finley. "Drugs, robbing—that's not gangsta. Building community—that's gangsta. I'm changing the vernacular."
You may not know Finley, but more than 400 people who attended the recent WEforum Health & Wellness Conference at Bell Works in Holmdel sure do. The students at Long Branch Middle School (LBMS) do as well. Finley appeared at both venues to spread his gospel of healthy food.
The WEforum Health and Wellness Conference was titled "Eat for Life: How the Power of Food Can Heal Your Body." In partnership with Monmouth Medical Center, the conference featured a health and wellness vendor fair with more than 100 vendors, break-out lectures and a series of interactive roundtable sessions with renowned health and wellness experts. The conference's keynote speakers included Chef David Bouley and Susan Blum, M.D., who offered a collaborative chef-and-doctor perspective on food and hormones called the "Food- Immune Connection;" Joel Salatin, "the Lunatic Farmer of Polyface Farms," a leader in food sustainability and the grass farming movement; and Finley, a South Central Los Angeles-based food activist who's made it his life's work to build community gardens and eradicate food deserts plaguing impoverished communities across the country.
WEforum is an organization led by women in the region whose mission is to strengthen the health and wellness of communities within New Jersey. The WE stands for "women's education," says Carolyn C. DeSena, its founder. Since its first conference, in 2016, WEforum has raised more than $400,000 to benefit free health and wellness programs for the entire community, she says.
This year's forum focused on food, she says, because so many people die from chronic diseases that are related to poor nutrition. "The cause was pointing us to the food system, which led us to food experts, and this year we decided to do Eat for Life," DeSena says. "And that led us to Ron Finley. He likes to say that the drive-through kills more people than the drive-by. And he claims that if you teach a child to grow a carrot, they will eat a carrot."
Finley gave that message to the LBMS students the day before the WEforum. After opening remarks from Schools Superintendent Michael Salvatore and Long Branch Mayor John Pallone, the students heard from WEforum's Wise Up: Teen Advocacy Group about hydrating for life, why replacing sugar with water is important to our health and why replacing plastic bottles with reusable containers has a direct impact on our health. Next, James Proodian, D.C., of the Natural Wellness Center in Long Branch taught the students how good nutrition has a direct impact on their health and how making small changes can make a big difference. He provided simple examples for the students to try at home.
Finley also stressed that eating good, nutritious foods is critical to good health. He talked about how he has to drive 45 minutes to buy apples that aren't injected with chemicals. And he expressed his support of community gardens and teaching children not only nutrition, but all things related to life through the soil.
"He was fantastic," DeSena says. "His mission is to encourage eating better, sourcing foods better and making better choices—that is what WEforum is all about."