For the Best in Breast Care
Two new doctors at the Wilentz Breast Center bring top clinical credentials and a special passion for helping patients.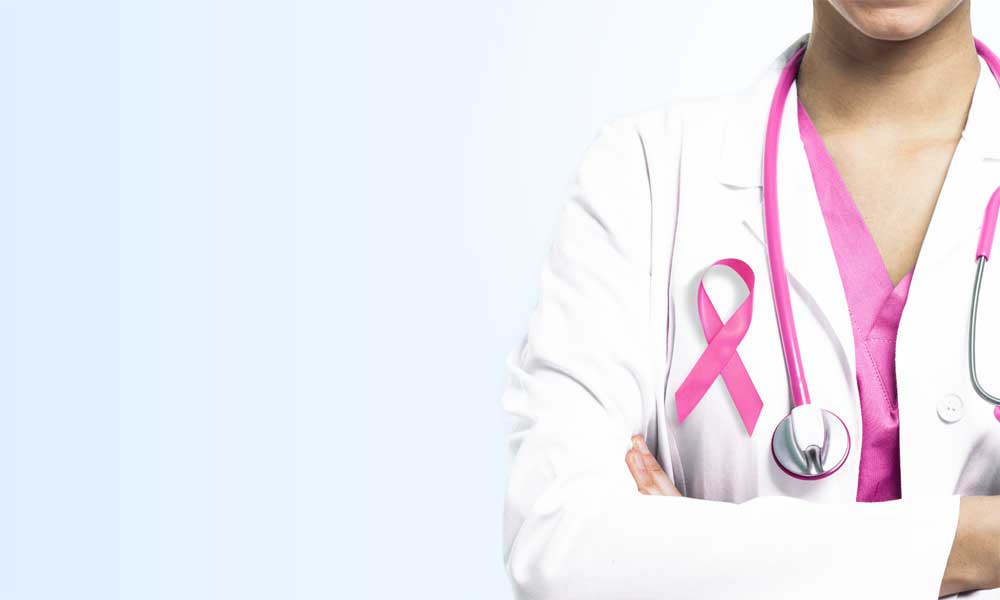 When you're dealing with breast cancer or the risk thereof, you want to work with clinical professionals in whom you have the utmost faith and confidence. That has long been possible at the Jacqueline M. Wilentz Comprehensive Breast Center at Monmouth Medical Center. And now the Breast Center has been strengthened further with the addition of two new doctors: breast imager Jennifer L. Keedy, M.D., and breast surgeon Manpreet K. Kohli, M.D. Monmouth Health & Life recently visited with each of them:
​MANPREET K. KOHLI, M.D.
BREAST SURGEON
M.D.: Kasturba Medical College, Manipal University; Manipal, India, 2007
Residency: Breast surgery, Monmouth Medical Center, 2009–14
Fellowship training: Breast surgical oncology, Mount Sinai St. Luke's Roosevelt/New York Beth Israel Medical Center, 2014–15
When Manpreet K. Kohli, M.D., was looking for her next position, she drew up two mental "dream lists" for an ideal workplace—institutions with the very latest technology, and those with the friendliest personal dynamics. "Monmouth Medical Center was at the top of both lists," she recalls. And no wonder—having done her residency at the Medical Center, "I was already at home here," she says. "What we do depends on a team approach, and I knew I'd be very comfortable with the team at Monmouth."
You know that surgeon type you've seen on TV medical shows—brusque and arrogant, making up in decisive surgical prowess what he or she lacks in people skills? That's not Dr. K. "I love the human side of medicine as well as the technical side," she declares, confessing that her family likes to rib her for her fondness for conversation. Being a good breast surgeon draws not only on her technical skill but also on her ability to counsel women sensitively about their choices at every step of the way.
"It's the best marriage of the surgical and the personal," says the Asbury Park resident. "I couldn't have asked for a better field for me."
With survival rates for breast cancer treatment now above 90 percent, most patients can be reassured that though they're undergoing a difficult experience, they'll look back on it with relief about the outcome, says Dr. Kohli. And indeed, outcomes are better than ever. Imaging has improved thanks to tools like digital tomosynthesis, an improved version of mammography that allows radiologists to see "slices" as they would in a CT (computed tomography) scan, and whole breast ultrasound, which creates a reproducible diagram of the breast—"like a topographical map," Dr. Kohli explains—that lets radiologists compare similarly positioned images from year to year to spot subtle changes.
"It's especially helpful for women with dense breasts, whose conventional mammograms may look like a completely white picture," says the doctor.
"We work closely with the radiologists, who can place a tissue marker when they're doing a biopsy, enabling us to locate a tumor more precisely on the day of surgery," Dr. Kohli explains. Thus the surgeon can safely remove malignant tissue with a smaller margin of surrounding healthy tissue, reducing cosmetic damage.
"It's our job as treating physicians to focus on women's overall long-term quality of life, and that includes how they look and feel," she says.
Though it is a plastic surgeon who performs breast reconstruction, Dr. Kohli is trained in oncoplastic surgery. In that technique, following a lumpectomy to remove of a malignant tumor, the remaining tissue is sculpted "to maintain the natural contours of the breast," she says. And a new tool called PlasmaBlade makes possible nipple-sparing mastectomy, in which the patient's nipple and areola are preserved— without any reduction in the success rate.
In many cases today, after undergoing radiation "women will still have their natural cleavage, so when they look down every day they won't have to see a deformity that reminds them of what they've been through," says the doctor.
Dr. Kohli enjoys seeing patients come back at the fi ve-year mark when their breast cancer and treatment are a memory and their lives have moved on. "It's fun to be able to help someone in such a dramatic way," she says.
And she is especially pleased to be back at the medical center as a member of the medical staff. "Monmouth provides the quality of care patients used to run to New York for," she says. "And if they get their care here, close to home, their physicians are near at hand in case they need anything."
JENNIFER L. KEEDY, M.D.
BREAST IMAGER
M.D.: University of Miami School of Medicine, Miami, 1991
Residency: Radiology, Beth Israel Hospital/ Harvard Medical School, Boston, 1993–96
Fellowship training: Clinical research fellowship focusing on women's imaging, Thomas Jefferson University Hospital, 1996–97
When it comes to the frequency of recommended mammography screenings for breast cancer, you'll read different recommendations from different groups. Put Jennifer L. Keedy, M.D., down as a supporter of the more aggressive schedule recommended by the Society of Breast Imaging—annual screening mammograms starting at age 40 for most women—and not just because breast imaging is her specialty.
"Mammography is inherently not as accurate as the population would like it to be," she concedes. "But it's still the gold standard. Having less frequent mammography only delays diagnosis, which is what you don't want to do. Besides, we see plenty of patients with breast cancer in their mid-40s, and the cancers younger women get tend to be the most aggressive ones."
The Holmdel resident moved to our area recently from south Florida when her husband took a new position here. She liked what she saw at Monmouth Medical Center's Wilentz Center—the up-to-date technology that includes tomosynthesis screening, for example, and a robust program of providing screening services to all populations regardless of their economic status.
She also appreciates the personal sensitivity to patients that she fi nds among her new colleagues at Monmouth—and that is her own long-established custom as well. "The more you can speak with patients and the more promptly you can schedule them for any further procedures they may need, the less anxiety they're going to have," she says. "I think the Wilentz Center does that extremely well."
Dr. Keedy concludes: "At Monmouth Medical Center, they put quality first in a lot of ways."
8 IMAGING OPTIONS BESIDES MAMMOGRAMS
The Jacqueline M. Wilentz Center at Monmouth Medical Center is New Jersey's only Certified Quality Comprehensive Breast Center of ExcellenceTM (according to criteria set by the National Consortium of Breast Centers) and is a recipient of the Women's Choice Award 2014–2015 as one of America's Best Breast Centers. It offers all-digital screening and diagnostic mammography, and also offers these additional technologies:
breast specific gamma imaging (BSGI): a molecular breast imaging technique for identifying cancerous lesions in the breast, particularly in women who were previously challenging to diagnose.
computer aided detection (ICAD) mammography: a system that helps our radiologists recognize subtle changes in breast tissue.
breast mri (magnetic resonance imaging): an additional screening tool reserved for women who are at high risk for breast cancer due to family history and/or a mutation in genes such as BRCA1 or BRCA2. Diagnostic breast MRI is offered as well.
whole-breast ultrasound: an adjunct to mammography for screening women with dense breast tissue.
high-resolution breast ultrasound: a diagnostic tool that provides a picture of the breast tissue, including the area closest to the chest wall, which can be diffi cult to image through a mammogram alone.
ultrasound-guided core needle or fi ne-needle biopsy: an advanced, minimally invasive and virtually painless procedure that is used in place of surgical biopsy to determine if a tumor is cancerous.
stereotactic breast biopsy: an advanced biopsy system with a high degree of accuracy that is also a virtually painless alternative to surgery.
tomosynthesis: mammography utilizing advanced 3D breast imaging that provides the earliest detection of breast cancer.
To learn more about services available at the Jacqueline M. Wilentz Comprehensive Breast Center at Monmouth Medical Center, visit monmouthwilentzbreastcenter.com.