For the Ladies
Looking for a way to spend quality time with your bff?Plan a just-the-two-of-you trip to celebrate the most important friendship of your life.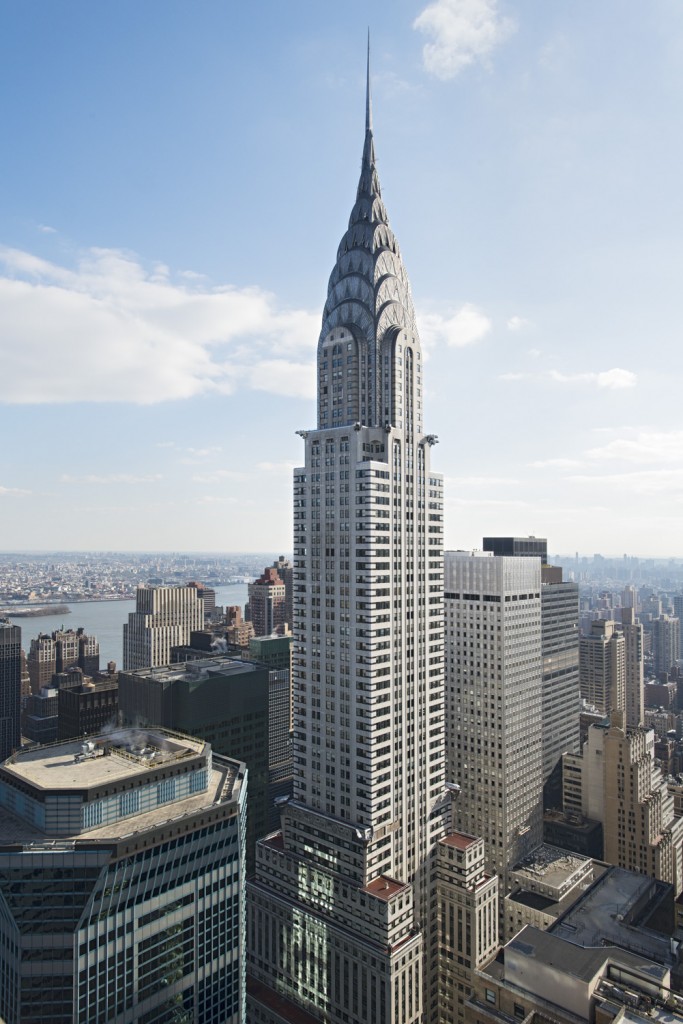 What better way to enhance the special bond you share with your very best friend than a trip? It doesn't matter if it's a day, a weekend or a week—here we highlight three experiences you'll always remember.
1 Day
New York City
The glories of Gotham are many—from walking the winding trails of Central Park and the High Line to marveling at the architecture of the Chrysler Building and the works of art along Museum Mile. Then there's the draw of the Great White Way.
Of course, you'll want to tailor your tour in keeping with what most appeals to you and your friend. But there are some things that shouldn't be missed, for example, the iconic Grand Central Terminal. Take an audio tour—there are "local" and "express" versions available—to learn about the history and architectural highlights of the terminal, anecdotes included.
Hungry? Take a seat at casual, perfect-for-peoplewatching Michael Jordan's The Steak House N.Y.C. in Grand Central. You might not see him there, but you will see slabs of beef aplenty. Designed by David Rockwell in 1998, the eatery pays homage to glamorous train travel with a design reminiscent of a dining car. The dining room stretches across the north balcony so you can watch the comings-and-goings while choosing from the traditional menu or, during brunch hours, a three course fixed-price special ($25).
Also worth checking out is the recently opened Met Breuer, a new satellite space of The Metropolitan Museum of Art in the shell of the old Whitney Museum. The Marcel Breuer-designed edifice was acquired to expand The Met's more contemporary collections.
No matter which attractions you choose, there's an easier way to pay admission while avoiding long lines: The New York Pass (newyorkpass.com) offers cashfree and Fast Track entry to dozens of attractions.
1 Weekend
San Francisco
There's plenty for best friends to enjoy in the City by the Bay and vicinity, and the best part is much of it can be done without spending a lot of money. Take in San Francisco's sights via cable car, which can take you to the top of Lombard Street to enjoy a stroll down the famous crooked roadway. If you're in the mood for a longer hike, visit Lands End Park, where you can explore the Lands End Labyrinth and the ruins of the Sutro Baths. And, of course, you can't miss a walk across the iconic Golden Gate Bridge. (It's a must, even on a foggy day.)
On nicer days, brave the crowds at Baker Beach for a fantastic view and soak in the friendly vibe at Fisherman's Wharf and Pier 39—two tourist-friendly waterfront attractions with plenty of shops and restaurants (as well as a boisterous group of sea lions). You can also catch a ferry from the Wharf and visit the infamous Alcatraz prison.
If shopping is more your cup of tea, Union Square is the place to be, as is the nearby nine-story Westfield San rancisco Centre. If you'd prefer to go off the beaten path, visit the Haight-Ashbury neighborhood for vintage finds and the Mission for both high-end and thrift stores.
There are other destinations just outside of the city— Sausalito and Telegraph Avenue near the California-Berkeley campus have shops and vendors that offer unique wares, services and food. About an hour outside of San Francisco is Muir Woods, where you can hike through a forest of redwoods, the world's tallest trees. And a 90-minute drive north will lead you into Napa Valley, where you can stop at different wineries and sample some of the world's best wines. (Many wineries allow you to bring food or buy it there for an afternoon picnic!)
1 Week
Paris
The capital of France is loaded with iconic, can't-miss destinations: You won't regret visits to the Eiffel Tower, the Louvre Museum, Avenue des Champs-Elysées and Notre Dame de Paris. Once you've checked those off your list, you'll want to escape the throngs of tourists and start shopping. You'll find trendy designer boutiques in the chic Marais neighborhood and haute-couture along the Avenue Montaigne. You should also explore the covered passages, or les passages couverts, that were the original malls of Paris. Start with the Galerie Vivienne, a truly stunning shopping destination. On the weekends, don't miss the famous Les Puces flea market at Porte de Clignancourt; it's the perfect place to find a unique treasure to take home.
For a low-key museum day, head to the Musée de l'Orangerie (and see the Tuileries Gardens while you're there), the Musée Rodin or the Musée Marmottan, which houses the world's largest collection of Monets.
Getting around the city on foot is encouraged, but when you're ready to rest your feet head to a café for some people watching. Chez Prune, situated on the Canal St-Martin, is popular among both tourists and locals. The famous Café de Flore is also worth a visit, as it is one of the oldest coffeehouses in Paris. Dining in Paris can often be an overwhelming experience—and not just in terms of the price. Luckily there are friendly bistros like Café Constant and intimate restaurants like Cinq Mars, where you serve yourself from a giant bowl of chocolate mousse.
If you'd like your dinner to include a view of the Eiffel Tower, Les Ombres and Monsieur Bleu are known for both their food and picturesque locations. Of course, you can't leave Paris without stocking up on the delicious and colorful macarons from Ladurée.