FOROUZAN GHAFFARI, D.M.D.
West Caldwell Dental Group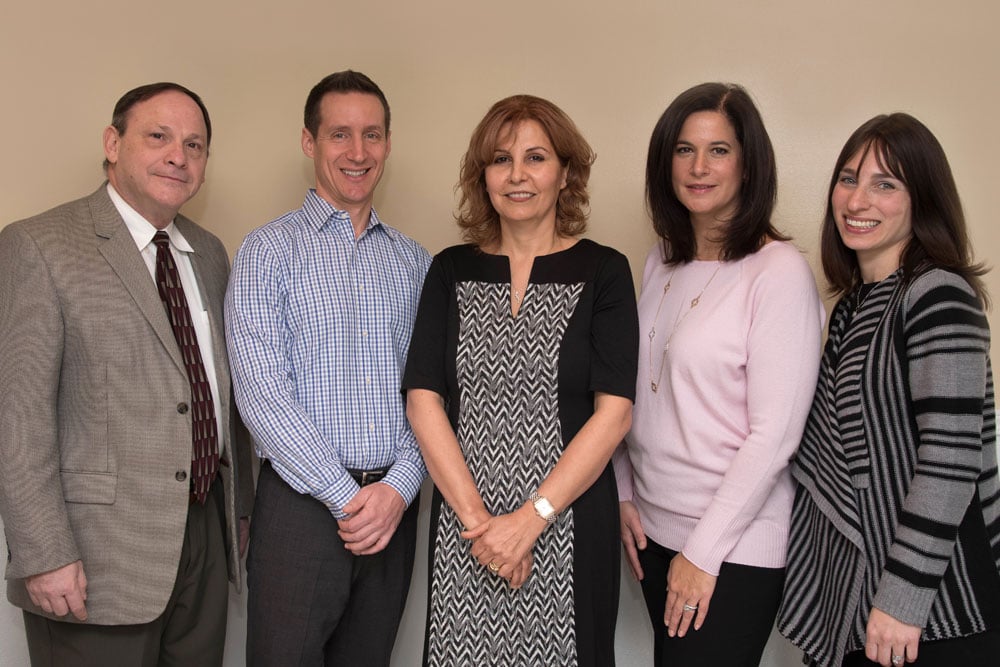 EVERYTHING A DENTAL PATIENT needs is under one roof at Dr. Forouzan Ghaffari's practice. Dr. Ghaffari is a General Dentist who graduated from the university of Medicine and Dentistry of NJ with her degree in dental medicine and has completed a residency program at Columbia Presbyterian. Dr. Karen Capone is also a General Dentist who graduated from the University of Medicine and Dentistry of NJ and has been with the practice since 2007. In addition, West Caldwell Dental Group, established in 1980, has specialists in Endodontics (Dr. Lisa Cohen, NJ Specialty #6152), Pedodontics (Dr. Randy Zultowsky, NJ Specialty #6183), and Oral Surgery (Dr. Bruce Hirshorn, NJ Specialty #3351).
Dr. Ghaffari has practiced dentistry for over 20 years alongside an excellent office staff who has been with her most of the past two decades she has been with the West Caldwell Dental Group. "Our patients' dental health, welfare and comfort are our top priorities. We try to accommodate all of our patients' needs. For example, we will try to accommodate our patients with small children by coordinating their appointments so they don't need to make multiple trips." Dr. Ghaffari's office is outfitted with the latest digital X-rays, digital impressions and laser. "The technology has made sitting in the chair a much more pleasant experience for our patients," she adds.
The West Caldwell Dental team loves what they do. "When you come to our office, you notice immediately that together we are patient-focused and dedicated to the dental health of our community," adds Dr. Ghaffari. "We are proud to announce that we have even reached across the globe by partnering with Operation Smile, donating enough to cover over 1,000 cleft palate operations for children and we consider this our biggest accomplishment." Dr. Ghaffari is now focused on opening one of New Jersey's largest dental offices complete with 14 treatment rooms, in an underserved area to provide dental care to children and people in need.
700 Passaic Ave., West Caldwell, NJ 07006 • 973.227.8188 • westcaldwelldental.com