Gatherings
See photos from recent events in and around the counties.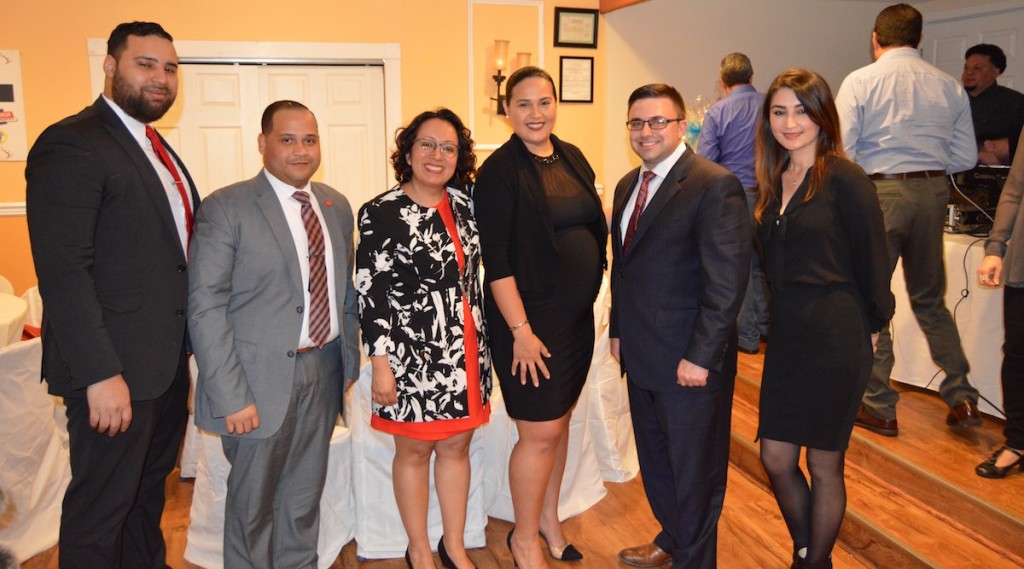 TASTE OF GIVING
MORRIS COUNTY ORGANIZATION FOR HISPANIC AFFAIRS
Casa Puerto Rico, Dover, hispanicaffairs.net
Taste of Giving raises money for the Morris County Organization of Hispanic Affairs (MCOHA) Center for Legal Immigration. The organization uses funds to provide low-cost legal services to hundreds of foreign-born residents.
TASTE & TOAST
JEWISH VOCATIONAL SERVICE
Pleasantdale Chateau, West Orange, jvsnj.org
More than 300 guests attended the annual gala, which recognizes community leaders who provide support that enables JVS to fulfill its mission. The event raised more than $425,000 in sponsorships and donations.
INSTALLATION AND AWARDS EVENING
NATIONAL COUNCIL OF JEWISH WOMEN
Cedar Hill Country Club, Livingston, ncjw.org
The National Council of Jewish Women honored three local women for their leadership, service and contributions to the community. Patti Nathan received the Hannah G. Solomon Award, Penny Sherry the NCJW/Essex Service to Section Award and Susie Botwinick the Henrietta Weiser Emerging Leader Award.
AWARDS LUNCHEON
UNITED WAY OF NORTHERN NEW JERSEY
Hanover Marriott, Whippany, unitedwaynnj.org
United Way of Northern New Jersey awarded its 2018 Impact Award to Ironside Newark, recognizing the building's redevelopment as the commercial real estate project with the greatest positive impact on the northern New Jersey region this year. The award was presented during the 19th annual United Way Commercial Real Estate Network Legacy Luncheon.