Gatherings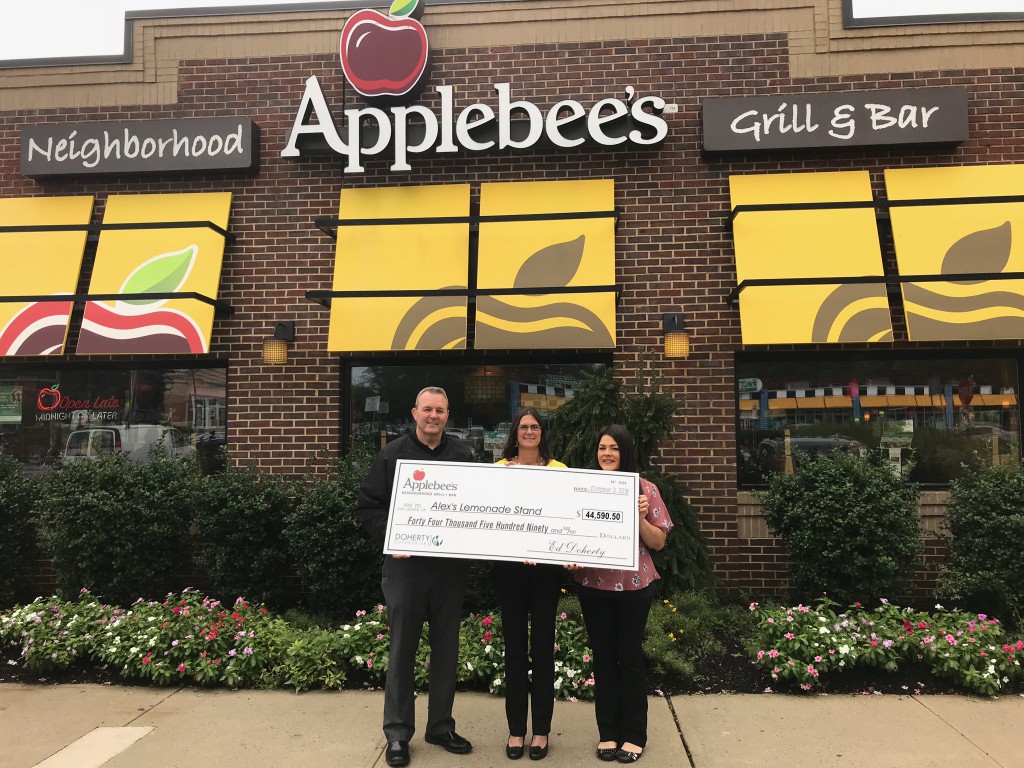 GENEROUS DONATION
ALEX'S LEMONADE STAND
MONMOUTH COUNTY, ALEXSLEMONADE.ORG
Applebee's Neighborhood Grill & Bar recently donated $44,590 to Alex's Lemonade Stand Foundation for Childhood Cancer. More than $11,000 of the total sum was fundraised by the restaurant chain's New Jersey locations, which include Howell, Manalapan, Middletown and Tinton Falls. The foundation, which raises money for childhood cancer research, has received approximately $10 million from Apple-bee's since 2005.

FUN FUNDRAISER
HOLY CROSS SCHOOL
RUMSON, HOLYCROSSSCHOOLRUMSON.ORG
Sixth-grade students at Holy Cross School in Rumson recently held a cardboard arcade, in which they engineered games out of recycled material. Afterward, students paid 50 cents to play each game, which included air hockey, foosball, ring toss and others. The event raised $1,300, which will be donated to the Catholic Medical Mission Board in Africa.
CELEBRATING CHILDREN'S HEALTH
THE UNTERBERG CHILDREN'S HOSPITAL LEADERSHIP COUNCIL
MONMOUTH MEDICAL CENTER, RWJBH.ORG/MONMOUTH
The Unterberg Children's Hospital Leadership Council hosted "A Toast to Children's Health," an evening of pe-diatric artwork, fine fare and celebration at The Riverhouse at Rumson Country Club. Exclusive art created by pediatric patients was on display and for sale throughout the evening, and proceeds went to the Unterberg Chil-dren's Hospital. The mission of the hospital is to be the leader in family care across Monmouth County, providing family-centered care and innovative medicine close to home.