Gatherings
September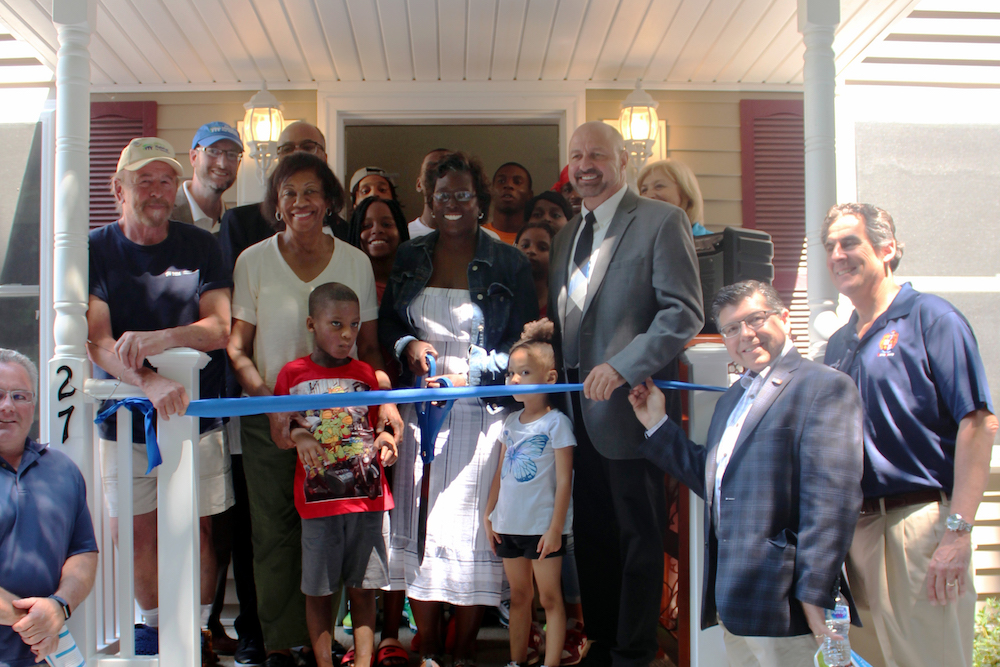 HOME, SWEET HOME
MORRIS HABITAT FOR HUMANITY
Randolph, morrishabitat.org
Volunteers at Morris Habitat for Humanity recently completed a new three-bedroom home in Dover and presented it to Stacey Goods and her four sons, who range in age from 17 to 27 years. The home was constructed of green and reusable building materials and was outfitted with energy-efficient appliances and other features.

GREAT READS
UNITED WAY OF ESSEX AND WEST HUDSON
Newark, unitedway.org
The United Way of Essex and West Hudson recently teamed up with Park Elementary School in Newark for The Greatest Read of All, a literacy-circus event featuring authors, students, school district officials, Scholastic Book Fairs and more.

LEADING CHANGE
NJ SEEDS
Newark, njseeds.org
NJ SEEDS recently held its Leading Change benefit at the Park Savoy in Florham Park. This year's event raised more than $900,000 in support of SEEDS scholars and honored Pingry Headmaster Nathaniel E. Conard and CBS producer Maite Amorebieta. NJ SEEDS (scholars, educators, excellence, dedication, success) prepares high-achieving, low-income students for admission to private schools and colleges across the country.

NETWORKING EVENT
MORRIS/ESSEX HEALTH & LIFE
Florham Park, msxhealthandlife.com
Morris/Essex Health & Life magazine held a networking event at The Park Savoy Estate in Florham Park, where the publication's staff members socialized with area business owners. Attendees also enjoyed appetizers and cocktails.