Gatherings
Whether it's at a fundraiser or a volunteering event, Monmouth residents always show up to support their friends and neighbors.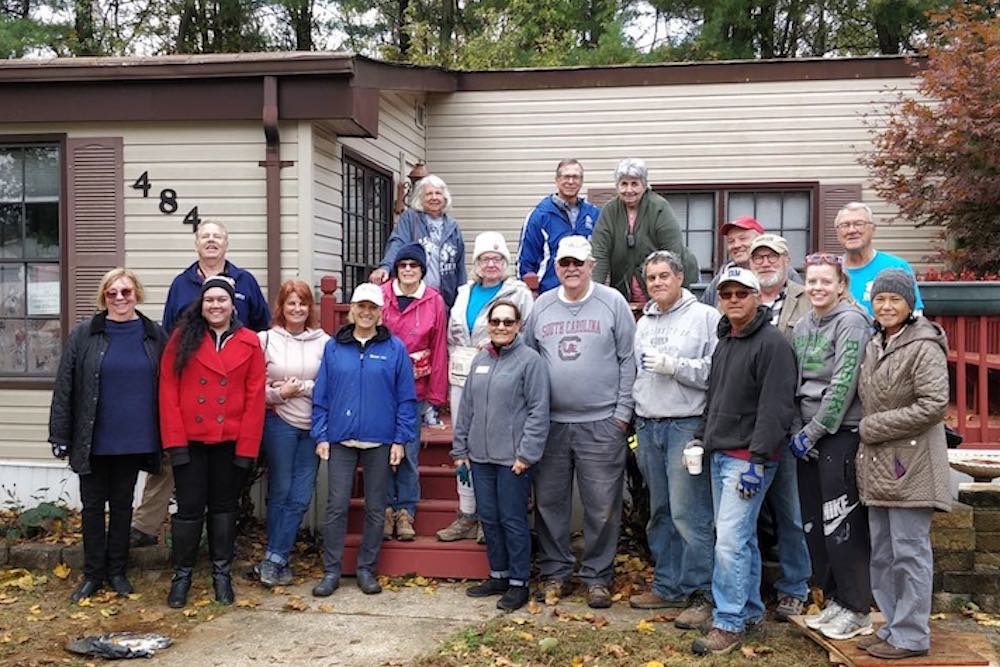 HABITAT FOR HUMANITY IN MONMOUTH COUNTY
Habitat for Humanity in Monmouth County recently held its Women Build Days. Volunteers from throughout the county gathered to construct a new ramp for a family in need in Freehold.
HOLY CROSS ACADEMY
Bishop David O'Connell celebrated Mass in Holy Cross Church to commemorate the opening of the new Holy Cross Academy in Rumson. The entire student body, parents, faculty and staff attended the Mass.
UNITED WAY OF MONMOUTH AND OCEAN COUNTIES
Wall-based United Way of Monmouth and Ocean Counties recently gave a $30,000 grant to Toms River Regional Schools to support pre-vocational studies at High School South.
MONMOUTH MEDICAL CENTER
The Leon Hess Cancer Center Council hosted the 5th Annual Swing Pink event on Sept. 23 at the Navesink Country Club. Guests enjoyed a morning of golf, tennis, paddle and pickle ball, followed by a luncheon with guest speaker and grateful patient Kelly Thomas, who captured the room with her story as a breast cancer survivor. Proceeds from this year's event go toward the purchase of the Hologic Selenia 2D Mammography unit, which provides patients with low dose digital exposure and excellent image quality. The Swing Pink Committee continues to raise awareness for programs and top-of-the-line equipment for patients diagnosed with breast cancer.