Gatherings
Whether it's with a service group or school, Monmouth residents always show up to support their friends and neighbors.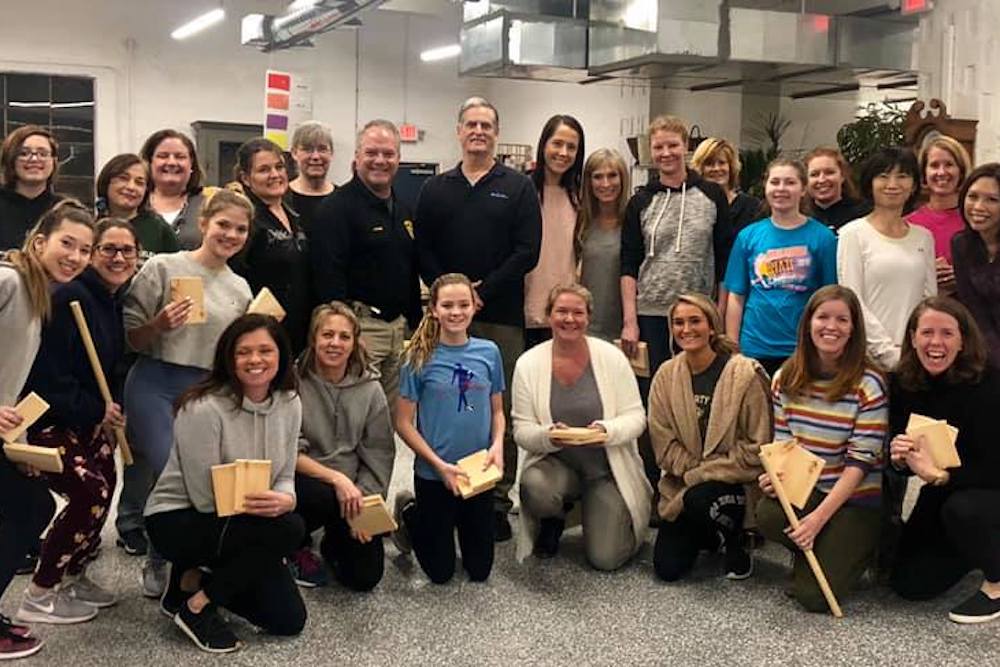 COASTAL HABITAT FOR HUMANITY
Asbury Park-based Coastal Habitat for Humanity hosted a women's self-defense workshop for resi-dents age 13 and up. The program, taught by Toms River Police Chief Mitch Little, served as a fundraiser for Coastal Habitat's missions of neighborhood revitalization, single-family home construction for those in need, homeowner education and more.
HOLY CROSS ACADEMY
The Holy Cross Academy Model U.N. Team in Rumson had several winners at the Christian Brothers Academy Model U.N. Fall Conference. Sarkis Marrin and Carter Wackrow were named Best Delegates on the Disarmament and International Security Committee; Madison York was named Outstanding Delegate on the Social, Humanitarian and Cultural (SOCHUM) Committee; and Hannah Nitka earned honorable mention for the 1st United States Congress Committee. The Model U.N. team also includes Maureen Donovan, Jack Jaenicke, Sophia Ramos, Daniel Burgess, O'Hara Kane-Assatly and Christian Ramos, and is coached by Rosemary Bell.

MATER DEI PREP
The Global Leaders of Mater Dei Prep in Middletown met with representatives of the Permanent Observer Mission of The Holy See to the United Nations, and Rev. Fr. Roger Landry was so impressed by the presentation of advisor George Anthony and students Elizabeth Sheridan, Karen Nortz and Devon Perrotta that he is looking forward to a follow-up meeting as well as incorporating this training at The Holy See.

UNITED WAY OF MONMOUTH AND OCEAN COUNTIES
The United Way of Mon-mouth and Ocean Counties (UWMOC) collected more than 1,500 brand new coats during its recent Warm Wishes Coat Drive. Donations were received from 27 schools in eight local school districts as well as from 50 organizations and individuals in both counties. Many coats have been donated to school children in need.