GERARD GONSALVES, D.M.D.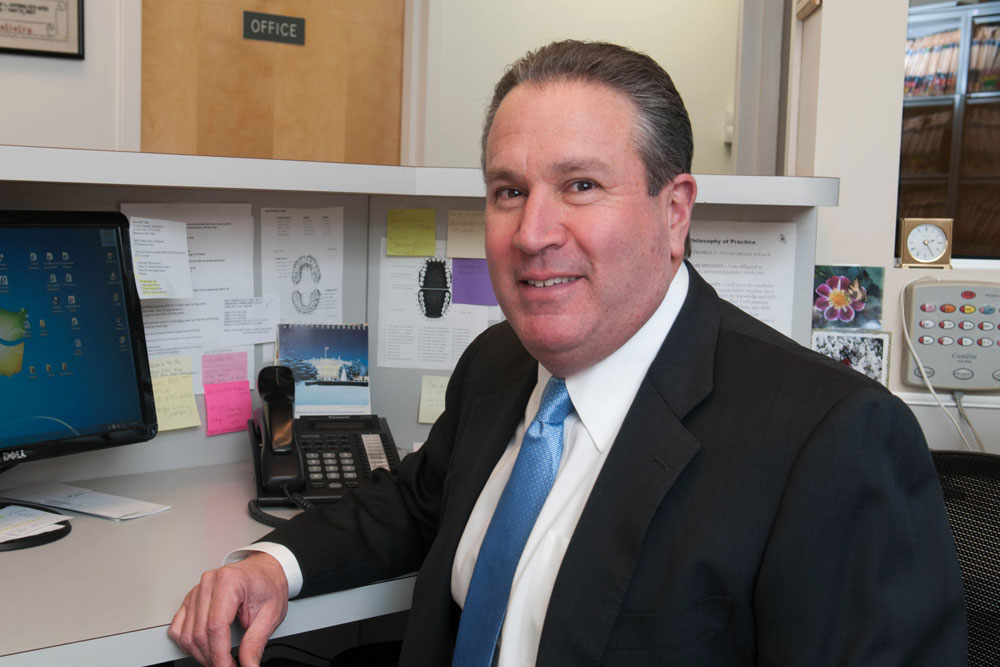 LOCATED IN THE HEART of Maplewood for over 25 years, Dr. Gerard Gonsalves established his practice with the clear goal to provide patients with the area's most advanced dental healthcare in a comfortable, relaxed setting. A general dentistry practice for the entire family, Dr. Gonsalves and his staff are dedicated to the greater well-being of their patients. "The success of my practice is due in great part to my compassionate, highly trained staff. I am extremely proud of my team many of whom have been with me for at least 15 years," says Dr. Gonsalves. "We are a relationship based practice and have been working with many of the same patients since day one."
Dr. Gonsalves believes that the key to good patient care is through the whole person rather than simply the teeth. By educating patients about preventative care during every hygiene visit, Dr. Gonsalves helps patients understand the importance of good oral health through honest, direct communication. He uses the latest technology and offers many services including dental implants and Invisalign. During multi-phase treatments, the practice works closely with surrounding specialists to best integrate patient care. A graduate of Fairleigh Dickinson College of Dental Medicine, Dr. Gonsalves completed a residency at Monmouth Medical Center. He remains close to the community where he grew up and is an Executive Board Member of the Maplewood YMCA and a Board Member of the Columbia High School Alumni Association. Education remains a strong component of the practice and Dr. Gonsalves and his staff are committed to ongoing continuing education courses.
2168 Millburn Ave., Ste. 102, Maplewood, NJ 07040 • 973.763.1300 • maplewoodsmiles.com