Getting Better Gets Easier
Satellite Rehabilitation Centers (SBMC) offers patients the specialized care they need to resume an active life after surgery, injury or illness.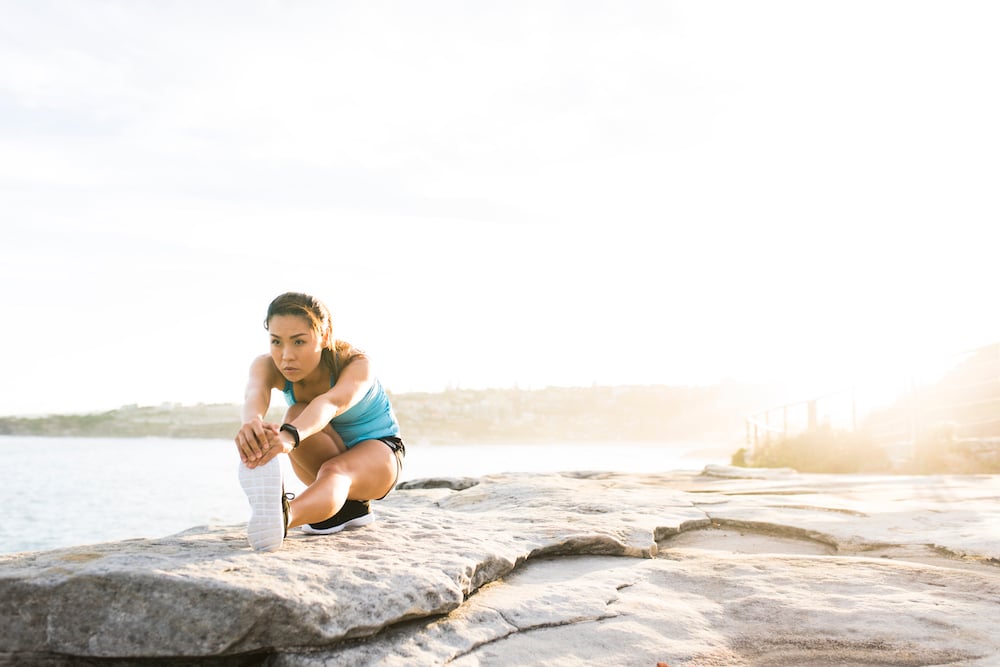 YOU CAN'T FIGHT GRAVITY—UNLESS YOU'RE A PATIENT undergoing treatment at Saint Barnabas Medical Center's Outpatient Physical Rehabilitation Center in Millburn, that is. The center, one of three SBMC outpatient rehabilitation locations, recently acquired a state-of-the-art piece of equipment called called the Alter-G, an anti-gravity treadmill. This air-based device for reducing weight-bearing stress helps patients recover from orthopedic surgery or injury and neurological conditions, as well as build strength and endurance with less risk of injury.
There are three places area residents can go for their rehabilitation needs: the hospital's Ambulatory Care Center and the two "satellite" facilities in Millburn and at the Jewish Community Center. The Millburn center focuses on a variety of orthopedic and musculoskeletal conditions, while the JCC center takes on patients who are otherwise healthy and can withstand fairly rigorous exercise, along with sports rehabilitation, including post-concussive therapy. Patients with more serious health problems, including physical and neurological disorders such as stroke or Parkinson's disease, are treated at the Barnabas Health Ambulatory Care Center.
The anti-gravity treadmill "eliminates weight-bearing restrictions and enables patients to progress through rehabilitation safely and effectively," says Tim Mahoney, P.T., D.P.T., supervisor of the Millburn center. It does so with a pressurized "anti-gravity" chamber that uses air pressure to gently compensate for body weight so that it's effectively reduced to as little as 20 percent. "The treadmill lessens the force of gravity, reducing barriers to mobility for post-operative rehabilitation patients without worrying about damaging the surgical repair," Mahoney says.
The JCC gives patients access to all of the JCC's equipment and facilities for use during therapy. That includes a fully renovated gym, a running track, a pool, a basketball court, and yoga and dance studios. "It allows our patient-athletes to do what they want to do in a space they need to do it in," says Mike Heitzman II, P.T., D.P.T., the center's supervisor. "Other physical therapy clinics generally don't have that."
The center also has its own special piece of equipment. It's called FitLight, and it is designed to improve speed, agility, stamina and mind-body coordination through a series of flashing lights that record the patient's reaction times. Heitzman, as team leader of the concussion program, oversees athletes undergoing rehabilitation from such injuries, and FitLight is a good tool for these patients, he says.
Having satellite locations "allows us to reach out to specialty populations," Heitzman says. "This is new and exciting for us. Increasing our overall footprint and providing service to the local community was the ultimate goal."
To schedule an appointment at the Comprehensive Outpatient Rehabilitation Center in Livingston, New Jersey, at the Barnabas Health Ambulatory Care Center, call 973.322.7500. For the Saint Barnabas Medical Center Rehabilitation in the JCC MetroWest, call 973.325.9100. For Saint Barnabas Medical Center Rehabilitation in Millburn, call 973.921.0480. You do not need a prescription for physical therapy services.