Giving Back is Part of Firm's DNA
SAINT PETER'S TO HONOR WITHUMSMITH+BROWN WITH PRESTIGIOUS AWARD FOR COMMUNITY SERVICE.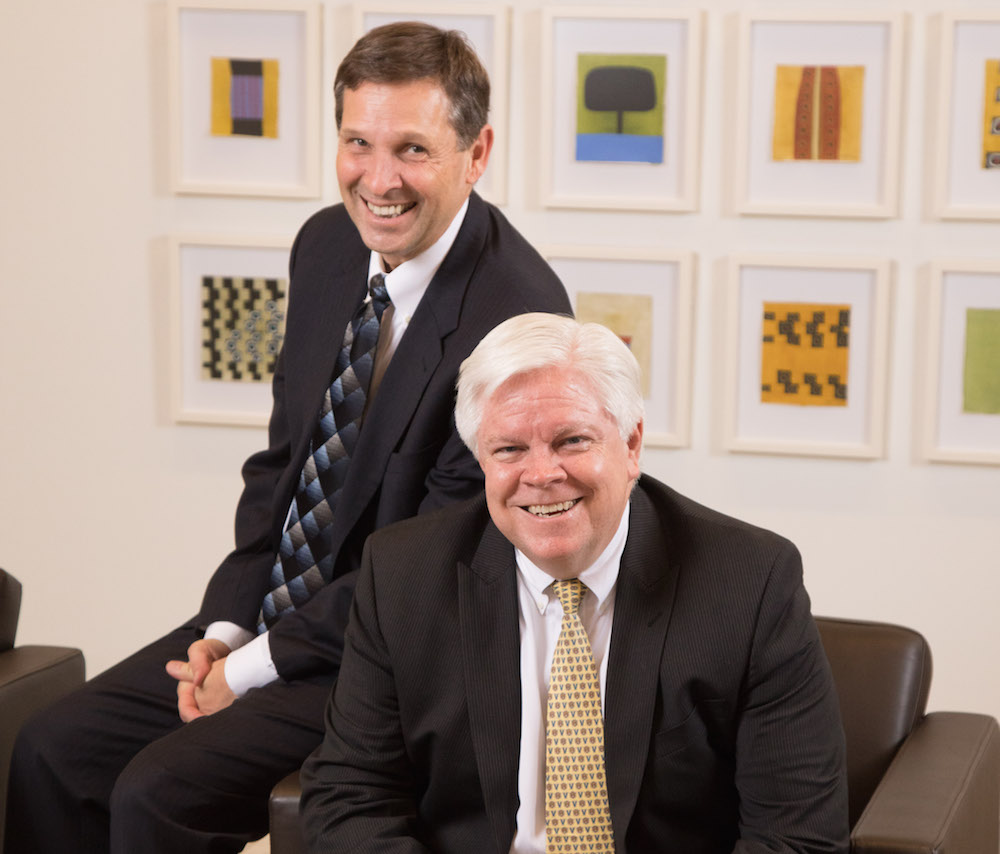 Like most companies, the accounting firm WithumSmith+Brown, Certified Public Accountants and Consultants, strives to follow a set of core values. For Withum, as it is known, there are three such values: commitment to clients, commitment to staff and commitment to community. Giving back "is part of our DNA," says Bill Hagaman, managing partner and CEO of Withum. One of the many beneficiaries of the company's support has been Saint Peter's University Hospital—over the years, Withum has given a total of $223,250 to the Saint Peter's Foundation. Saint Peter's will offer its thanks and honor Withum with the prestigious Bishop's Award at the annual Spring Gala on May 6.
Withum made its first gift to Saint Peter's in 1988 and it has been a generous donor throughout the years, supporting Saint Peter's Foundation events through sponsorships, memorial gifts and capital project pledges. It recently pledged $50,000 toward the new Emergency Department at Saint Peter's University Hospital.
Commitment to the community has been part of the firm since Fred Withum founded it in 1974, Hagaman says. "I started here in 1980 and after I passed my CPA exam the first thing Fred asked me was 'what are you doing for the community?' I try to pass that down to the rest of our people," he says. The company promotes a "Withum Week of Caring" during the Thanksgiving holiday, when all staff are encouraged to take time away from the office and give back or volunteer in their community. The Withum Community Outreach Group helps unite team members with various nonprofit organizations throughout the states in which they practice to volunteer and promote the mission of both Withum and the nonprofits they support.
Jim Hannan, a partner at Withum, was a long-time member of the Foundation board. "The firm was already supportive of Saint Peter's when I joined [in 2001], so there was a common denominator between our family and the firm," Hannan says. "It was a nobrainer to get involved at a higher level. Personally, I feel blessed to be associated with a firm that doesn't focus just on the bottom line but also on the communities in which we live."
"Withum should be the showcase as a company committed to social responsibility," adds James Choma, chief development officer and executive director of Saint Peter's Foundation. "We are fortunate to be a recipient of their charitable support. At the gala, we want to thank the companies that support us."
Hagaman's response is: "Withum is humbled by the honor. Receiving the Bishop's Award is a reflection of the many kindhearted, generous team members of our firm who support great charitable organizations like Saint Peter's Foundation. On behalf of the entire Withum partner group, I thank you from the bottom of my heart. We are grateful to be associated with Saint Peter's."
WithumSmith+Brown's Commitment to Communities
"Our team members are strongly encouraged to engage in philanthropic endeavors which positively impact the not-forprofits and charitable organizations within their communities. Giving back nurtures a better understanding of their mission, and a stronger sense of compassion toward the people and communities which they serve." —WithumSmith+Brown
To find out more about services available for you or your family at Saint Peter's University Hospital, please call 732.745.8600 or visit saintpetershcs.com.