Good Greek!
A nondescript strip mall. A bright neon sign that blazes "Greek Grill." That's all part of Niko's Trapezi's charm.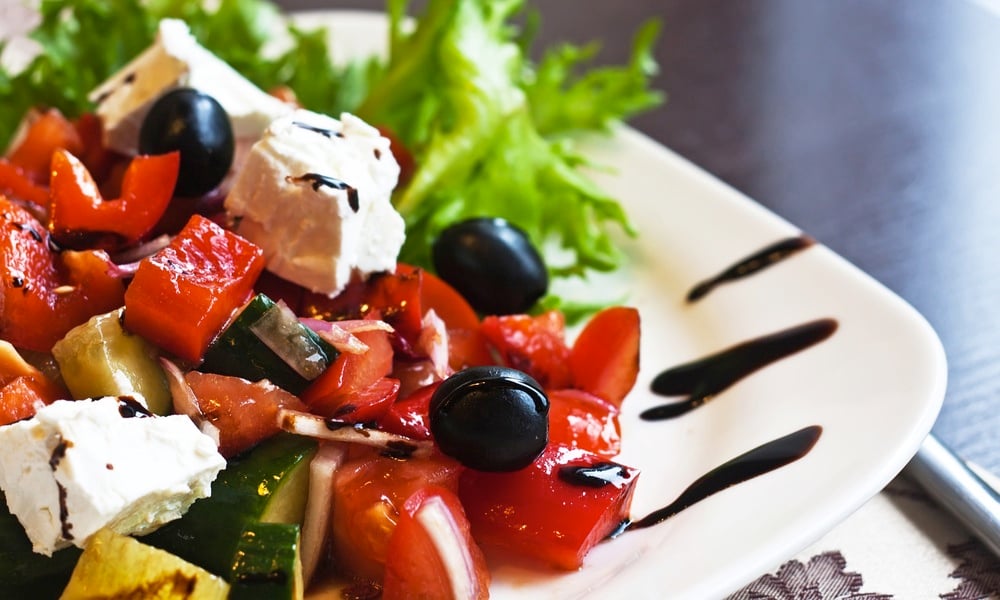 A nondescript strip mall. A bright neon sign that blazes "Greek Grill." It's certainly a far cry from the serene beauty of Greece—but somehow that's all part of Niko's Trapezi's charm: For food lovers, taking that first bite at the Long Branch eatery feels a bit like uncovering a hidden Grecian outpost or scoring a cheap ticket to the Mediterranean. The restaurant has a simple, casual elegance (muted, earth-tone walls; simple dark the Greek columns on the wall seem somehow subdued) that matches its cuisine.
Take, for instance, the pikilia dip sampler we ordered to nibble on as we perused the menu. The dish's four traditional "mezes," or appetizers, weren't fancy, but—served with warm pita—they both enticed and satisfied. Hummus, a chunky puree of chick- peas with a drizzle of olive oil, provided a hearty start. The tzatziki had a garlicky bite, nicely offsetting the creamy yogurt and cucumber. melitzanosalata—chopped roasted eggplant—tasted fresh and, dare we say, healthy. But our favorite was the taramosalata, an addictively salty carp roe dip.
The bite of our hunger somewhat sated, we moved on to the piperies: still-crunchy seared peppers stuffed with soft, melty feta. Together the two flavors provided a pleasing balance. The Greeks are known for their seafood, and our final appetizer, the htapodi, did not disappoint: A large octopus tentacle, simply dressed with red wine vinegar and olive oil, was tasty and cooked to a perfectly buttery consistency—not a chewy morsel could be found.
Tasteful simplicity was the theme for our entrées as well. A rack of lamb was served with artichoke hearts in a refreshing lemon/white wine/butter sauce that left us literally gnawing at the bones. For the whole grilled fish, we had several options, but chose the Mediterranean sea bass at the recommendation of our affable waiter. And when they say "whole fish," they mean the whole fish—with a crispy seared skin just as yummy as the moist, flaky fish beneath. A side of roasted lemon potatoes made for a light yet hearty addition. Still, we must admit these selections— though skillfully showcasing Niko's respect for quality and freshness—lacked some of our starters' pizzazz.
Luckily straightforward scrumptiousness awaited us at dessert. A comforting, creamy rice pudding was pleasantly doused with cinnamon, while the traditional galaktobouriko featured sweet custard layered between crisp sheets of phyllo, all nicely drizzled with honey. Add in a cup of rich, dense, bitter Greek coffee, and we could just about envision the sparkling Mediterranean nearby. But our tasty trip required only a short car ride home.
Niko's Trapezi
444 Ocean Boulevard North, Long Branch
732-222-4600
www.nikostrapezi.com
Hours
Tuesday through Sunday 11:30 a.m.-9 p.m.
What you should know
Entrees range from $9-$24
Major credit cards accepted
BYOB