Good News for Men
Today's more precise treatments for prostate cancer minimize troublesome side effects.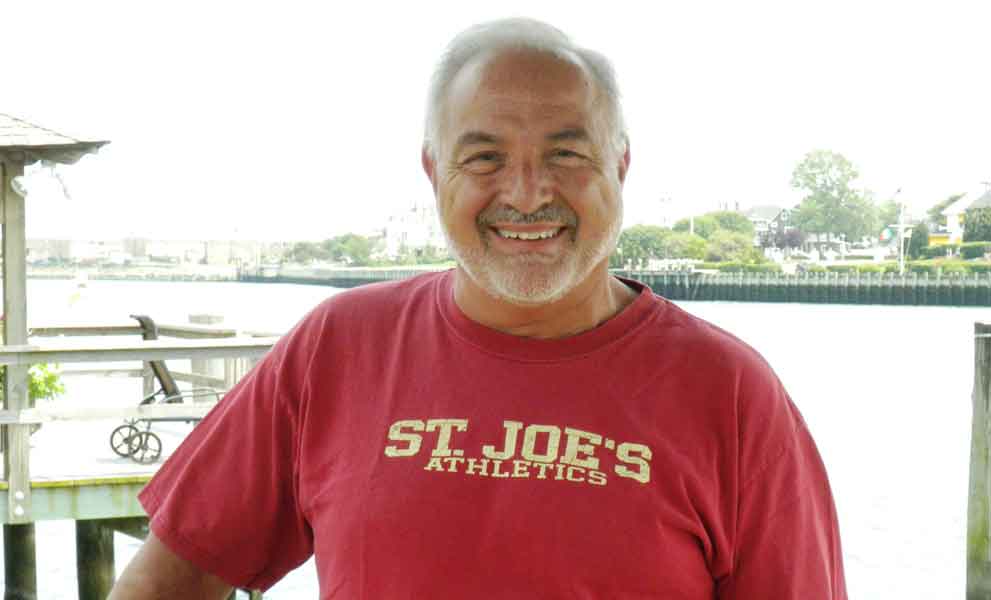 As a retired dentist, 61-year-old Gary Jannarone of Avon-by-the-Sea is more sophisticated about medicine than your average patient. But that didn't lessen his disappointment when he learned the results of his biopsy.
"I expected it would be benign," he confesses. "When it showed prostate cancer, my heart dropped a little."
Still, Gary knew that in recent years prostate cancer treatments have been getting better. And he quickly got online and learned more. The second most common cancer in American men (after skin cancer), prostate cancer will be diagnosed this year in some 220,800 individuals, according to the American Cancer Society, and will claim about 27,540 lives. Roughly one man in seven is found to have prostate cancer in his lifetime (average age of diagnosis: 66) and there are more than 2.9 million men alive in the U.S. who have had the disease. If prostate cancer is caught early nowadays it can often be cured—without long-term loss of continence or sexual function.
At Gary's regular annual physical late last year, a prostate-specific antigen (PSA ) blood test showed an elevated result of about 5. ("Three years ago it was a 1," he says.) His physician referred him to Pierre J. Mendoza, M.D., a urologist and robotic surgery specialist at Monmouth Medical Center, who ordered the biopsy. That specialist also recommended a magnetic resonance imaging (MRI) scan "to confirm that the cancer had not spread to the outer margins of the prostate," as he explains.
Because the cancer had not spread, it wasn't necessary to employ radiation first. Dr. Mendoza could go ahead and remove Gary's cancerous prostate using the advanced da Vinci Surgical System, a minimally invasive robotic technology that provides enhanced visualization and more precise movements than previous techniques. Instead of a large incision of five inches or more, it requires five much smaller incisions.
"And the smaller the wound, the less the surgical trauma, the faster the recovery and healing and the fewer the side effects," says the well-informed patient.
Prostate cancer surgery presents a double challenge to the surgeon. "Many cancer surgeries simply involve removing malignant tissue," Dr. Mendoza explains. "Here we must follow that up with a reconstructive technique in the same setting. It ups the ante. Fortunately, the robotic technology enables me to suture more effectively in a confined space." This reconstructive work is important to minimize the two side effects men fear most in any kind of prostate cancer treatment: incontinence and diminished sexual function.
Gary's May 27 surgery was a success. He spent less than three days in the hospital, compared with the five to seven days that were the norm a few years ago. All of the cancer was removed—nearby lymph nodes removed as a precaution came out clean.
Before his surgery, Gary says, possible loss of urinary control "was freaking me out more than the cancer. But it turned out it was not nearly as bad as I thought, and it's getting better." His return to continence came in a much shorter time than the medical literature says is typical, says Dr. Mendoza. At presstime it was still far short of the four to six months usually required for the restoration of normal sexual function, but there seemed no reason to expect any difficulties there either.
"I give Dr. Mendoza high marks for his communications skills and his bedside manner," says Gary. On a pre-surgery trip he made to South Carolina for his son's college graduation, he says, he even got a call from the doctor out of the blue to see if he had any more questions.
"Dr. Mendoza and his team handled things very well," says the satisfied patient. "They made it clear from the start that my comfort was important to them—not just physical, but emotional too." Within constraints set by the doctor, patients are given a measure of control over their pain medication, Gary adds, and the attentive staff assures that "one never needs to be uncomfortable."
"Monmouth Medical Center's Institute for Robotic Surgery has a wonderful program," says Dr. Mendoza. "It has the most robotic experience in the area, so the nursing staff and the operating room staff are fine-tuned. That really goes a long way to improve the patient's experience."
A few weeks post-surgery, Gary was feeling much better. "I'm not back in the gym yet, and there's a bit of soreness in the abdomen," he reports. "But I'm gardening, playing golf and doing most of the things I usually do. I'm glad I made this choice."
Facing prostate cancer? You're not alone
Monmouth Medical Center offers Monmouth County's only hospital-based chapter of Us Too International, a support group for men with prostate cancer and their partners that meets here on the first Thursday of the month. To register or find out more, call 732.923.6090.
Other ways to treat prostate cancer
Robotic prostatectomy—removal of the prostate using the robotic da Vinci Surgical System—is the fastest-growing prostate cancer treatment in the United States. (See main article.) But it isn't the only treatment for this disease at Monmouth Medical Center. Through a multidisciplinary approach, the medical center's specialists in radiation oncology and urology explore all medical and surgical options to ensure the best possible outcome for each patient.
In 1998, Monmouth became the region's first hospital to introduce high dose-rate (HDR) brachytherapy, which reduces the overall treatment time for prostate cancer compared with standard radiotherapy by one-third. (The debut brought a Gallo Award for Outstanding Cancer Research from the Cancer Institute of New Jersey.)
HDR brachytherapy, which treats intermediate and highrisk prostate cancer, involves implanting radioactive material into the targeted area and immediately removing it after each treatment session. In contrast, permanent seed brachytherapy (PSB) for men with early-stage prostate cancer involves the placement of low-energy radiation seeds that remain in the prostate for several months to deliver treatment.
HDR brachytherapy has proved particularly effective against aggressive cancers; it spares men the urinary, bowel or sexual problems often associated with other prostate cancer treatments. Using 3-D conformal radiation therapy that ensures that radiation delivered is confined to the prostate, the HDR radiation implant is inserted in a minimally invasive procedure performed under epidural anesthesia by a radiation oncologist and a urologist. The patient then receives three 10- to 15-minute radiation treatments during a 23-hour hospital stay.
The effectiveness of both techniques is reflected in a growing record of successful results with minimal side effects.
Monmouth Medical Center radiation oncologist Sang Sim, M.D., says the beauty of prostate-implant treatments is that they conform the radiation dose to the target and spare surrounding healthy tissue and organs. Dr. Sim has been invited to sit on the national prostate cancer committee of the Patterns of Care Study within the American College of Radiology (ACR). This study, supported by a grant from the National Cancer Institute, has for more than 25 years conducted surveys of the structure, process and outcomes of care for patients treated with radiation therapy and seeks to improve the quality of care received by cancer patients.
To learn more about minimally invasive surgery at Monmouth Medical Center, please call 888.724.7123. For more on advanced implant therapy to treat prostate cancer, call the medical center's Institute for Advanced Radiation Oncology, 732.923.6890.