GRACE E. CHIN, D.D.S.
TWINKLE LITTLE STAR PEDIATRIC DENTISTRY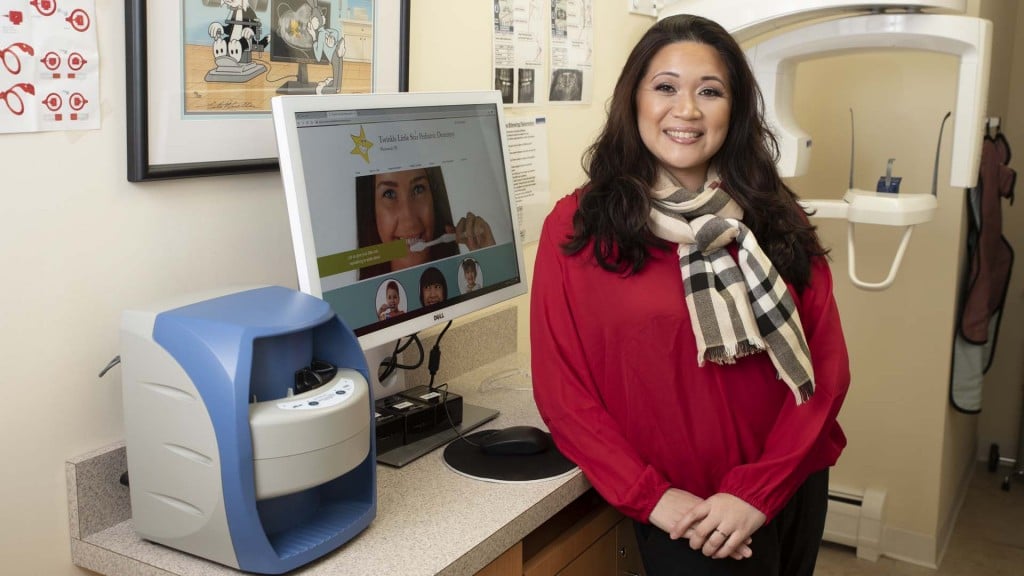 AS EARLY AS HIGH SCHOOL, DR. GRACE CHIN surrounded herself with children, volunteering at day care centers and not-forprofit children's organizations. Belonging to a family of healthcare professionals, the blend was a perfect match for a career in pediatric dentistry. Since the day Dr. Chin opened her doors in 2012, she has been making a positive impact on the way her patients view their oral health through dental education and individual, gentle care. In turn, patients look forward to a visit with Dr. Chin, who cherishes watching them grow and thrive.
Dr. Chin obtained a Doctorate of Dental Surgery from New York University College of Dentistry, completed her General Practice Residency at Montefiore Medical Center Department of Dentistry and her Pediatric Dental Residency at New York University College of Dentistry. "We are a cohesive practice from my staff to my patients," says Dr. Chin. "It's not unusual for patients to bring their friends and cousins. For me that speaks volumes and attests to the fact they feel comfortable and have a positive connection to my practice."
In addition to private practice, Dr. Chin is a Clinical Site Director at Montefiore Medical Center where she helps to shape the wonderful minds of future pediatric dentists. She is also a Diplomate of the American Board of Pediatric Dentistry and is affiliated with the American Academy of Pediatric Dentistry and the American Dental Association.
259 Kinderkamack Rd., Westwood, NJ 07675 • 201.358.0800 • twinklelittlestardentistry.com