Grace E. Chin, D.D.S.
Twinkle Little Star Pediatric Dentistry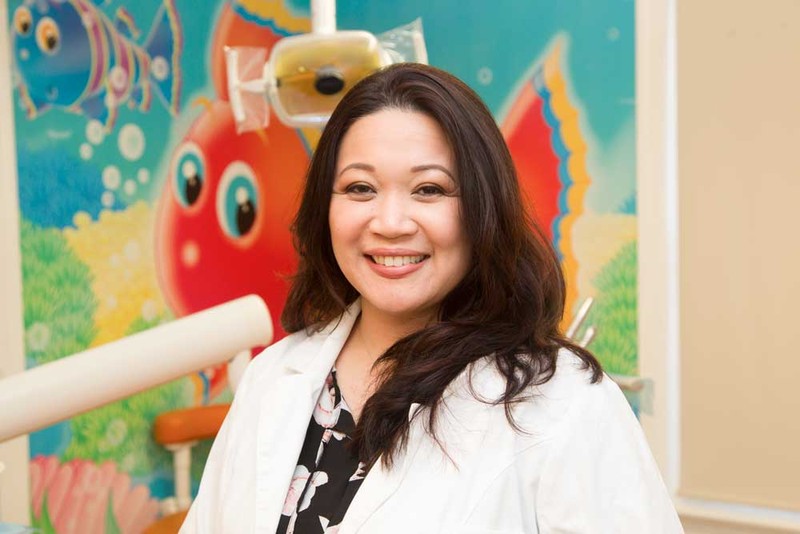 AS A MOTHER, DR. GRACE CHIN, board certified pediatric dentist and owner of Twinkle Little Star Pediatric Dentistry, easily connects with her patients, as well as their parents. "I've always had an affinity towards working with children," says Dr. Chin, "and, I also understand parents' concerns for their children." She advises parents seeking a pediatric dentist to ask about the dentist's training, philosophy and approach to treating children.
Dr. Chin has created a child-friendly office with books available to read, video games to play, television screens on the ceiling and even dental cleaning paste with flavors ranging from chocolate to watermelon.
In addition to her private practice, Dr. Chin is a Clinical Site Director at Montefiore Medical Center's Pediatric Dentistry Program. Training Montefiore's residents keeps her up to date with the latest dental products and technologies.
One of the more recent treatment alternatives for cavities is the use of silver diamine fluoride (SDF). SDF is an antimicrobial liquid painlessly placed on children's cavities to arrest decay. "I recently implemented SDF in my practice and it's been helpful for patients who may have otherwise resisted treatment for their dental cavities," says Dr. Chin. Children deserve the gift of quality oral care at Twinkle Little Star Pediatric Dentistry with Top Dentist Dr. Chin.
259 Kinderkamack Rd., Westwood, NJ 07675 • 201.358.0800 • winklelittlestardentistry.com • usethefloss.com