Grilled Spicy Soy Chicken Wings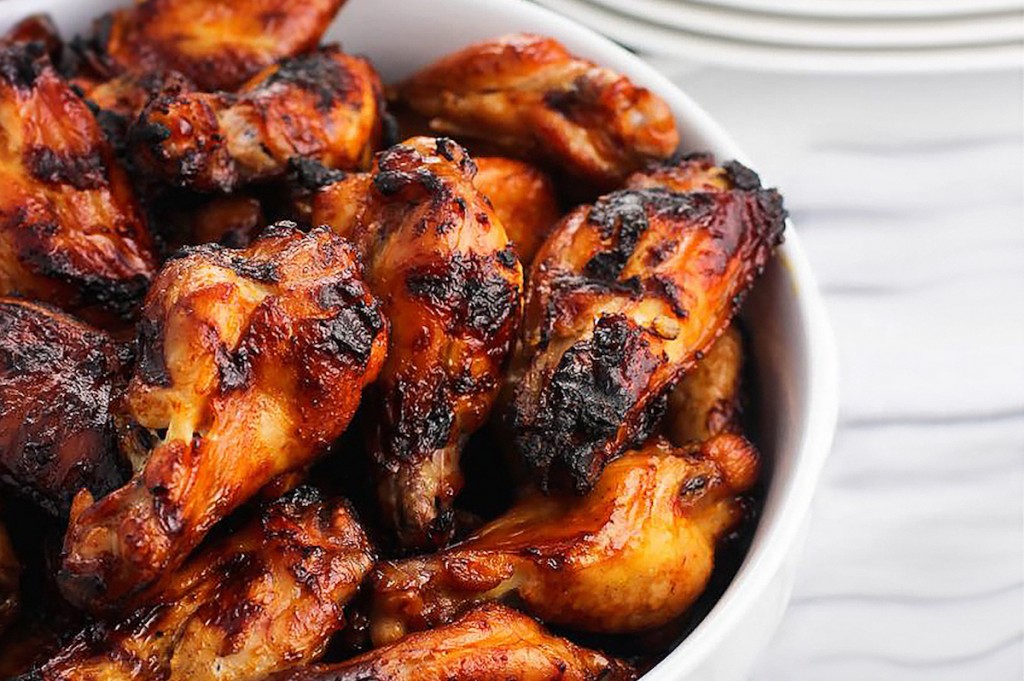 Yields 6 servings
INGREDIENTS
4 lbs. chicken wings
3⁄4 cup soy sauce
1/3 cup cooking sherry
1⁄4 cup ketchup
2 Tbs. olive oil
2 Tbs. granulated sugar
1⁄2 tsp. ground ginger
hot sauce, to baste
DIRECTIONS
Place chicken wings on cutting board and cut through the main joint to separate each wing into a drumette and a wingette. Cut off the tip (attached to the wingette) and discard. Add drumettes and wingettes to a container for marinating or to two sealable gallon-sized plastic bags.
Add soy sauce, cooking sherry, ketchup, olive oil, sugar and ground ginger in a bowl and whisk until combined.
Pour marinade into container or evenly into plastic bags, if using. Place container/bags in the refrigerator and let wings marinate for 2-3 hours.
Heat grill to 375°F. Using tongs, place wings on the grill over indirect heat. Discard marinade.
Cook wings for 35-40 minutes, turning them using tongs every 10 minutes or so.
Move wings over direct heat and baste with hot sauce. Turn them over after 2-3 minutes and then baste again. Let them cook for another 2-3 minutes. The wings are fully cooked when the center of the thickest part of a wing reaches 165°F. Once done, remove from grill and serve.
Recipe and photo courtesy of mysequinedlife.com