Hanna Bresler, D.M.D. • Alan Bresler, D.M.D. • Steven Bresler, D.D.S.
Bresler Dental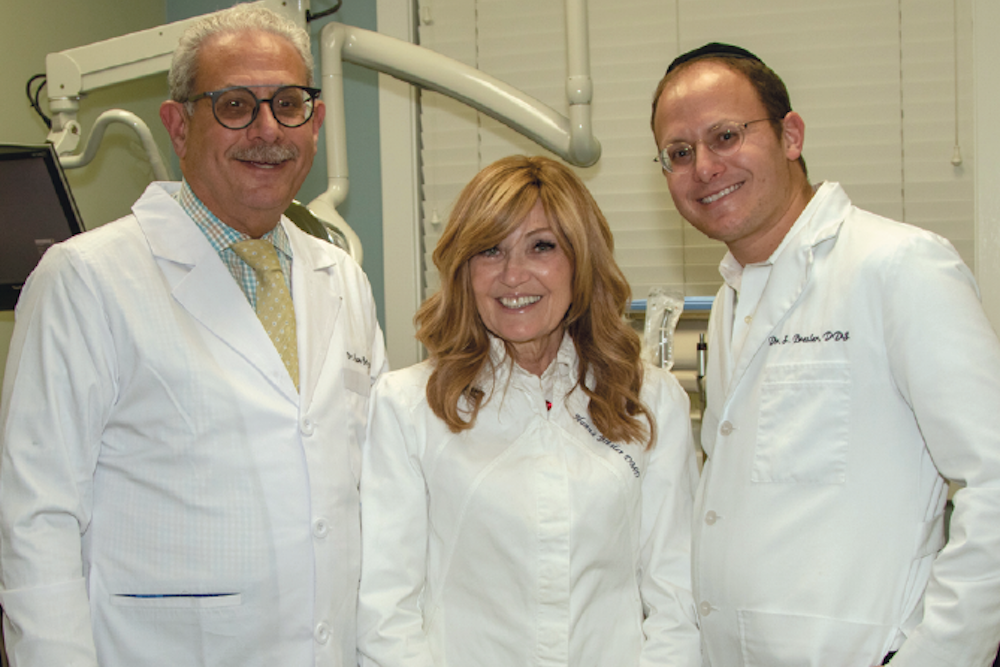 BRESLER DENTAL IS PROUD TO OFFER comprehensive care to every patient. The practice started over thirty-five years ago with husband/wife team Hanna and Alan Bresler. Their son Steven was a welcome addition three years ago.
The Breslers have an endodontist, periodontist and an orthodontist on staff, ensuring that patients receive total care in a nurturing environment.
Bresler Dental uses state-of-the-art technology, including digital radiographs, digital impressions and soft tissue lasers.
Drs. Alan and Hanna Bresler completed their residencies at MMC where they remained on staff as attending doctors for over twenty years.
Dr. Hanna Bresler focuses her practice on cosmetic dentistry while performing smile makeovers with bonding, veneers and dental implants.
Dr. Alan Bresler provides comprehensive dental care to both adults and children, providing additional support to patients who are apprehensive.
Dr. Steven Bresler graduated from the University of Maryland. He completed a year of residency at Newark Beth Israel Medical Center. Dr. Steven specializes in cosmetic dentistry as well as comprehensive dental care to adults and children.
668 Westwood Ave., Long Branch, NJ 07740 • 732.229.8253 • breslerdental.com