Harpoon Willy's
At this popular Manasquan spot, the food is as scrumptious as the view.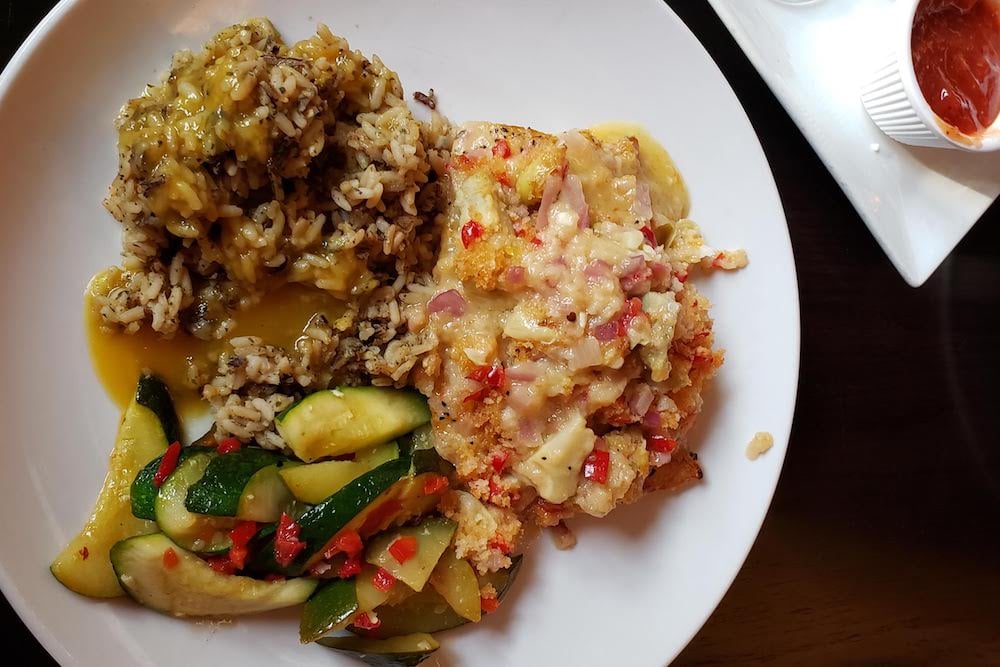 IF YOU PAY ATTENTION TO OLD WIVES' TALES, you're likely under the impression that time is running out for good seafood, shellfish in particular. Aquatic delicacies such as oysters, mussels and clams, they say, should be consumed only in months containing an "R"—so come May, it's bon voyage to mussels marinara, clam po' boys and the like. But those ladies must not have dined out in Monmouth County, where seafood is abundant and delectable all year round. Case in point: Harpoon Willy's, a longtime Manasquan destination that's become a local favorite for its stunning river views and its catches of the day.
My friend and I were recently treated to a spectacular waterfront sunset and an even more memorable dinner. We started with lump crab cocktail from the raw bar, a large martini glass lined with spinach and topped with mounds of fresh crabmeat. The keywords here are "mounds" and "fresh"—the plate comes with a generous portion of the sweet crustacean, so flavorful on its own, with a dash of lemon or a drop of tangy cocktail sauce. On request, our server brought a complimentary side of crispy tortilla chips to accompany the crab. (An old social media post indicates that the dish once included the chips.)
We also made a slight adjustment to our second appetizer, Asian fried Brussels sprouts. Each mini-bundle popped with flavor, thanks to a sweet Thai chili glaze and sesame seeds. The sprouts are usually coated with a wasabi dressing, but we spared my friend's sensitive palate on this night. And, as with the crab, there were more than enough Brussels sprouts for a shared portion.
Indecision when ordering an entrée is usually a good sign—the menu just has too many good options. From steaks and bakes to burgers and sandwiches, Harpoon Willy's selection runs the gamut. Having passed on the appetizer of blackened grouper bites, I ordered the fish for my dinner. Though the grouper itself was perfectly moist, the artichoke coating resembled a breaded mash more than the crust described. The accompanying rice and lemon wine sauce, while visually appealing, leaned toward lackluster in the flavor department. Perhaps I'll try the sea bake or the New York strip next time.
My friend's pan-roasted scallops, meanwhile, were a hit. Each of the four scallops was cooked and flavored just right (I luckily had a bite!), as was the mushroom risotto that blanketed the plate. I'd say this is a surefire pleaser, even in the R-less summer months.
Rather than fill up on dessert, we ordered a pair of cocktails and moved to the bar area. Though a crowd started to gather, we cozied up at a high table for conversation and a view of the sun setting over the Manasquan.