Have a Happy, Healthy Holiday Season
How to ward off the winter blahs and the holiday blues.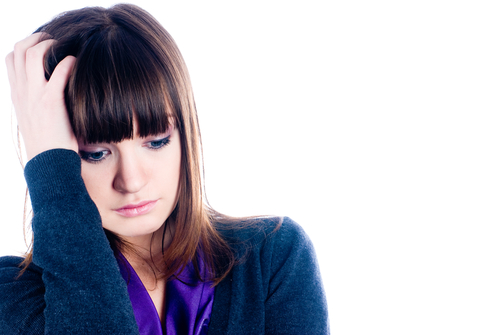 The holiday season has already started and most of us are powering up for the happy festivities and the celebrations of giving and light. But busier schedules and longer to-do lists can also sometimes mean stress, anxiety or depression. Whether you want to manage your holiday stress load or just figure out how to enjoy so much togetherness with your dysfunctional family, make the decision to have yourself a happy and healthy holiday this year.
How to Deal with the Holidaze
1. The Power of No
If you often find yourself stressed out, anxious, depressed or sick with colds during the winter holidays, learn how to say "No". You don't need to attend every holiday party, participate in every cookie exchange or give your kids everything on their Christmas list. Malls during the holiday shopping season have never been conducive to happiness. With fewer obligations and more freedom in your schedule, you can actually have time to enjoy yourself.
2. We Are What We Eat
Try not to overdo it on the holiday sweets and treats. Sugar highs and lows also lead to emotional lows and irritability. Practice moderation, especially when sampling anything that looks like it could sit comfortably on this list of the worst holiday foods. Just as there are foods which can drop us into a barrel of blues, there are also foods which naturally enhance our moods. The foods on this list will give you a natural boost of energy or stress relief.
3. Combat the Winter Blues
According to the National Institute of Health, depression around the holidays is directly related to seasonal changes. Most people notice a drop in energy levels during the shorter days of autumn and winter, but the seasonal change can be debilitating for some. Serious episodes of depression and lethargy could be winter-onset Seasonal Affective Disorder (SAD), which starts in the fall and increases in severity during the winter.
Get some outdoor exercise daily during the colder months, even if it's a leisurely one-hour stroll through your neighborhood. Outdoor light can provide relief from seasonal mood changes and exercise is a proven mood-booster. Try these yoga movements designed to de-stress and decompress from Body Space Alignment in Monmouth County. Exercise, outdoor light therapy and a balanced diet can combat the "Winter Blues", a mild form of S.A.D., but see your doctor if this regimen doesn't have an affect on your depression.
Stress Less about Family Gatherings
We have some control over our schedules, our diets and our mood, but there are some things that we can't change. If most of your holiday stress and anxiety comes from extended family and dinners with relatives, then arm yourself with these tips. Our expert, Dr. Kevin Brennan, a licensed clinical psychologist with offices in Glen Rock and Manhattan, tackled some of our tough reader questions.
Q:
My family is really critical and dysfunctional and my stomach is in knots before we even sit down to dinner. I love them and do want to see them, but how can I enjoy our time together without wishing I was far, far, away?
Tips from Dr Kevin:
Remind yourself how far you have come:
"For better or worse, we all leave the home with our child identity infused within us. But after some time out in the real world, we find out what works, what doesn't and what feels right to us regardless of what our family thinks. The values, beliefs and lifestyle choices you make outside of the home take you through a sort of identity makeover. The result is your adult identity. "
Don't Regress, Express:
"Stay mindful of your adult identity when you are there, because it can be easy to slip back into your child identity when you return home. The sense cues of the way your hometown looks, the way your home smells, and the sound of your mother's live voice can easily make you regress back to a former version of yourself. If your home is dysfunctional (most are), than you are regressing back to a worse version of yourself. A strong identity can admit to weakness.
If you receive criticism at the table, admit to what you agree with and show sadness. Your critical family will not know what to do next! If its something you don't agree with, then disagree but don't fight. Showing your strength by refusing to be pulled into an argument sends the message for you. It feels pretty satisfying too!"
Q:
Is it a good idea to speak up when my father-in-law/grandmother/"crazy uncle" makes inappropriate or offensive comments?
Tips from Dr Kevin:
Speak up, don't speak down!
The problem in these situations is you feel offended, but do not feel you can offend back. If you keep your mouth shut, you feel inauthentic and oppressed. It's often not the comment that is so angering but the fact that you feel you can't fight back. The key to smoothing out these awkward moments is attitude. It's not what you say, but how you say it. The goal here is to be authentic to yourself in a way that is non-offensive.
How to pull it off:
1. Gather your resources and begin to emit happiness, strength and kindness as soon as you enter the home. People feel less interested in attacking you personally if you present yourself this way.
2. Focus on the repeat offender and waft that kindness onto him (or her). He will feel more like watching his mouth if you become an ally.
3. When some inappropriate or offensive comment comes up, kindly speak about being offended. Smile while you are saying it, and do not look to get back at the offender. Defensiveness raises the tension and escalates the negativity. It should sound something like this, "Look, Uncle Stan, I'm sure you didn't mean it, but what you said really hurt to hear. Can you be more sensitive about this subject around me?" (smiling) "Thanks! Pass the green bean casserole!"
Dr. Kevin Brennan is a licensed clinical psychologist with offices in Glen Rock and Manhattan. Dr. Kevin concentrates his practice on helping Young Professionals cope with this generation's biggest issues and has been featured in Time Out New York, CBS News Radio, CNBC. He was the chief psychological expert in the book Your So-Called Life:A Guide to Boys, Body Issues, and Other Big-Girl Drama You Thought You Would Have Figured Out By Now, a book for women panicking about turning 30. For more information, visit Dr. Kevin's website at drkevinb.com.