Healthcare Professionals to Watch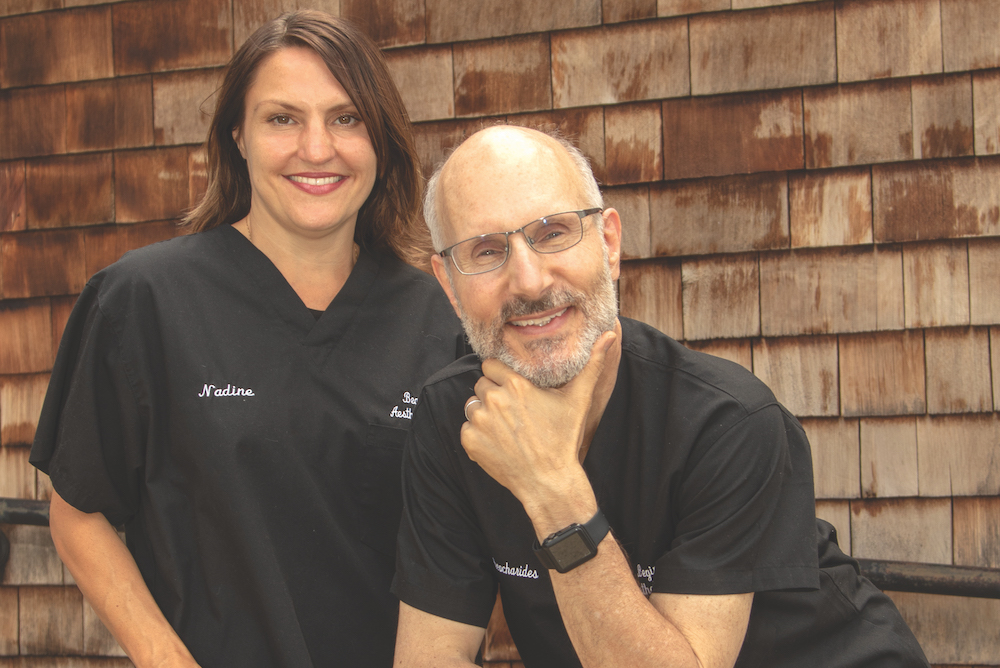 Beginnings Aesthetic & Wellness
They've moved —their new Long Branch location: 279 3rd Ave. Suite 406, Long Branch, NJ 07740 877.9EZ.BEAUTY (877.939.2328) | beginningsaal.com
Beginnings Aesthetic & Wellness introduces the O-Shot®, Vampire Facelift® and Vampire Facial® PRP treatments. Dr. Thomas Theocharides was among the first to introduce ThermiVa®, a non-surgical procedure improving sexual satisfaction, bladder control and vaginal dryness.
Always on the forefront of groundbreaking non-surgical cosmetic procedures, he now offers minimally-invasive platelet-rich plasma (PRP) treatments to rejuvenate and stimulate tissue growth, blood flow and volume to restore your youthful fullness. PRP's growth factors increase blood flow to the vaginal area to tighten and increase natural lubrication. PRP transforms skin by combining it with fillers and fractional CO2 or micro-needling to make you look 10 years younger!
Dr. Theocharides is a highly accomplished cosmetic surgeon and board-certified obstetrician and gynecologist with international training in aesthetics. He passionately guides patients on all levels of well-being from nutrition to spirituality because he believes genuine health starts inside. To learn more about these and other age-defying treatments, take advantage of their complementary consultations at their new Long Branch location. Mention this ad for 10% off any treatment.

Julie Riccio-Lynch, LCSW
Brighter Living, LLC
47 Reckless Place, Red Bank, NJ 07701
732.219.9002 | therapyredbank.com
Julie founded Brighter Living in 2008 as a solo practitioner with a focus on children and teens struggling with anxiety and depression. She graduated from Monmouth University, trained at Monmouth Medical Center's inpatient psychiatry unit for children and worked as a school counselor/special education for local school districts. The practice has since grown to encompass services for all ages due to the demands of the community's needs.
Today, Brighter Living has a variety of clinicians with expertise in multiple areas working with clients as young as 3-years-old through geriatrics. In addition to mental health and substance abuse counseling services, the practice also offers comprehensive Neuropsychological evaluations, psychiatric evaluation and medication management by a Board Certified Psychiatrist. Brighter Living prides itself on exceptional client service, offering counseling services for individuals, families and groups. We realize the courage it takes to seek help. From the moment we connect with clients we ensure comfort, privacy and accessibility.

Rob Coombs, D.C.
Coombs Chiropractic
2424 Bridge Ave., Point Pleasant, NJ 08742
732.899.9600 | CoombsChiropractic.com
Since Dr. Rob Coombs established his practice in 2002, midwives, obstetricians and pediatric doctors have referred countless patients to his office. Coombs Chiropractic focuses on improving pregnancy and childbirth, for both moms and babies. Thankfully, more and more referrals are for wellness check-ups.
While having tremendous success helping breech misalignments, pregnant moms are also referred for dystocia, digestive issues and back pain. Post-natal care is a huge benefit to moms and babies, as well, often reducing pain and improving healing and bonding. Gentle newborn assessments ensure normal spinal alignment and neck movement. Referrals for babies suffering from torticollis, shoulder syndromes or colic are common and respond very quickly. And since toddlers typically fall 5,000 times by their 5th birthday, more pediatricians are recommending children get chiropractic check-ups as well. Chiropractic care has been proven to be both safe and effective for falls, colds, sprains and strains, regardless of age.

Tiffany Kendig,
P.T., DPT, MPH, CLT
ReVitalTM Program Director
Kessler Rehabilitation Center
Six locations throughout Monmouth County 866.881.8881 | kessler-pt.com
Tiffany's passion and extensive clinical experience make her the perfect fit as ReVitalTM Cancer Rehabilitation Program Director for Kessler.
From diagnosis through survivorship, ReVitalTM physical, occupational and speech therapy services can help individuals regain strength, physical function, comfort and independence. Tiffany is a certified lymphedema therapist (CLT) with interests in patient care, program development, and education. She earned degrees from both Columbia University and Boston University, and prior to joining Kessler, practiced at Memorial Sloan Kettering Cancer Center as a Clinical Specialist and then outpatient therapy supervisor. She is also active in the APTA's Academy of Oncologic Physical Therapy.
Tiffany is a frequent lecturer and co-author in peer-reviewed journals who shares her expertise through training, mentoring and collaborating with the highly skilled therapists offering ReVitalTM cancer rehabilitation services at six Monmouth County locations: Brielle, Eatontown, Howell, Matawan, Neptune and Ocean Township, and at 35 other New Jersey locations.

Jessica L. Conrad, M.A., B.A., C.P.C.
Life Coach
888.934.5264 | info@jessicalconrad.com
Jessica's painful hurdles with infertility led her to become a Life Coach who supports women struggling with this silent pain.
With over 10-plus years of experience (professionally and personally) in the field of infertility, Jessica has the leading edge to guide others to find Hope and Healing. Book A Free Session Now. Sessions can be performed face to face, over the phone or by Zoom.