Helping Kids Breathe Freely
In springtime, asthma triggers are everywhere. But the right treatment program makes a big difference for children.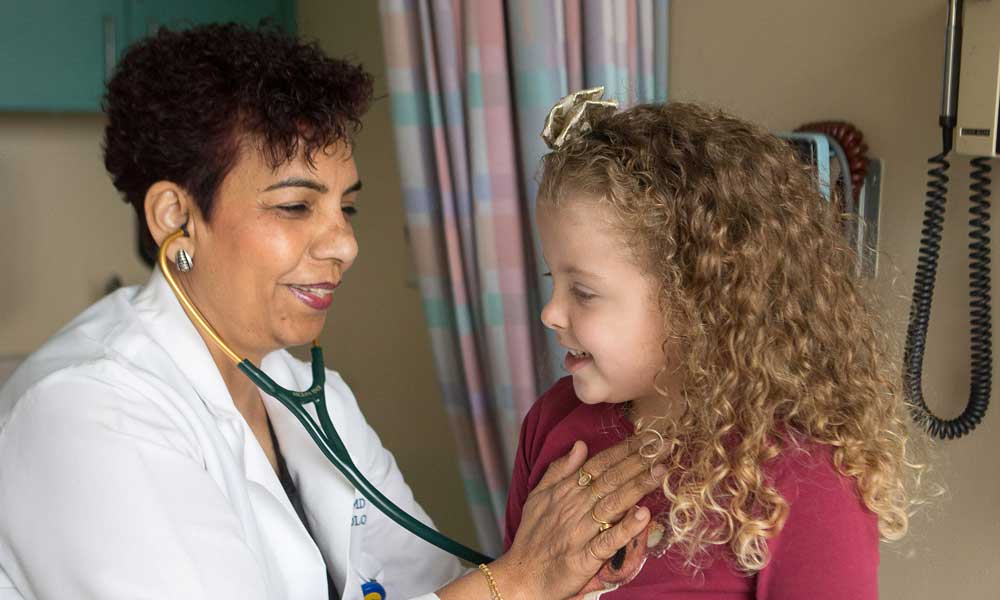 Does your child wheeze? Cough in the middle of the night? Have trouble breathing? If so, you may already be familiar with childhood asthma.
The leading cause of hospital stays and school absences among kids 5 to 18, it's responsible for an annual loss of 14 million school days in this country. And it affects at least 6 million U.S. youngsters.
Asthma is a respiratory condition that affects lungs marked by spasms in the bronchi of the lungs. It can be especially dangerous for children, because a child's airways are narrower than an adult's, increasing the danger of airway constriction.
Spring is the worst time for children's asthma, because roughly 75 percent of kids with the condition have heightened immune responses to common allergens, especially inhaled allergens, in which symptoms are triggered by seasonal allergies. As the weather warms, there are more of the pollens in the air that can be triggers. These pollens, which can make ordinary children sneeze or give them watery eyes, can spark an attack in kids with allergic asthma that makes breathing itself difficult.
"Spring allergies begin in February and last until the early summer," says the American College of Allergy, Asthma and Immunology, adding that "when the day is windy and warm, pollen counts surge." No wonder May has been designated Allergy and Asthma Awareness Month.
Experts say that in recent years childhood asthma was on the rise. "But that increase in prevalence has ceased," says Archana Singh, M.D., chief of pediatric pulmonology at The Children's Hospital at Saint Peter's University Hospital.
Fortunately for families in central New Jersey, there's a great resource nearby. The Childhood Asthma Program at Saint Peter's is one of only two in the state recognized by the Joint Commission, America's leading accreditor of healthcare organizations. "That means we're a 'Top Performer' in delivering the right asthma treatment at the right time in an appropriate way," says Dr. Singh.
Any child who comes to the hospital and is suspected of having asthma is thoroughly examined according to the latest evidence-based guidelines and given any tests necessary to confirm a diagnosis. Family members are also educated about medications, which come in two kinds— "rescue" medications aimed at stopping an attack and preventive ones taken regularly to control asthma and make attacks less likely. Every family gets help coordinating follow-up care with the child's pediatrician or family physician or a pulmonologist.
Families also receive a personalized home care plan for each youngster with asthma. Such a plan can be filled out with individual information that identifies a patient's specific allergen triggers and the medications he or she should take. So that everyone knows what to do in an emergency, this individual plan can be shared with teachers, school nurses, coaches and babysitters.
Just as springtime pollen can trigger asthma, says Dr. Singh, so can other allergens, including pet dander, dust mites, smoke, mold and extreme hot or cold weather. "Signs of asthma can include having breathing trouble during routine activity and sports, getting tired more easily, and wheezing and coughing at night when not otherwise sick," she adds. If your child shows these symptoms, check with his or her doctor—and make sure that doctor knows about the Childhood Asthma Program at Saint Peter's.
To find out more about services available for you or your family at Saint Peter's University Hospital, please call 732.745.8542 or visit saintpetershcs.com.