Henry J. Falk, D.D.S. (West Orange), Shawn Lynn, D.D.S. (Chatham & Livingston), Gary J. Vitale, D.M.D. (West Caldwell)
Riverside Oral Surgery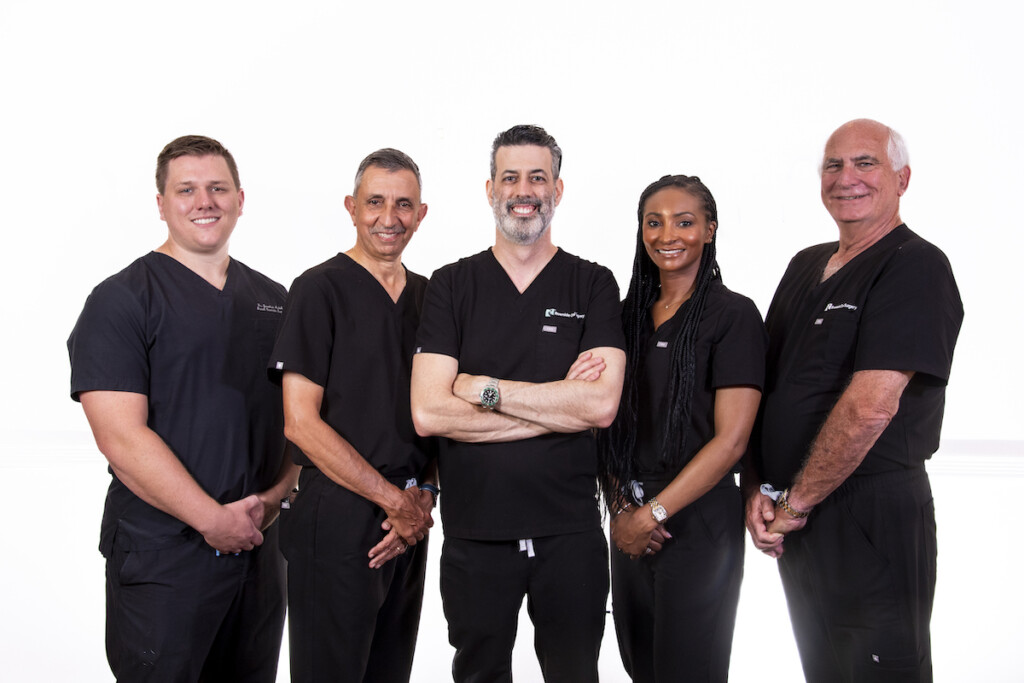 River Edge | Westwood | Englewood | Livingston | Edison | Chatham | West Orange | West Caldwell | Warren
With four of its 13 offices in Morris-Essex County, Riverside Oral Surgery is privileged to deliver the very best oral and maxillofacial services to communities that have embraced the practice's quintessential care.
The board-certified and fellowship-trained specialists provide comprehensive and progressive care to patients of all ages. The team of distinguished practitioners carefully coordinate treatments using complementary skills to address patients' issues concerning care
for wisdom teeth, dental implants, head and neck pathology, facial cosmetics, TMJ disorders, oral cancers and facial deformities including cleft lip and palate with a focus on the health and wellness of the whole person.
At the forefront of clinical and scientific innovations in oral and maxillofacial surgery, the team is proud to pioneer many medical firsts. Alongside Dr. Shawn Lynn, the practice's first female practitioner and woman of color heads the Livingston office. Unique to the Chatham office,
Dr. Lynn specializes in treating infants who are diagnosed with tongue-tie, a condition present at birth that restricts the tongue's range of motion presenting difficulties in feeding and swallowing. Through a simple surgical procedure, Dr. Lynn aids in releasing the tissue that attaches the tongue to the floor of the mouth. Proud of the growing number of babies who are relieved of the difficulties caused by tongue-tie, Dr. Lynn also finds great satisfaction in helping adult patients who require bone graft reconstruction prior to dental implant placement. "In performing this procedure, patients who lack enough jaw bone become candidates for dental implants," explains Dr. Lynn. "There is absolutely no substitution for permanent teeth; it's truly life-changing."
Voted NJBIZ Best Places to Work 2022, Riverside Oral Surgery is leading the way by continually redefining and cultivating the optimal patient experience while attracting a diverse team of esteemed surgical and multi-specialists and trailblazing the field as thought leaders through education and training.