High Risk, High Reward
A Saint Barnabas Medical Center program to identify and monitor high-risk patients helps reduce the chances of developing breast cancer.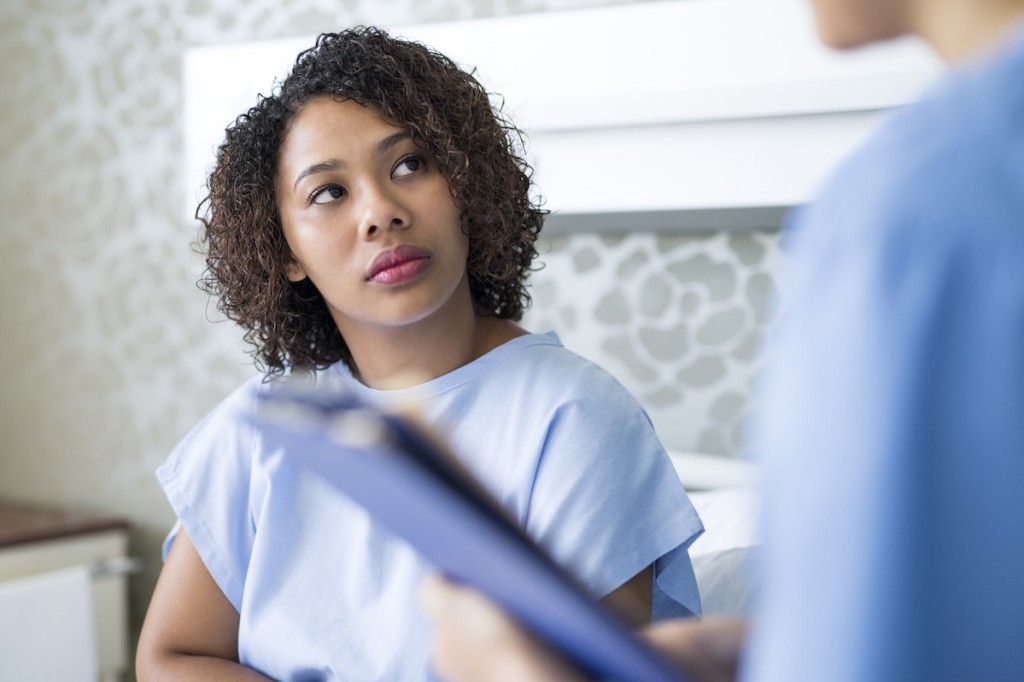 On a national scale, breast cancer develops in about 1 in 8 women. But that doesn't mean every individual woman has a 1-in-8 chance of getting the disease. Each woman has her own risk factors, which can, if lucky, give her very low chances of ever developing the disease. Others, though, have risk factors that can put their odds of getting breast cancer as high as 60 to 80 percent.
For these women, the Center for Breast Health and Disease Management, a RWJBarnabas Health medical group practice located at Barnabas Health Ambulatory Center at Saint Barnabas Medical Center, offers a program that pays closer attention to their individual risks in order to start treatment sooner, when cancer is most easily controlled. In many cases, it can even stop the disease before it ever starts.
"The goal is to impact patients and prevent cancer, not just treat cancer in early stages," says M. Michele Blackwood, M.D., medical director at the Center. "We can reduce the risk from 50 to 90 percent, depending on the tools we use."
The program recently expanded with the addition of more surgeons, physician assistants, nurse navigators and other team members. "This program can be likened to primary care for the breasts," Dr. Blackwood says.
It's also a one-stop shop, she adds, with all the specialties involved in breast health—imaging, biopsy, surgery, medical oncology, genetic testing—under one roof. "We have all the pieces of the puzzle here," she says. These professionals also have the knowledge that less specialized physicians lack. "Breast cancer risk has not been on the radar for most internists and primary care physicians," she says. "I don't blame them. Things are changing so fast, and there is no one-size-fits-all guideline."
If normal risk is 1 in 8, or about 12 percent, high risk is considered having a 20 percent or greater chance of developing breast cancer. Unfortunately, many women may be high risk and not realize it. "When we show them they have a 60 to 80 percent chance of cancer, they may change their mind about whether or not they want prevention," she says.
Some risk factors are well known. These include genetic mutations like the BRCA1 and BRCA2 genes. Others, such as BRIP1, Lynch syndrome and a number of newly identified genetic anomalies also increase risk, sometimes dramatically.
In addition, certain types of breast tissue are more likely to become cancerous than others. "You can have a benign biopsy but, like a PAP smear, that can reveal tissue at high risk," Dr. Blackwood says. "This means there are areas in the tissue that are abnormal."
Breast tissue can be defined as dense, which increases cancer risk as well. Initially, it was thought that this was because dense tissue made it harder to see abnormal growths on a mammogram. Now, however, it is understood that dense tissue itself increases the odds of developing cancer. New Jersey law states that if a woman is deemed to have 50 percent or more of dense breast tissue, she is at substantially higher risk for cancer and is eligible for more detailed screenings to be covered by insurance.
Even the number of biopsies a woman has can increase risk. "Someone can have six biopsies, and even if they are all benign, when added up they suggest a 60 percent lifetime risk of getting cancer," Dr. Blackwood says.
These risk percentages are calculated with complicated statistical models that account for each woman's particular factors. They can be determined by the woman's own personal physician or gynecologist, or at The Breast Center at BHACC. If she is in the high risk category, she will be screened with a mammogram and breast MRI every year, either at the same time or spread out six months apart. She also will be examined by a breast specialist like Dr. Blackwood twice a year. "We also add in a discussion about reducing their risk," she says. "Medication can help, as can surgery if it's an extreme situation." By that she means women can opt for prophylactic mastectomy, or the surgical removal of one or both breasts, if the odds of developing cancer are extremely high. "We give patients the options to figure out what works for them," she says.
Women as young as their 20s have qualified for the program, and sometimes what they learn can help their own daughters. "We had one woman with 32-year-old twin daughters, and one of them was diagnosed with very early stage cancer, and it was easily treated," Dr. Blackwood says. The biggest part to the program, she says, is education. "Risk is a very important piece of one's health. A lot of people understand breast cancer but don't understand risk and what is high risk. I have patients who assume they will absolutely get breast cancer, and I can tell them, not really. I have other patients and can say, it's not a matter of if, but when."
To schedule an appointment at the Center for Breast Health and Disease Management at the Barnabas Health Ambulatory Care Center or to learn more about high-risk factors, call 973.322.7020.