Holiday Helpers
ANNUAL TOY RUN BRINGS JOY TO THE PATIENTS AT THE UNTERBERG CHILDREN'S HOSPITAL AT MONMOUTH MEDICAL CENTER.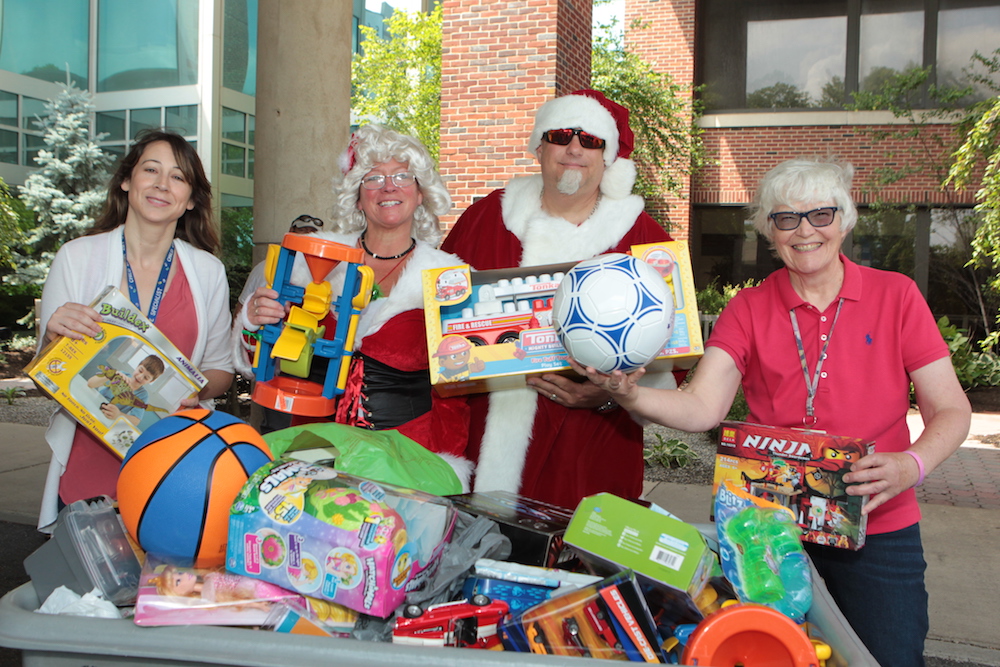 THANKS TO SANTA'S LITTLE HELPERS, THE HOLIDAYS got a little brighter for patients at The Unterberg Children's Hospital at Monmouth Medical Center. Nearly 200 motorcycle riders participated in the ninth annual toy run on Nov. 18, delivering hundreds of toys and gifts to the hospital for distribution to pediatric patients.
It was the second of two annual motorcycle rides that the Blue Knights, New Jersey Chapter XV, make to Monmouth Medical Center. The first trip, "Christmas in June," took place this summer. Each rider's $10 donation benefited The Comprehensive Cystic Fibrosis Center at The Unterberg Children's Hospital, which offers the highest level of pediatric services for newborns to adolescents, including cutting-edge treatment, specialized expertise and an unsurpassed dedication to medical excellence in 32 pediatric subspecialty areas.
The November ride began in Wall at Creative Performance Motorcycle Repair Shop and is organized by shop owner Bill Blakely. When the motorcyclists arrived at the hospital, they met in the lobby for live music, hot chocolate and a presentation from a representative of Children's Hospital's Cystic Fibrosis Center about the impact of the group's donation on kids living with cystic fibrosis this holiday season.