Holiday Spirit
Just as pretty as its namesake plant, and it's tasty too!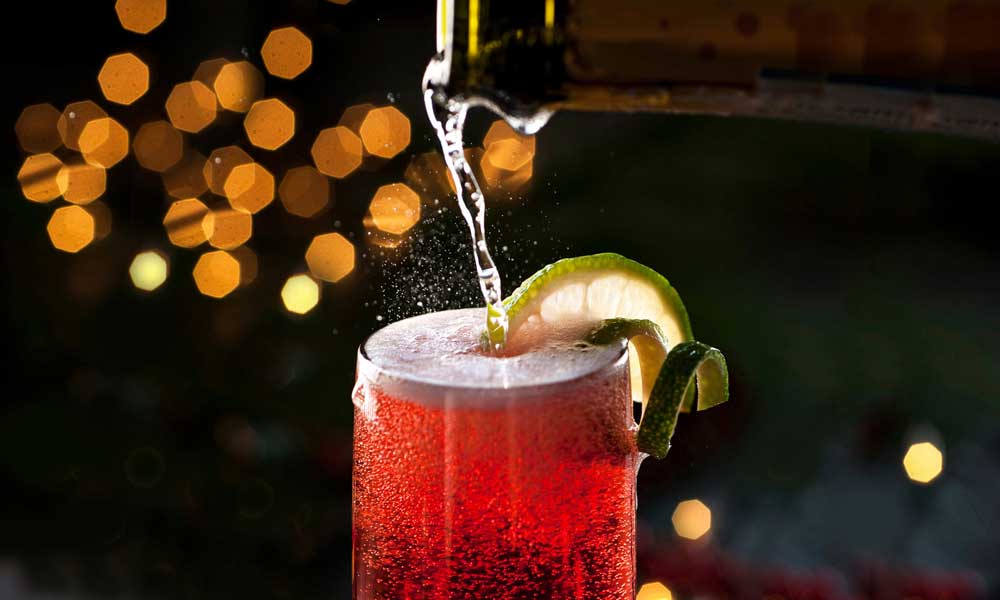 Poinsettia
Ingredients
1 oz. vodka
½ oz. Cointrea orange liqueur
½ oz. pama pomegranate liqueur
1½ oz. cranberry juice
1½ oz. prosecco, chilled
Twist of lime or orange, for garnish
Directions
Combine vodka, Cointreau, pama and cranberry juice in a cocktail shaker. Add ice and shake vigorously. Pour into a flute. Top with prosecco and garnish with a lime or orange twist.