"How are you Feeling?"
When they ask you that at a new Florham Park Medical Office, they mean both physically and mentally.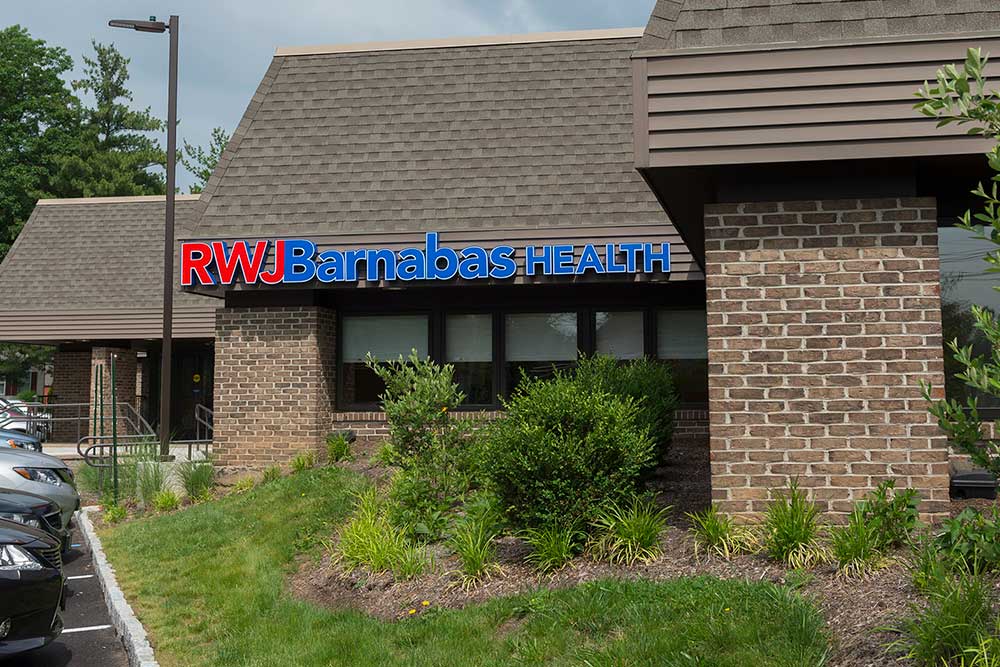 A MEDICAL OFFICE CONTAINING LOTS of different doctors and specialists—that's nothing new, really. But a medical facility in Florham Park, recently opened by the Barnabas Health Medical Group, offers something most similar buildings don't: a behavioral health office staffed with mental health professionals ready to treat psychological or behavioral issues at a moment's notice.
The facility is home to nine internal medicine providers and rotating specialists in cardiology, dermatology and gastroenterology. "Our goal with this office is to provide more integration of behavioral health with primary care," says Lina Shihabuddin, M.D., chief medical officer of the Behavioral Health Network for the RWJBarnabas Health system. "Having our behavioral health team in the same building will help provide a greater continuum of care for our patients."
That team consists of a psychologist, a psychiatrist and a psychiatric nurse practitioner, plus a receptionist and a medical assistant. They will be available for patients of physicians who share the facility, both on a walk-in basis and by appointment. The practitioners will conduct an initial assessment and then manage treatment, be it medication, therapy or both. "A lot of people who seek health care also have depression, anxiety, adjustment disorders, domestic violence or lifechanging events, so the need is high," Dr. Shihabuddin says. "Now, instead of waiting for a referral, they can go two doors down in the same office space. It's like one-stop shopping."
That will be especially helpful for the region's Asian immigrants, as the Saint Barnabas Center for Asian Health also has its office in Florham Park. There is a high rate of undiagnosed depression in this population, and the population often delays seeking professional help until very late, says Su Wang, M.D., M.P.H., medical director for the center. "Elderly Asian women have the highest rates of depression across all ethnic groups. Many older Asians have moved here to help care for grandchildren but are faced with cultural and language barriers," she says. "They love being with family, but they have been taken out of their comfort zone and feel very isolated. There are also a lot of psychological struggles within families, as parents face cross-cultural parenting issues. The communication barriers can grow as children become more fluent in English and less so in their native tongue."
Mental health issues are still taboo for many in this population, but the psychologist at the behavioral health center is Pei-Chen Hsu, Ph.D., who is fluent in English, Mandarin and Taiwanese. She was the director of psychological services at Hamilton-Madison House in New York City, which serves a largely Asian population, and has extensive experience in working with couples, families and youth. "It is very difficult to find therapists who are covered by insurance, and even harder to find someone who can understand unique cultural issues," Dr. Wang says. "Dr. Hsu will meet a very important need in this area, and her cross-cultural understanding gives her a broad reach, making her a great therapist across all ethnicities."
The Florham Park facility, at 222 Columbia Turnpike, comprises 12,000 square feet of patient care space on one floor, 27 patient exam rooms, an onsite phlebotomy (blood draw) room and ample parking. It is currently open Monday to Friday, 9 a.m. to 5 p.m. and Saturday mornings.
To schedule and appointment with the behavioral health team during business hours, please call 973.261.9075. Appointments can also be made 24/7 by calling the access center at 1.800.300.0628. To share and article with your friend or to recommend it on your facebook page, visit MSXHEALTHANDLIFE.COM.