How to Make Cake Pops
Cake Pops are the newest dessert craze since the cupcake boom, and these cute nibbles are easy to decorate for any holiday or theme.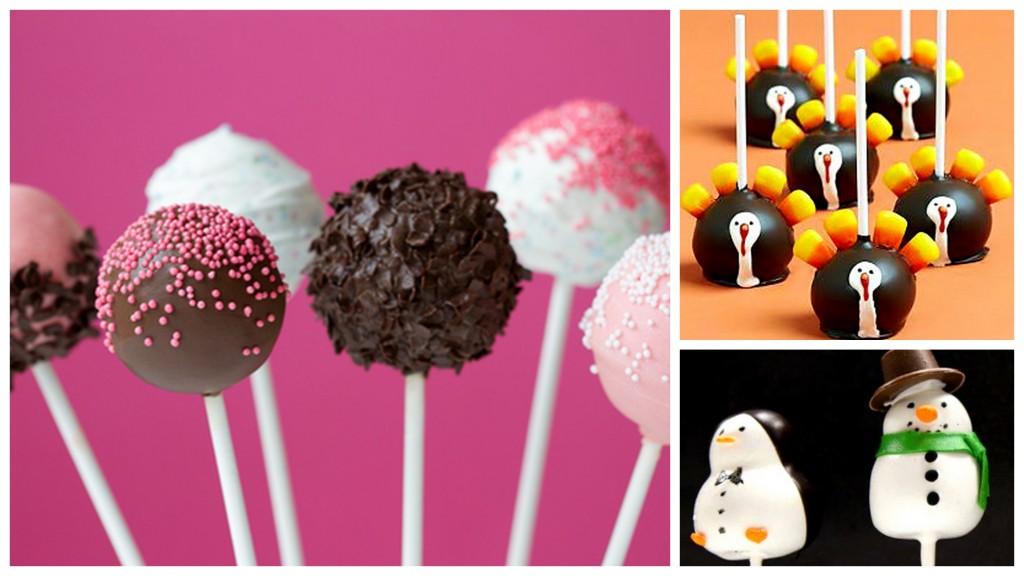 Cake pops are the cupcakes of 2011, and I really like how portable and mess-free they are. Health advocates point out that since they are smaller than most slices of cake or cupcakes, they are also a healthier and less caloric dessert option. Cake pops are easy to dress up for any theme and they are also a good way to use any leftover cake you have. They're also darn cute.
Most cake pops are made up of cake and frosting rolled together and then covered in a thin layer of chocolate coating. You can go simple with a color scheme using sprinkles or edible pearls, or you can make little people or holiday-themed pops. The possibilities are endless these days, as there is a wide selection of edible decorations in most craft and specialty food stores.
Ingredients:
1 pound cake* (16 oz), store-bought or homemade
3/4 cup reduced fat cream cheese
chocolate candy melts** in your choice (milk, dark or white chocolate)
lollipop sticks (from your local craft or food store)
assorted sprinkles, chopped walnuts, candies or coconut flakes for decoration
Styrofoam block (optional, to hold cake pops vertically)
* You can actually use almost any type of cake, and I also like to make cake pops with angel food or cheesecake.
** If you are experienced working with chocolate chips, then use them. You may have to add a little oil to reach the desired consistency.
Directions:
Cut the pound cake into rough cubes and places in the food processor bowl.
Pulse until cake crumbs form and then transfer to a mixing bowl.
Add cream cheese and blend until dough forms.
Roll gently into balls and place on parchment paper or greased baking sheet.
Heat small portion of candy melts (or chocolate chips).
Dip each stick about an inch into the melted chocolate and then into the center of cake ball to make lollipop. Do this for each cake ball.
Place balls into the refrigerator for 30 minutes.
Heat chocolate candy melts according to package directions.
Stir until chocolate is melted and smooth.
Remove cake pops from the refrigerator and dip into melted chocolate.
Sprinkle with toppings or decorate with candy.
Store gently on parchment or stick upright into styrofoam block.
Related Read: INCREDIBLE CARMELIZED PEARS