In Good Health
Get Active, Get Healthy!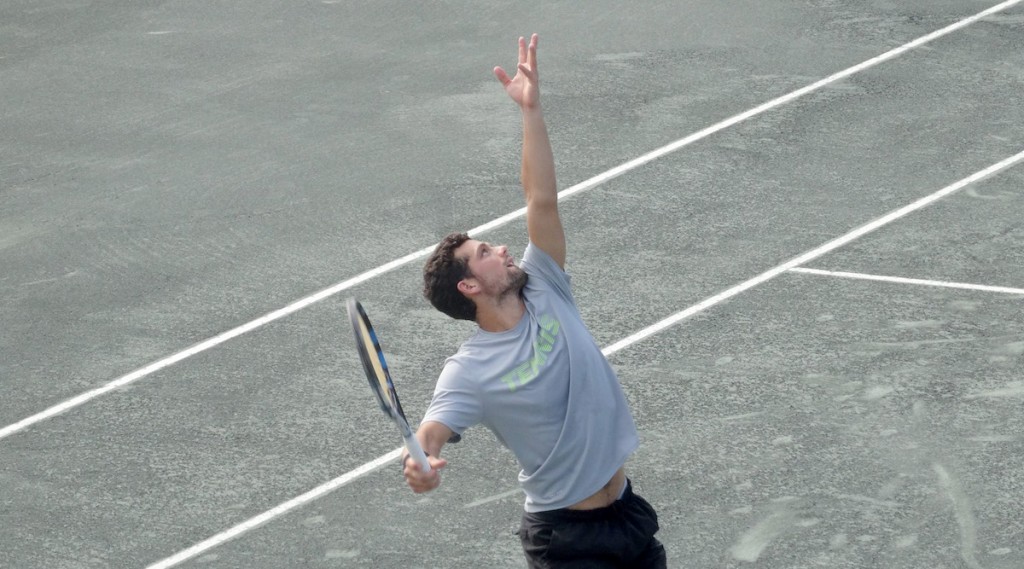 GOOD HEALTH DEPENDS ON MORE THAN GOOD medical care. It requires a healthy lifestyle too, and a key aspect of that is exercise. To help the community be more active, Saint Barnabas Medical Center recently formed a partnership with Chatham-based Centercourt Club & Sports.
Centercourt Club & Sports is a leader in sports programming in the Northeast. Thousands of athletes each season are enrolled in its sport camps, developmental programs, club teams, tournaments and leagues. The Centercourt Sports staff focuses on adult and junior tennis programming, soccer, lacrosse, field hockey, ninja training, athletic development and nutrition.
Besides being a premier tennis center, says Medical Center President and CEO Stephen P. Zieniewicz, "Centercourt Club & Sports provides families superior facilities to support their active lifestyle, aligning with our priority of keeping our community healthy."
In addition to sponsoring tournaments and programs throughout the year, Saint Barnabas Medical Center will be offering education classes and events for members in support of a healthy lifestyle. The partnership includes sponsoring the Premier Saint Barnabas Medical Center's Men's UTR (Universal Tennis Rating) Tennis Open and a Live Ball Tennis Program, which highlights an active lifestyle while incorporating a social element into the sport.
The Medical Center hopes to expand the breadth of services available at its own facilities, beginning with The Matthew J. Morahan III Health Assessment Center for Athletes (MJM) providing an athletic trainer on-site during the Ultimate Summer Camp at the Centercourt Athletic Club of Chatham.
The trainer is available throughout the camp season to provide education, evaluation and assessment of sports injuries. "Safety is our priority," says Zieniewicz. "Educating students about injury prevention and safety in sports is integral to our Center and one of the benefits this relationship brings to the campers and the Centercourt team."
"We are thrilled to partner with Saint Barnabas Medical Center," says Clay Bibbee, managing partner and CEO of Centercourt Club & Sports. "The partnership helps us to continue to deliver a first-class experience at three of our world-class tennis and sport camp training facilities as we maintain our leadership position in the tristate area in creating a pathway of success for athletes of all ages."
WHAT'S AT CENTERCOURT
8 state-of-the-art sports training facilities.
More than 740,000 square feet of field, ice and court space
600,000 square feet of which is enclosed seasonally or year-round.