Innovative, Less Invasive
Monmouth is first in state to offer patients a cutting-edge alternative to staging breast cancer.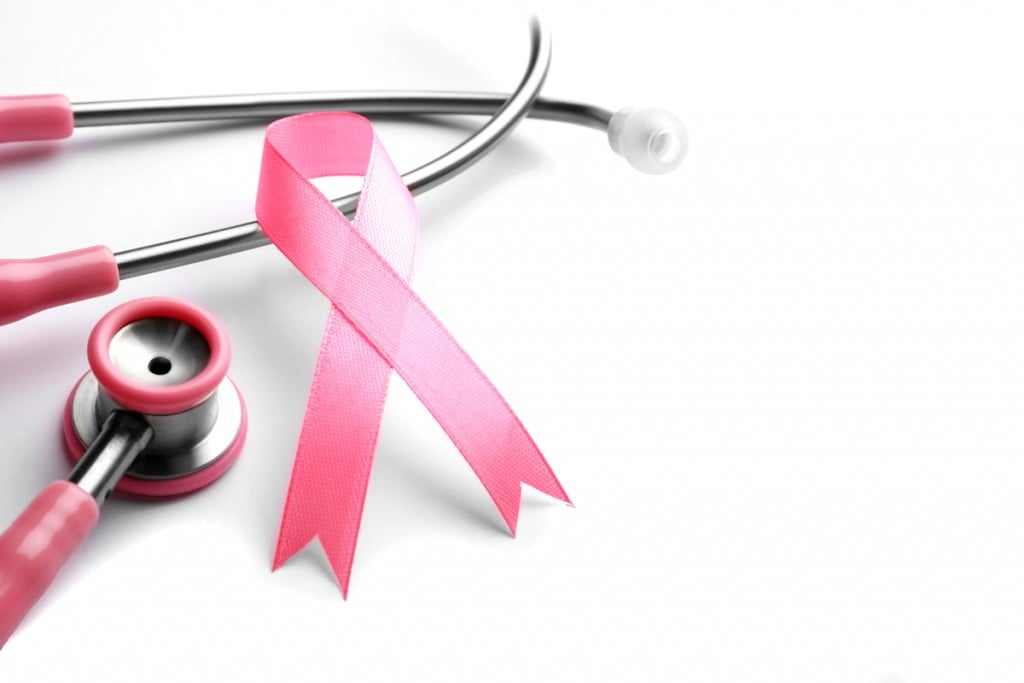 Innovative technology introduced first in New Jersey by Monmouth Medical Center (MMC) provides breast cancer patients to avoid unnecessary surgery traditionally performed to stage the cancer.
Manpreet K. Kohli, M.D., FACS, Director of Breast Surgery for Monmouth Medical Center, is the first surgeon in New Jersey to offer delayed sentinel lymph node biopsy (dSLNB) using Magtrace® technology, helping patients with ductal carcinoma in situ (DCIS)—the earliest form of breast cancer—avoid unnecessary invasive procedures and testing.
According to Dr. Kohli, who also was the first surgeon in New Jersey certified in the cutting-edge Hidden Scar procedure that effectively treats breast cancer while optimizing cosmetic results, it is very rare for DCIS, or Stage 0 breast cancer, to spread to other parts of the body. For these women, the risk of complications from staging may not be worth it given the low risk of the cancer spreading.
"Many surgeons traditionally perform a sentinel lymph node biopsy (SLNB), at the time of mastectomy, to determine whether cancer cells have spread beyond the breast because it was thought that this type of breast surgery would disrupt the lymphatic drainage to make lymph node biopsy after mastectomy prohibitive," she says. "For patients with DCIS alone, this unnecessary procedure can now potentially be avoided using Magtrace lymphatic tracer."
In an SLNB procedure, surgeons remove the sentinel lymph node (or nodes) where the cancer is most likely to have spread first, and they are then checked for cancer cells. If the cancer has spread, the patient may have additional lymph nodes removed by surgery. Both procedures carry potential risks of nerve injury, seroma (fluid build-up) and lymphedema.
Offering a non-invasive alternative, Magtrace is a tracer made of iron oxide, sugar, salt and water that follows the same journey a cancer cell would make through the body to mark sentinel lymph nodes, without requiring their removal at the time of this initial procedure.
"By performing dSLNB using this advanced technology, we are able to wait for the pathology report and determine if we need to go back for that additional procedure, which in the vast majority of women, we d not need to do," Dr. Kohli explains. "Nearly 80 percent of patients with DCIS are not found to have invasive disease upon completion of surgery, and by using Magtrace, we are able to avoid lymph node surgery altogether, helping to avoid any complications or additional stress. The tracer is retained in the sentinel node(s) for several weeks in case a delayed lymph node biopsy is required, if not, it transfers to the patient's natural iron stores"
Dr. Kohli notes that of 65,000 women in the U.S. diagnosed with DCIS annually, 77 percent had their sentinel lymph node removed. Therefore, each year nearly 40,000 women nationally undergo an unnecessary surgical procedure to stage a cancer that was non-invasive.
"This is important because surgery to the lymph nodes does carry risks such as lymphedema, a swelling in limbs caused by damage to the lymph nodes," she says. "We are so proud to be pioneering this innovative technology that maintains a great survival rate and great prognosis for our patients, and also allows us to be cognizant of the quality of their life."
The introduction of this innovative technology comes on the heels of MMC's introduction of the Magseed® system, imaging technology used to guide a small pellet into the tumor. The hospital also was the first in New Jersey to offer this advanced option to patients requiring breast surgery, which marks the lesion so it can be detected by a metal-detector-like magnetic wand that enables the surgeon to precisely locate and remove the tumor during a lumpectomy. MMC offers advanced breast surgery led by a team of board-certified surgeons who specialize in breast surgery. More than 20 years ago, Monmouth-affiliated breast surgeons were the first in the region to introduce protocol-tested sentinel lymph node biopsy—which at that time provided an alternative to major surgery in determining whether a woman's breast cancer had spread to her lymph nodes.
"Surgery is usually the first line of attack against breast cancer, and Monmouth's team of breast surgeons, radiation oncologists, and medical oncologists feel that combining meticulous surgical technique, state-of-the-art radiation therapy and appropriate chemotherapy contributes to our extremely low local recurrence rates," Dr. Kohli says
To learn more about breast surgery and available breast cancer clinical trials at Monmouth Medical Center, visit mmccancer.com.