Investing in Health Care's Future
A businessman pledges time and money to a hospital building project—and challenges others to do the same.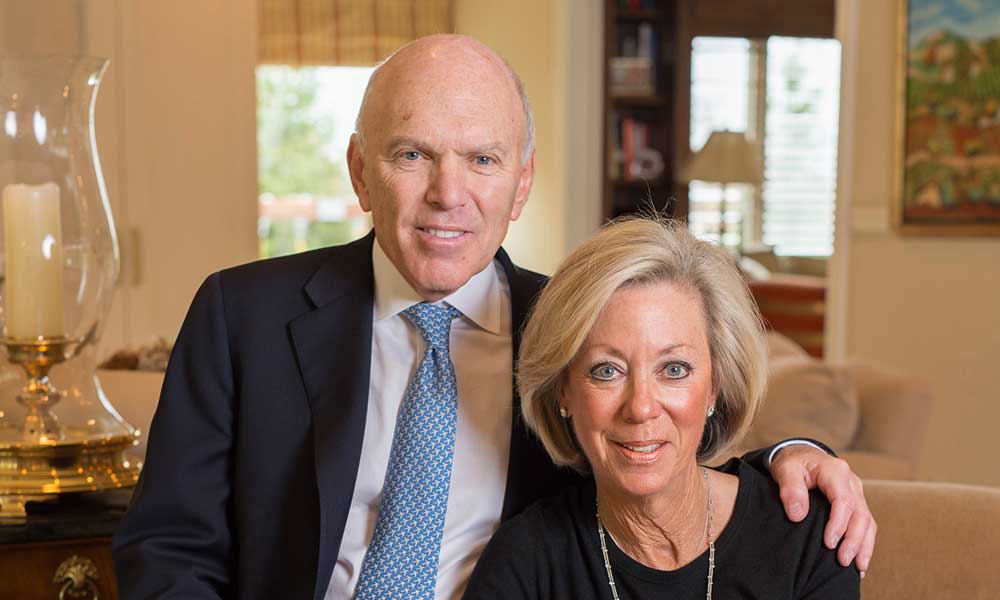 When Bruce and Lynn Schonbraun moved their young family to Livingston more than 40 years ago, they chose Saint Barnabas Medical Center as their hospital. Over the decades, they had two sons there, and they in turn produced five grandchildren, all of whom call Saint Barnabas their health care home. "Three generations in the same hospital— that's pretty neat," says Schonbraun.
Senior managing director and co-leader of the Real Estate Solutions practice of New York-based FTI Consulting, Schonbraun is such a high-profile leader of the real estate community that readers of the newsletter The Real Deal even know he's partial to diet peach Snapple and Laughing Cow cheese. More important, this internationally recognized business adviser to the public and private real estate sectors, who's been involved in more than $30 billion in transactions, also has a deep concern for the future of health care.
That concern has inspired Schonbraun, 68, to give both his financial and his professional backing to Saint Barnabas Medical Center's new Cooperman Family Pavilion and the accompanying parking garage. The Schonbrauns recently pledged $5 million to support the planned five-story, 241,000-square-foot expansion, and he is taking a leadership role as chairman of the SBMC Expansion Oversight Committee. It's a role he is uniquely qualified to fill.
"We recognize how important individual philanthropy is to health care and to our medical center."
—Bruce Schonbraun
"My wife and I feel very proud and fortunate to be in a position to do something meaningful for our community, both financially and as active participants," he says. "I am at the point in my life where I am looking to give back, and there is nothing more important to a community than the highest level of health care. Given those needs and my background in real estate, I thought this was an excellent connection."
So do the leaders of the hospital. "We are extremely fortunate that Bruce and Lynn Schonbraun are our friends and advocates," says Barry Ostrowsky, president and chief executive officer of Barnabas Health. "Bruce and Lynn have been active supporters of SBMC for many years and are well known for their involvement in the community. We appreciate their expertise, insight and commitment to Saint Barnabas Medical Center."
Schonbraun, who is also a trustee of Saint Barnabas, and his wife hope their actions will be a catalyst for others in the community. "We recognize how important individual philanthropy is to health care and to our medical center," he says. "Our hope is that other people will be inspired to join me and my family to invest in the one service that every single person will ultimately require. There is nothing more important to any community than excellent health care."
For more information about the Cooperman Family Pavilion or to learn more about opportunities to support Saint Barnabas Medical Center, please call the development department at 973.322.4330.