Ira J. Zohn, D.M.D., Fabio G. Apolito, D.M.D., Antonett M. Thai, D.D.S., Yelena Ostrometskaya, D.D.S
Advanced Endodontic Associates, PA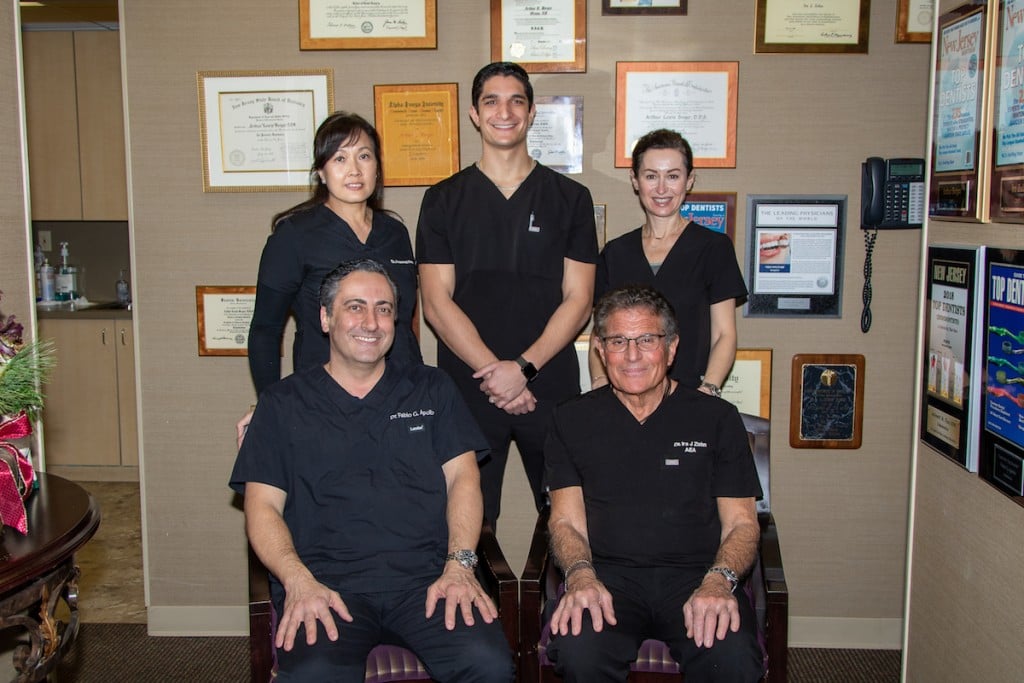 1398 Highway 35, Ocean Township, NJ 07712 • 732.531.9200
303 West Main St., Freehold, NJ 07728 • 732.462.4606
79 Oak Hill Rd., Red Bank, NJ 07701• 732.345.8090
advancedendo.net
In the span of five decades, Advanced Endodontics grew from one location to three highly respected offices serving Ocean Township, Freehold and Middletown townships. The team of five esteemed industry-leading endodontic specialists deliver unsurpassed service with compassion, professionalism and clinical excellence.
As a referral practice based highly on emergencies, the doctors see patients five days a week and are on call 24/7 advocating a "COD" or "Come on Down" policy for patients suffering from extreme tooth pain or other oral health-related emergencies.
At the core of our practice are our five dedicated specialists….
Dr. Ira J. Zohn was the past Director of Endodontics in the Dental Department at Jersey Shore Medical Center. Dr. Zohn, a Fellow of the International College of Dentists (FICD), is also a member of the American Association of Endodontists, the Tri-State Endodontic Society, and the American Dental Society.
Dr. Fabio G. Apolito is a member of the American Dental Association, New Jersey Dental Association, Monmouth Ocean County Dental Society and the American Association of Endodontists. He is Director of Endodontics at Jersey Shore University Hospital and Vice-Chairman of the Freehold Board of Health.
Dr. Antonett M. Thai, a Lieutenant in the U.S. Naval Reserves, is an active member of the American Dental Association, the American Association of Endodontics and the New York Dental Association.
Dr. Yelena Ostrometskaya completed her two year specialty training in Endodontics at New York University School of Dentistry. Dr Ostrometskaya's professional affiliations include the American Association of Endodontists, New Jersey Association of Endodontists, American Dental Association and New York State Dental Association.
Dr. Christopher A. Pellicano was trained in both surgical and non-surgical techniques including the use of the surgical operating microscope with the aid of Cone Beam Computed Technology (CBCT). Dr. Pellicano conducted research on CBCT radiation and its uses in comparison to everyday sources of radiation.