JACKLYN BROWN, D.D.S., JAY FELSENSTEIN, D.D.S. & SHAINA FELSENSTEIN, D.M.D.
KIDS DENTAL KARE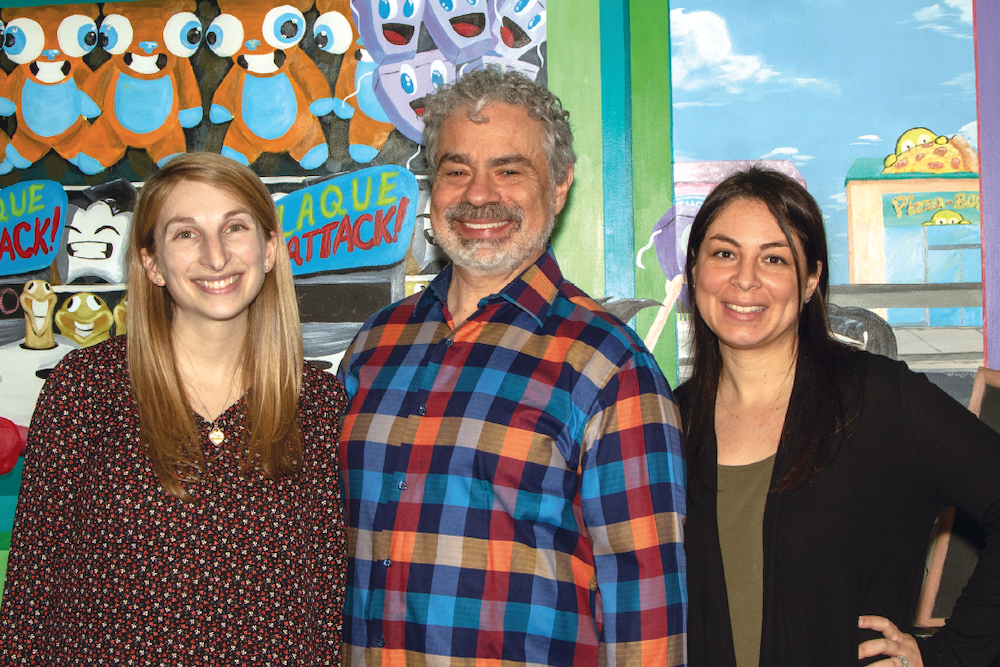 UNIQUELY TRAINED TO PROVIDE QUALITY DENTAL CARE FOR CHILDREN, Doctors Felsenstein and Doctor Brown each committed an additional two to three years to specialty education in pediatric dentistry after dental school.
Upon entering the office of Kids Dental Kare, young patients are met with colorful wall murals of seaside scenes and amusement park attractions. Each wall is adorned with a television always depicting the most popular children's programs. There is also a video game room with oversized touch screens to amuse each patient. Beyond the reception area, patients find each treatment room has a television of its own. Children can bring their favorite DVDs with them. As if this is not fun enough, all of the team members have been known to create a balloon animal or two, reflecting just how well they relate to younger patients.
The doctors' primary recommendation is a lifelong practice of prevention. They encourage and educate their patients from an early age to take a personal responsibility. Of course, the best prevention includes regular dental cleanings, but also includes take-home tools for the patient with clear instructions as well as dietary counseling when relevant. The doctors are mindful that motivating children goes a long way. Each month a no-cavity contest is held, complete with sought after prizes, to encourage and excite each patient about their dental health.
The entire focus at Kids Dental Kare is based on creating a comfortable space for dental treatment for small children and teens throughout college age. The practice is dedicated to each patient and everything revolves around them, ensuring that they have a comfortable, calm experience with some infused fun. Your child will be treated with the gentle compassion so necessary for younger patients, beginning with their first visit.
4521 Route 9 North, Howell, NJ 07731 • 732.905.0808 • kdkinhowell.com