Jacqueline Sasek, RVT, RPhS Director, Chuback Vascular Imaging in Paramus, NJ
The Recipe for Success is Easy: Accreditation, State-of-the-Art Equipment, and a Talented and Compassionate Team.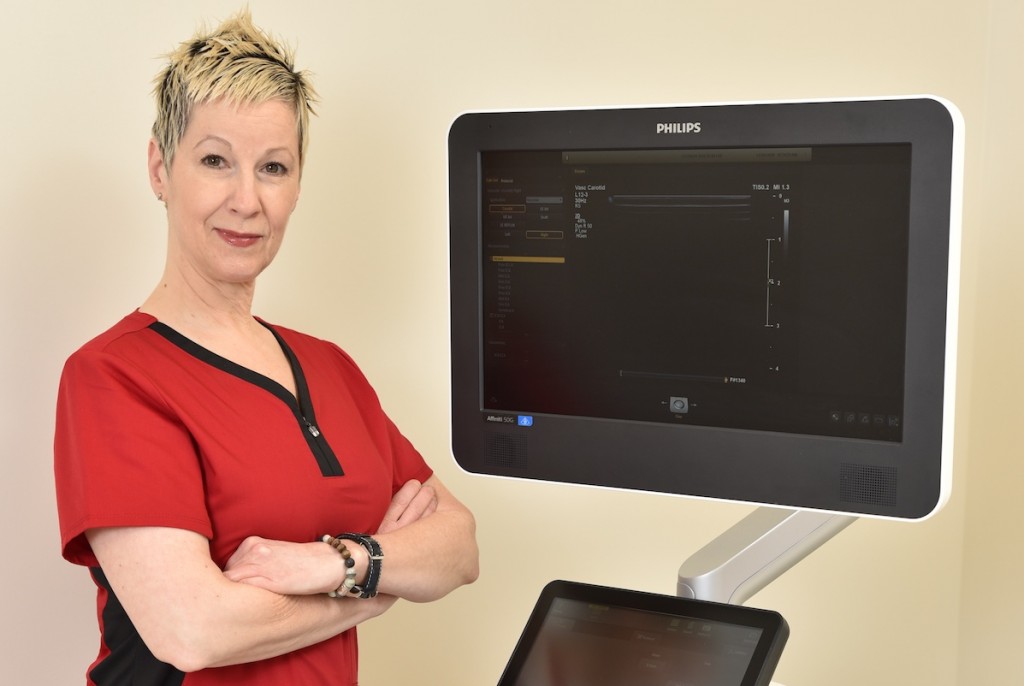 Chuback Medical Group
205 Robin Rd., Paramus, NJ 07652 | 201.261.1772 | chubackmedical.com/services/vein-center/
Jacqueline Sasek was attracted to a career in Vascular Ultrasound 20 years ago because of its simplicity. Ultrasound is a safe, harmless method of imaging veins and arteries that uses no dyes, needles, or radiation. To lead a successful ultrasound facility, the first ingredient, she boasts, is IAC Accreditation. To acquire this "seal of approval," our imaging facility passed an in-depth review of daily operations, staff credentials, and other technical components. Our clients can rely on this accreditation as an indicator of Chuback Vascular Imaging's dedication to the highest standards and continuous improvement.
The second ingredient for success is our ability to provide Exceptional Imaging through the use of the most advanced ultrasound technology. Clear and accurate imaging enables our physician, Dr. Chuback, to decipher the best treatment plans to improve every patient's quality of life.
The final ingredient is Jacqueline's Team of Superstars–Chuback Vascular Imaging's Ultrasound Technologists, who are highly experienced, caring, and genuinely dedicated to their field of practice.