JAMES E. SHEPARD • ALAN S. GOLUB • ANDREW M. GRENELL • ERIC S. KAPNICK • LISA M. McQUADE • JONATHAN SHERMAN • GREGG P. TABAKIN
FEIN, SUCH, KAHN & SHEPARD, P.C.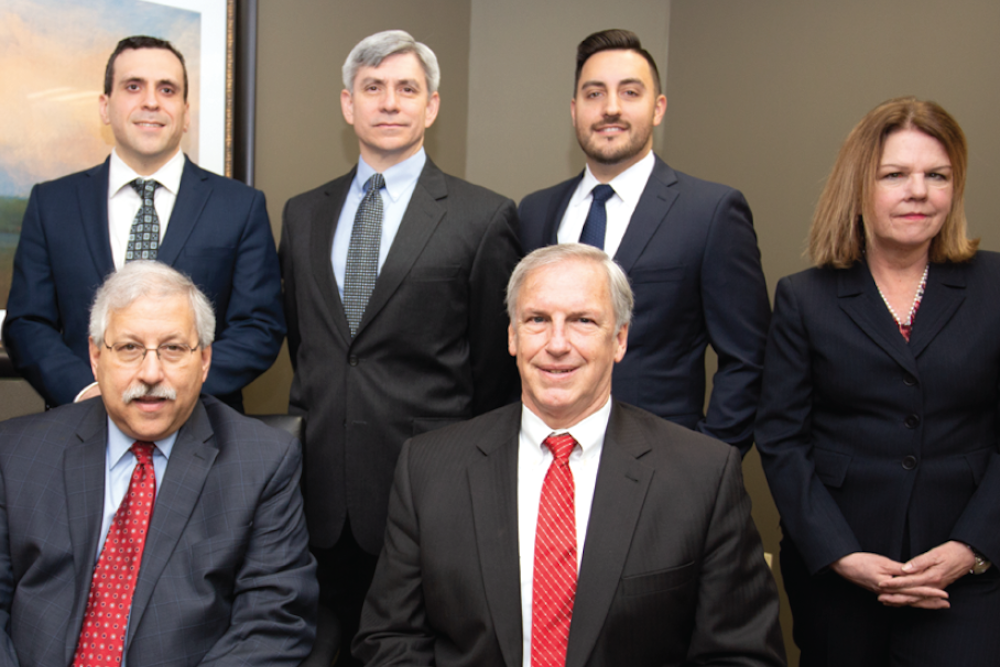 FEIN, SUCH, KAHN & SHEPARD, P.C. is a general practice firm that has mastered the art of providing their clients with big law firm quality service combined with the level of personalized attention and commitment associated with small boutique firms. Every client they serve throughout New Jersey, New York, and Pennsylvania is offered the same personal touch that one would expect from a much smaller law firm.
Founded more than 25 years ago, the mission at this fullservice firm remains the same as it was the day they opened their doors—to be invested in building long-term, deep-rooted, and trusted relationships with their clients. In doing so, their strength lies in partnering with clients to anticipate problems, strategize to expedite resolutions, and minimize expensive litigation. This pragmatic approach has earned them a well-deserved reputation among clients and peers for excellent service and practical solutions.
Contributing to the community is also part of the firm's culture. Each year they support local charities and provide pro bono representation to individuals through Volunteer Lawyers for Justice, a Newark based organization. Their decades of community-oriented service will be formally recognized later this year, as the Parsippany Area Chamber of Commerce will be honoring the firm as its 2019 Chamber Member of the Year.
7 Century Drive, Suite 201, Parsippany, NJ 07054 973.538.4700 • feinsuch.com