JASON T. ROTHENBERG, D.M.D.
Rothenberg Orthodontics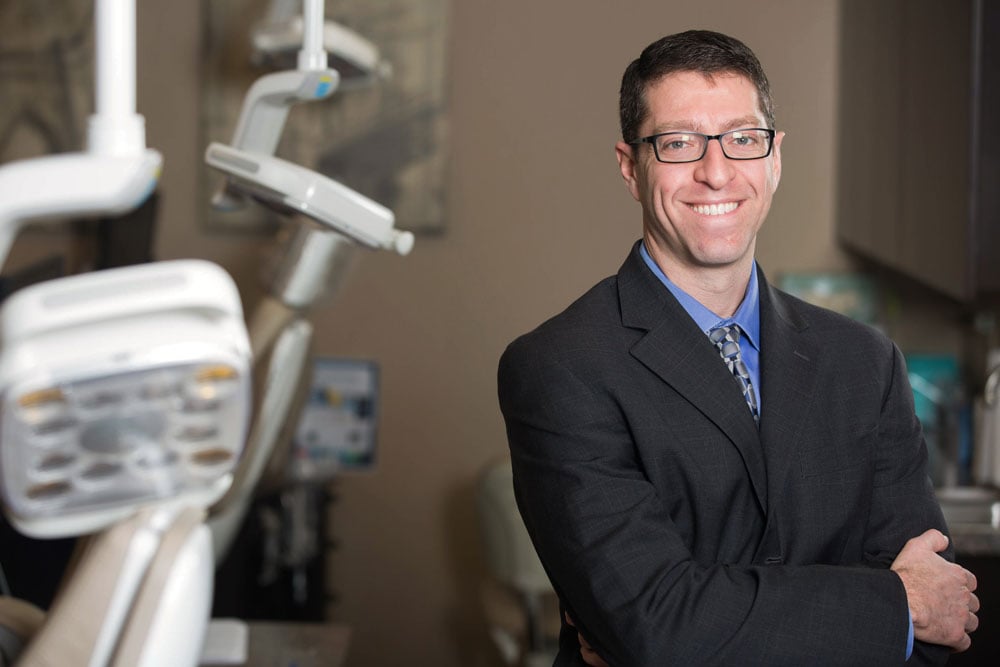 PROVIDING ESTHETIC, functional treatments that achieve a beautiful smile as well as a healthy bite is what motivates orthodontist Dr. Jason Rothenberg every day. In practice for 12 years, he remains on the cutting-edge of the most modern orthodontic techniques and in addition to being an Invisalign® Elite Provider, offers a variety of braces. Rothenberg Orthodontics focuses on aesthetic and functional treatment for patients of all ages. Although Dr. Rothenberg treats many children and teens, "a large percentage of our practice is adult patients." No matter the age, Dr. Rothenberg thoroughly enjoys the impact his work has on his patients' appearance and self-esteem. "The most rewarding part of orthodontics is having the opportunity to see how much patients change—not only their smile, but how much they grow in the time we are together."
His practice is known for outstanding customer service and excellent results delivered in a warm, upbeat environment. "We pride ourselves on delivering excellent treatment results in a comfortable, friendly atmosphere," he says. "Anyone can straighten out the front six teeth, but it's a matter of placing them within the parameter of the facial structure and delivering a healthy, functional bite." The melding of aesthetics and function is what sets Dr. Rothenberg apart from others in his field. His comprehensive approach entails working with each patient to create a customized treatment plan, which may consist of traditional metal, no elastic, self-litigating, clear or behind the teeth lingual braces. For the ultimate in patient comfort, Dr. Rothenberg utilizes an iTero® intraoral scanner which produces accurate digital impressions of teeth and jaws without using putty.
Dr. Rothenberg is a graduate of Temple University Kornberg School of Dentistry, where he also completed an orthodontic residency program and earned both a specialty certificate and a Master of Science in oral biology. He currently heads the clinical orthodontic program for dental residents at Robert Wood Johnson University Hospital in New Brunswick.
333 Main St., Madison, NJ 07940 • 973.822.2308
1129 Bloomfield Ave., West Caldwell, NJ 07006 • 973.575.5707 • rothenbergortho.com