JAY S. SCHUSTER, D.D.S. ANDREW T. SACCO, D.M.D.
Metro Dental Associates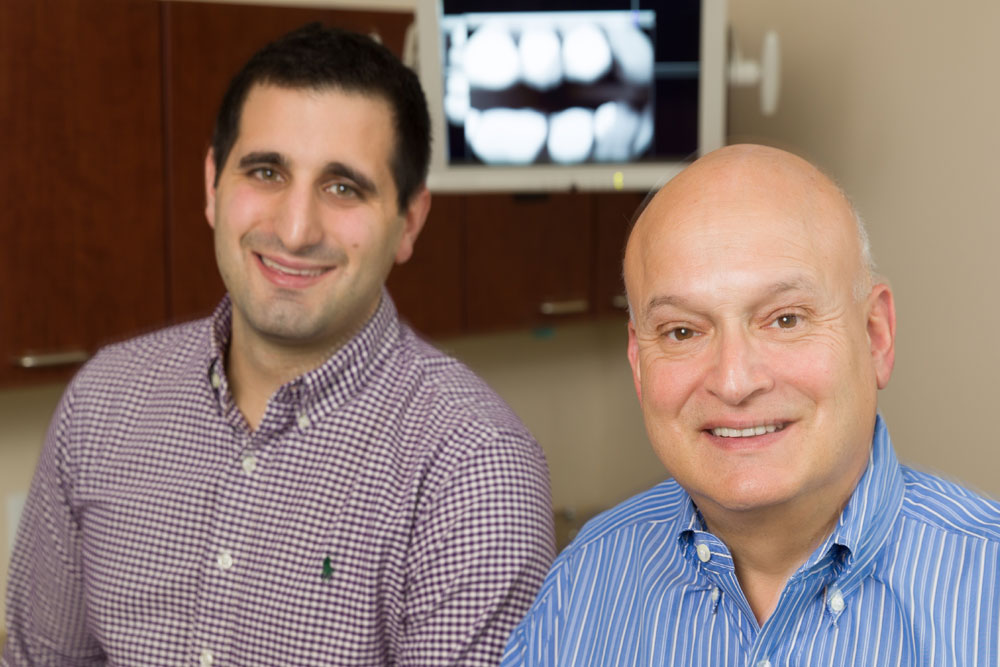 METRO DENTAL ASSOCIATES OF MORRISTOWN is proud to announce that both Dr. Jay Schuster and Dr. Andrew Sacco have been selected as Top Dentists for 2017. Such accolades are well-deserved for these respected dentists operating in an award-winning facility that focuses on bringing patients of all ages the highest quality, personal dental care. Many years of experience and a wide variety of services are offered at Metro Dental, including E4D single-visit crowns, Invisalign®, DIAGNOdent® laser diagnostics, VELscope® for oral cancer screening, Zoom!® teeth whitening, as well as implants, smile makeovers, and routine dental procedures. Dr. Schuster stresses the importance of good oral health: "It is paramount to the patient's overall wellbeing because it is the barometer of health. For instance, the plaque found in the mouth is the same as that found in the heart valves which cases heart attacks and strokes." He has almost 30 years of experience since graduating from New York University College of Dentistry, including hundreds of hours of extensive continuing education. His passion for his patients and the dental community are evident in his care for them each and every day.
Dr. Sacco graduated cum laude from Gettysburg College, and subsequently attended Rutgers School of Dental Medicine before completing his General Practice residency at Robert Wood Johnson University Hospital. Both dentists feel that "the patient's comfort, no matter what age, is our first priority," says Dr. Schuster. To that end, Metro Dental offers heated massage-backed chairs, flat-screen TVs, wi-fi, iPad stations and Pandora music, all in an effort to enhance patient relaxation during treatment. Environmentally-friendly dental materials are used throughout the practice, such as a water filtration system and restorative cosmetic products that are both BPA-free and mercuryfree. Digital x-rays and lasers to detect cavities are standard in an effort to reduce patient exposure to harmful radiation. For the finest and most advanced dental care in the Morristown area, contact Metro Dental Associates today.
29 Elm St., Morristown, NJ 07960 • 973.538.2563 • metrodentalassociates.com