Jeffrey P. Weinstein
WEINSTEIN LINDEMANN & WEINSTEIN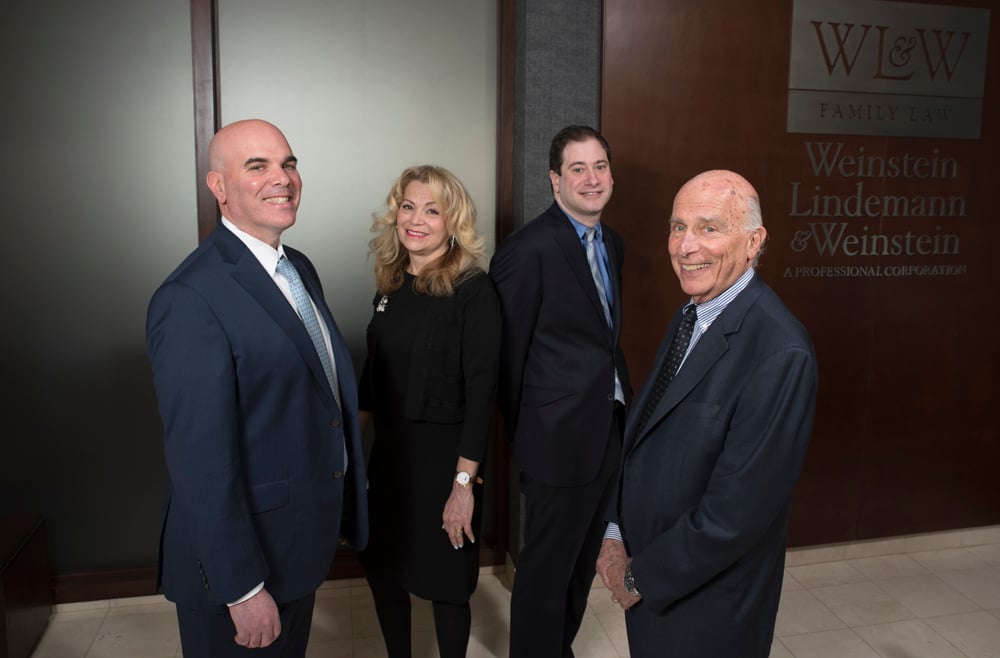 UPON GRADUATION from law school, Jeffrey P. Weinstein accepted a clerkship with Morris County Judge Edward F. Broderick, a perceptive teacher and mentor. What he garnered from this experience was learning about people; a lesson that has served him well throughout his entire career spanning over 40 years.
Mr. Weinstein lives by the rule that kindness and respect for all people paves the road to success; wisdom he has since imparted to his son and partner, Evan R. Weinstein, Esq., and the rest of his firm which he labels as "our team." "More than anything else I appreciate that when a client walks into my office and puts his or her full trust in me, it's the highest compliment of all," says Mr. Weinstein.
As a result, Mr. Weinstein has built a matrimonial law practice with a stellar reputation. He is an able and articulate trial attorney and an empathetic advisor to clients during one of the most difficult times in their lives. One of two lawyers who assisted the Supreme Court Committee of New Jersey in establishing the Family Part in the New Jersey Court system, he has also been appointed by the Superior Court of New Jersey, Family Part, as a Standing Master to assist in the resolution of complex matters. Mr. Weinstein's noblest work is steering clients toward the best path forward as quickly as possible and to a new start.
830 Morris Turnpike, Suite 301, Short Hills, NJ 07078 • 973.403.6000 • familylawnj.com