John E. Finnerty | Marilyn J. Canda | Amanda Ribustello | Laura Ortizo
Finnerty Canda & Concannon, P.C.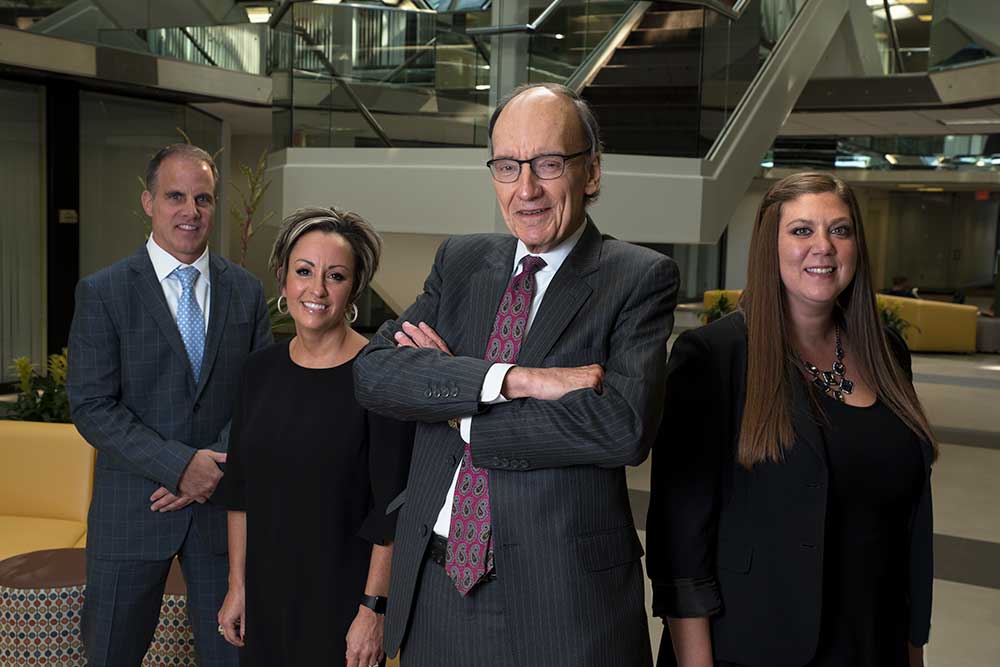 FINNERTY CANDA & CONCANNON'S practice is limited to representing clients in family law and related matters. Their approach is simple and clear. Members of the firm believe the most effective representation occurs through a strong client/lawyer relationship with open communication.
"When a fact-gathering presentation team between client and lawyer is established, then the objectives and interests of the client can best be satisfied," states John E. Finnerty, the firm's founder. This philosophy is shared by all lawyers in the firm. Marilyn J. Canda, Amanda Ribustello, and Laura Ortizio, are also honored by the distinction of Bergen's Top Lawyers.
"No one size fits all in divorce cases," Finnerty states. "Every family is different and, therefore, every case is different." Each client receives Finnerty's monograph, "How to Help Us Help You: The Lawyer Client Presentation Team." It explains how the litigation dispute resolution system works and what the lawyer requires to be an effective advocate on the clients' behalf. "I have been doing this work for decades and we try to help clients understand the system and its limitations."
The firm's attorneys advise clients they are the best served by trying to negotiate fair and reasonable settlements. Mr. Finnerty has prepared, tried and litigated precedent setting New Jersey cases throughout his career. The firm prides itself on being tireless, but sensible advocates for their clients.
Finnerty has a long list of accolades, honors and publications. He was awarded the Saul Tischler Award by the New Jersey State Bar Association for a lifetime of contributions to the advancement of family law and has served as Chairman of the Family Law Section of the New Jersey State Bar Association. He is a Senior Editor of the Family Lawyer, the publication arm of the Family Law Section of the New Jersey State Bar Association.
In 2014, as one of the principal drafters of revisions to the New Jersey alimony statute, Mr. Finnerty along with other representatives from the Matrimony Lawyers Alliance and the New Jersey State Bar Association were responsible for introducing statutory changes to the State's alimony laws and marshalling them through the legislative process. These changes relate to laws pertaining to modification of agreements or judgments, in case of retirement, cohabitation, loss of job or decreased income.
17-17 Route 208 N., Fair Lawn, NJ 07410 | 201.845.4000 | familylaw-nj.com