John G. Campi III, D.M.D.; Joseph G. Campi, D.M.D.; Greg G. Campi, D.M.D.; Paul A. Galante, D.D.S.
Campi Dental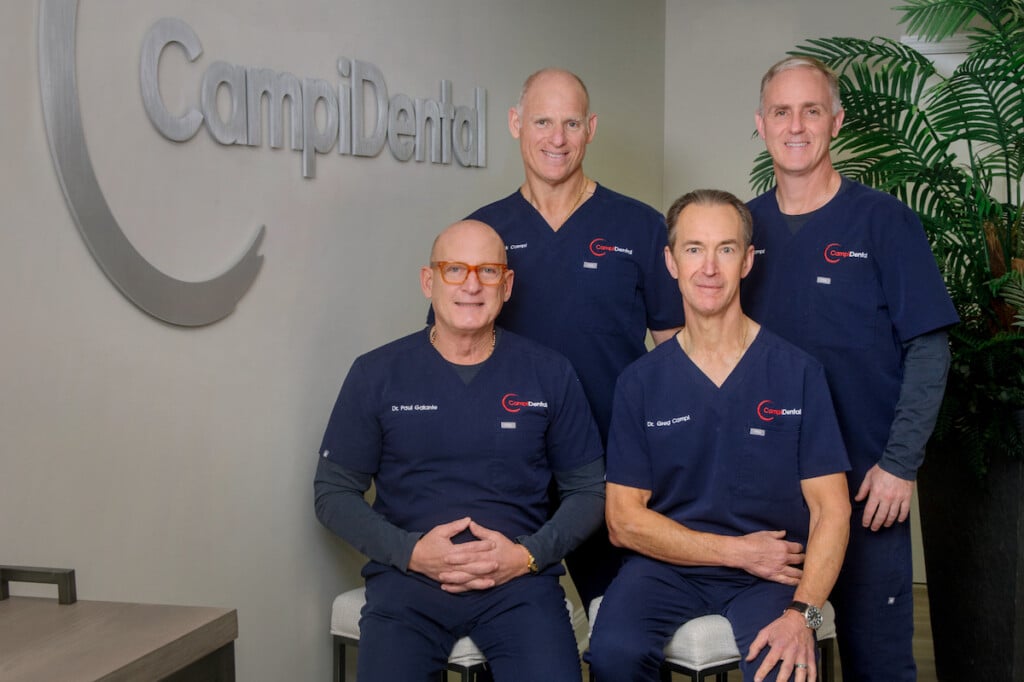 2041 NJ-35 Wall Twp., NJ 07719 • 732.449.2228 • www.campidental.com
Since it was founded in 1933 by Dr. John G. Campi, Campi Dental has delivered comprehensive dental care through modern techniques, cutting-edge technology, and treating patients like family for the past nine decades. For four generations, the family-owned practice has always placed people first and provides quality care in a safe, convenient, and compassionate environment. Partners Dr. John G. Campi III (Dr. Jack) and Dr. Joseph G. Campi, along with Dr. Greg G. Campi and Dr. Paul A. Galante, are proud to commemorate the 90th anniversary.
Campi Dental provides state-of-the-art family and cosmetic dentistry, including oral surgery and orthodontics, in a friendly and caring atmosphere. Simultaneously, the practice has grown their philanthropic efforts through their initiative, Campi Cares. Dr. Joseph Campi states, "Our practice is not only committed to delivering quality dental care but is passionate about supporting the communities in which we practice and where our patients live."
Campi Dental will celebrate throughout 2023, including the launch of a new, highly advanced AI dental technology, Pearl Second Opinion, which acts as a superior backup for dentists to detect a broad range of common, treatable dental conditions and pathologies such as cavities and root abscesses in digital X-rays. From a philanthropic perspective, the Campi staff is committed to a minimum of 90 hours of community service, participation in a home-building project with Coastal Habitat for Humanity, and new scholarship opportunities.
Campi Dental is dedicated to staying up to date on the latest safety measures, technologies, and techniques, and ensuring that every patient receives the most advanced and effective care possible to achieve beautiful, healthy smiles. Dr. Jack Campi reflects, "We are incredibly grateful to our patients for supporting our practice. Here's to another 90 years of providing top-quality dental care and supporting our community for many more years to come."