JOHN HAMBERGER, D.M.D. & JASON HAMBERGER, D.D.S.
HAMBERGER DENTAL ASSOCIATES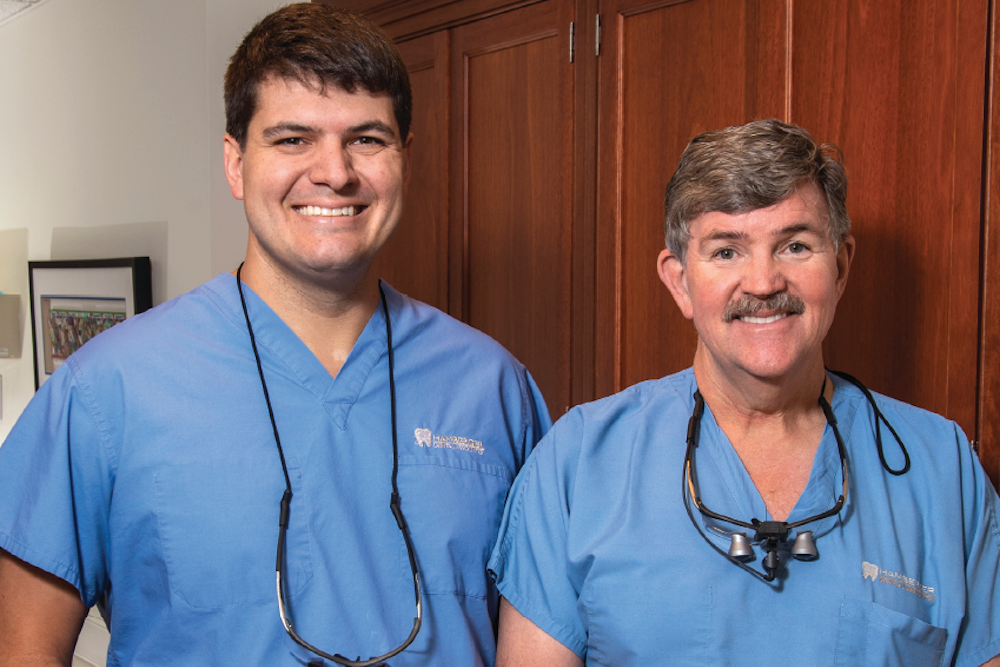 HAMBERGER DENTAL ASSOCIATES MAKES THE PROCESS OF CHOOSING a family dentist an easy one. Drs. John and Jason Hamberger agree that excellence in dentistry comes down to listening to the needs and concerns of each individual patient to develop a treatment plan specifically tailored to them. The Father and Son team, along with their exceptional staff, have been providing the Livingston community and surrounding areas with outstanding family dental care for over 35 years.
Their caring family practice offers comprehensive services for patients of all ages, ranging from single fillings to full mouth reconstruction. They offer minimally invasive drill-less air abrasion technology to painlessly treat small areas of decay. Both Dentists are highly skilled in endodontics, periodontics, oral surgery, laser surgery, veneers and Implants including "All on 4" treatment. Their progressive office offers the highest technologies including Digital X-rays, intra-oral Cameras, and a 3D-CBCT-CAT Scan.
The Dentists and their dedicated staff take the time to ensure that patients truly understand all aspects of recommended care. They understand patient's busy schedules, offering extended hours including morning, evening and Saturday hours.
Dr John Hamberger graduated from UMDNJ with honors, completed a residency at Overlook Hospital with a residency degree from Columbia University. Dr. John Hamberger was a past president of Western Essex Dental Association and is a member the ADA.
Dr Jason Hamberger graduated from University of Maryland with honors, completed a residency at Morristown Hospital, and received his residence degree from Mt Sinai Medical Center. Dr Jason Hamberger is a Staff Instructor at Morristown Memorial Hospital. He was a past president of Western Essex Dental Association, a member of the ADA and currently is President of Essex County Dental Association.
155 S. Livingston Ave., Livingston, NJ 07039 • 973.992.0075 • hambergerdentalassociates.com