John Hamberger, D.M.D., Jason Hamberger, D.D.S.
Hamberger Dental Associates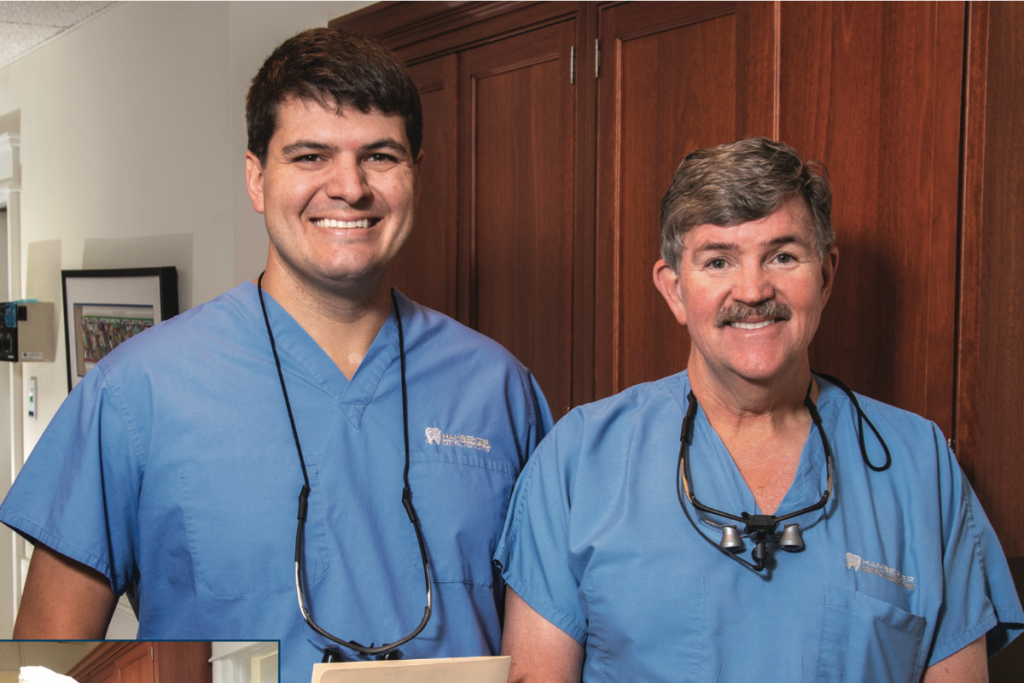 155 S. Livingston Ave., Livingston, NJ 07039 • 973.992.0075 • hambergerdentalassociates.com
Hamberger Dental Associates have always focused their practice philosophy on the Safety of their Patients and Staff while still offering their patients Superior Quality Dentistry.
Drs. John and Jason Hamberger have implemented the best enhancements in their office for protection against COVID 19. They have invested in additional equipment and technology to meet and well exceed the CDC, WHO, DOH, OSHA and ADA recommendations. The practice has installed the leading air filtration systems, negative pressure systems to ensure the highest air quality throughout the office. This separates the air supply to each room protecting the patients.
They are proud to say they have powerful chair side Extraoral Aerosol air purifiers. Additional barriers and protocols including UV disinfection lamps have been added to protect both patients and staff throughout the office. And last, but certainly not least, they have added "Supplied Air Respirators" (PAPR) for each Doctor and Hygienist to wear while treating patients.
The office prides themselves on delivering excellence and quality dentistry to their many patients; offering superb customer service on all levels in a safe environment.
Both Dr. John and Dr. Jason are truly appreciative of their many loyal patients and the confidence they have placed in them through the years. At this time, they are welcoming new patients to their practice.